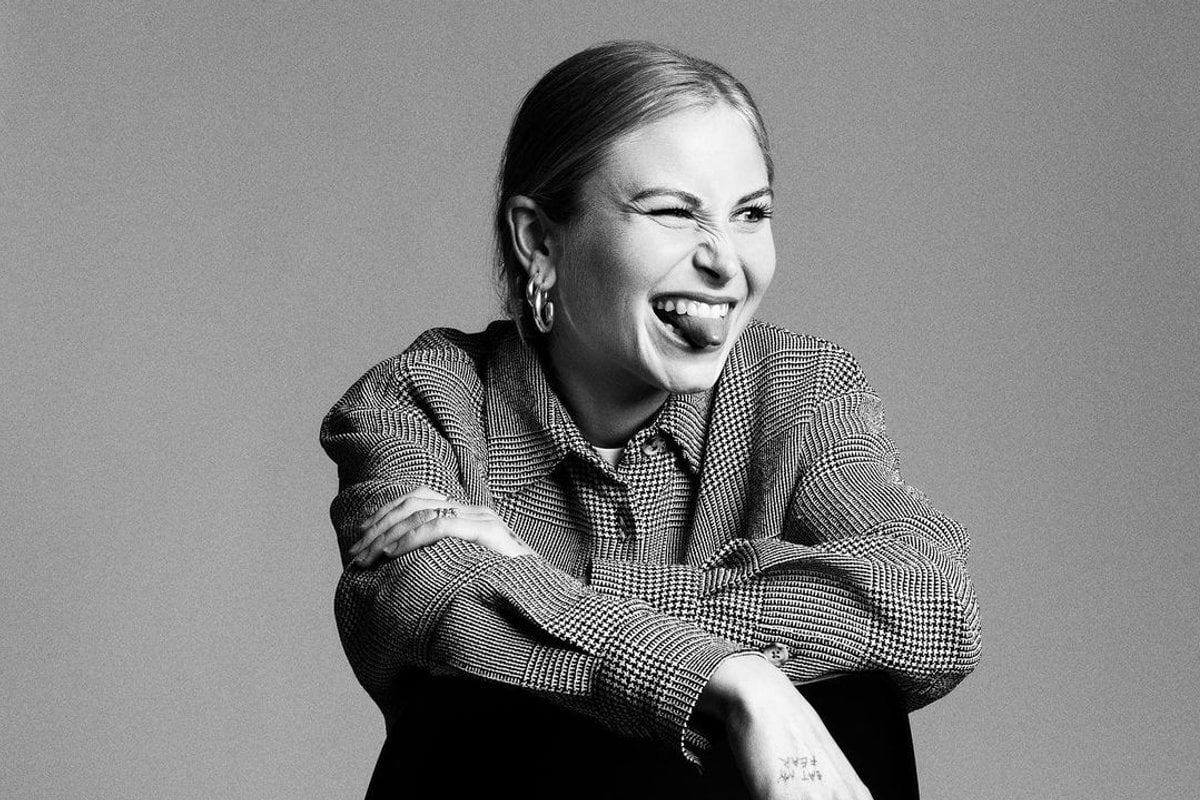 This post deals with sexual assault and might be triggering for some readers.

Tasmania's Grace Tame has been crowned Australian of the Year for her advocacy and campaign work for survivors of sexual assault.
The 26-year-old was presented with the award at a ceremony in Canberra on Monday evening, marking the first time a Tasmanian has ever won the title.
Congratulations to your 2021 Australian of the Year, Grace Tame! #ausoftheyear #reflectrespectcelebrate

Thanks to our Australian of the Year category partner, @auspost pic.twitter.com/OU6Wby8lKG

— AusoftheYearAwards (@ausoftheyear) January 25, 2021
Grace became the first woman in the state to win the right to publicly name herself as a rape survivor, allowing her to speak about the abuse she went through as a 15-year-old, at the hands of a maths teacher.
"When survivors tell their stories, these false beliefs can be challenged, helping the community build new and better social norms that make it clear that violence against women is always wrong. It's vital that sexual assault survivor voices are heard, and that women's voices are central to commentary on this issue," says CEO Patty Kinnersly who awarded Grace on Monday.
Grace Tame's sexual assault story.
At age 15, Grace Tame had been groomed and repeatedly sexually assaulted by her 58-year-old high school maths teacher, Nicolaas Bester, at the elite St Michael's Collegiate Girls' school in Hobart.
At age 16, Grace had found the courage to report him, first to the school, then the police and finally through the courts.