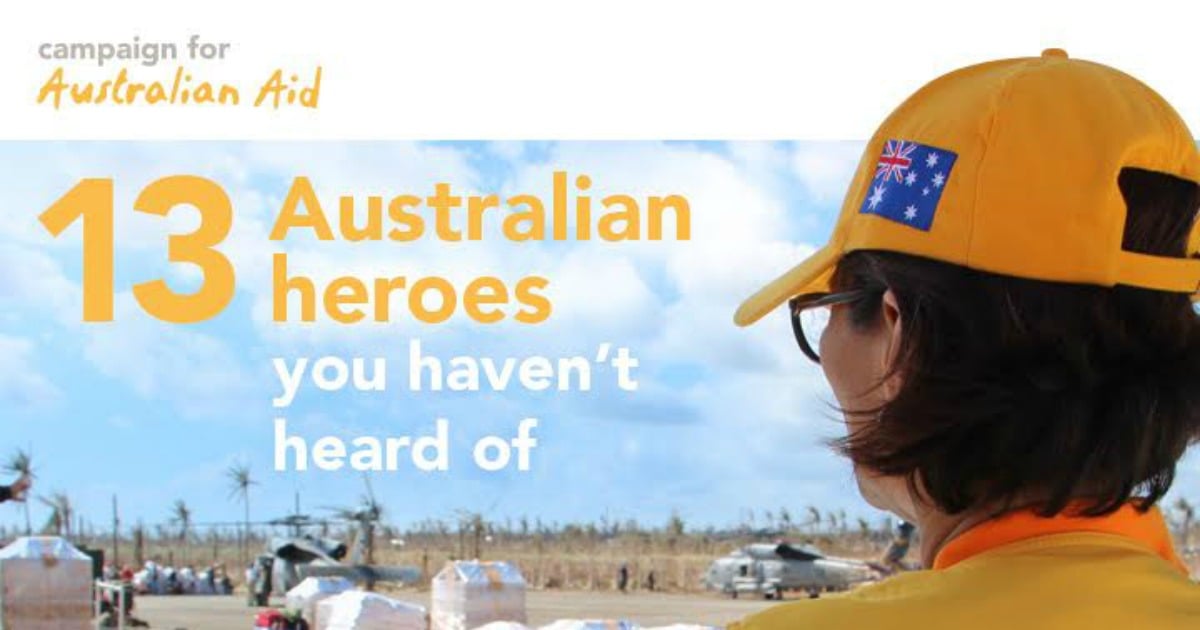 Each week we will be running Q&As with Australian women doing vital humanitarian and aid work. Women you may not have heard of.
This week, meet Grace Nicholas, Senior Program Co-ordinator at ActionAid, an organisation dedicated to protecting the rights of women and displaced people globally.
1. What does your role entail on a day-to-day basis?
What most people don't know about aid work is that we spend much of our time in the office – in meetings, reviewing reports and budgets – which is essential in planning and implementing successful aid projects to empower women living in poverty around the world. It's when I travel to the field to work with our colleagues on the ground that I see all the work we do really come to life through the strong women we are supporting to lead grassroots change in their communities.
2. How did you become involved in humanitarian and aid work?
I used to work as a journalist and was always interested in humanitarian and social justice issues but didn't know how I could become involved. Years ago, I was working in London and my friend suggested I join her volunteering in Croatia – in a town that had been devastated by the war just a few years before.
As an Australian, this was my first exposure to the long term, human consequences of conflict. Many buildings remained decimated and I was based in a home supporting children whose families had been torn apart. It was impossible to go back to the daily grind after that. When I returned to Australia, I started applying for entry-level jobs in the aid sector – and here I am.