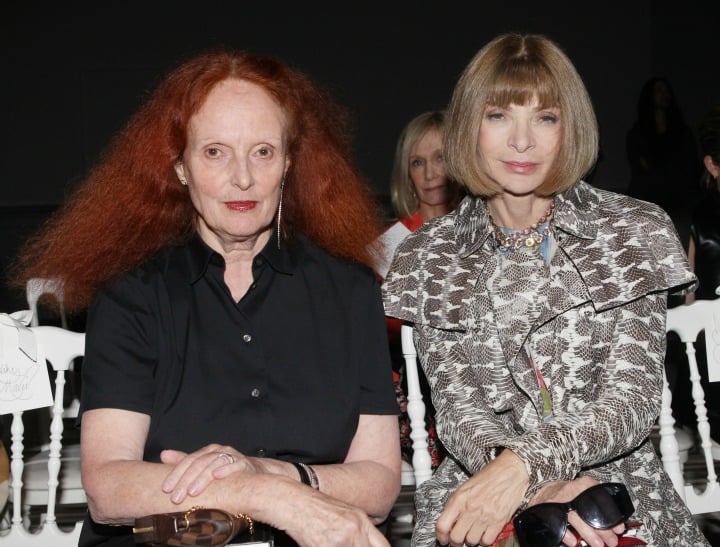 It's been nearly 30 years since Grace Coddington stepped through the Conde Nast doors to join US Vogue. But now Anna Wintour's right-hand woman is stepping down as Creative Director to 'focus on other ventures'.
Welsh native, Coddington, will remain Creative Director 'at large' and oversee several fashion shoots per year, Business of Fashion reports.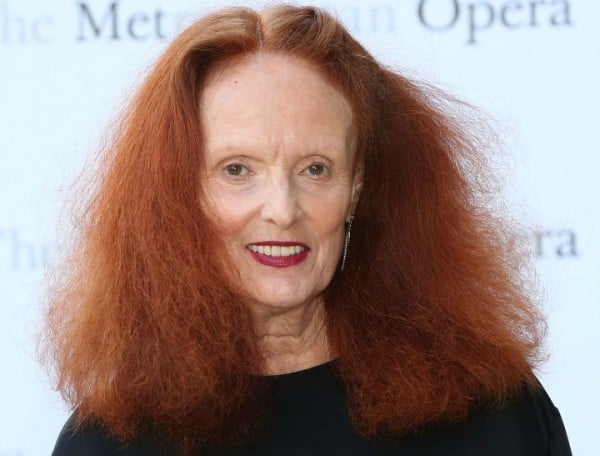 "I really love Vogue, it's been in my life always, they discovered me as a model at 19," Coddington told BoF.
"I'm not running away from Vogue, because it has opened so many doors. But it will be nice to collaborate, and nice to go out [and] give talks to people. It's just another approach. I'm certainly not going into retirement. I don't want to sit around."
The 74-year-old legendary stylist took a star turn in 2009's Vogue documentary, The September Issue. Coddington stole the show as the unlikely star of the documentary, which followed Coddington and Wintour closely as they commissioned the biggest issue of the year, and highlighted Coddington's charm and strong work-ethic.
Watch the trailer below. Post continues after video.
Coddington and Wintour's partnership is arguably one of the most iconic in recent fashion history, and she says the decision to move on was something the pair 'discussed extensively'.
"Anna and I always check in with each other. It grew out of those conversations," she said.
"I guess I kept going to her and saying, 'Do you mind if I do a book, do you mind if I do a thing?' She has always been really respectful of me, just as I am respectful of her. She saw that I wanted to branch out a little bit."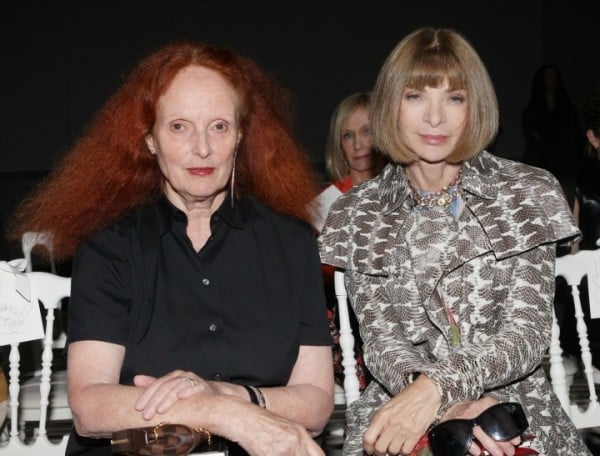 Coddington will be represented by agency, Great Bowery, and hopes to have time for more personal ventures and collaborations.
"I suddenly realised that I needed some help from outside," Coddington said.
"I didn't want to be pigeonholed into just styling a shoot, I wanted to do something beyond. I approached them and they were willing to help me on all sorts of aspects. They're thinking up ideas for me, which is fun."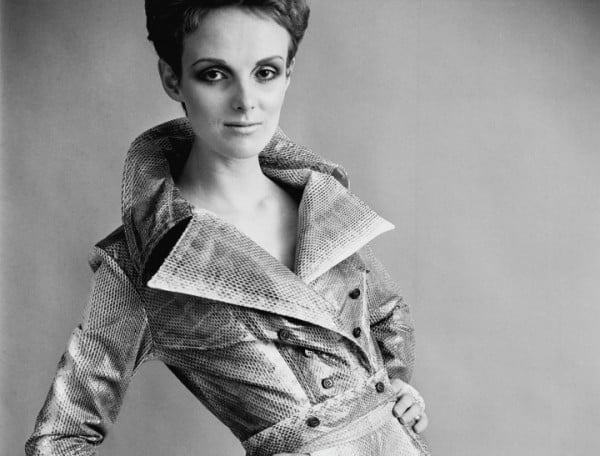 Coddinton released her best-selling memoir Grace in 2012 and is currently working on a fragrance with Comme des Garçons.
There are currently no plans to fill her vacated role.