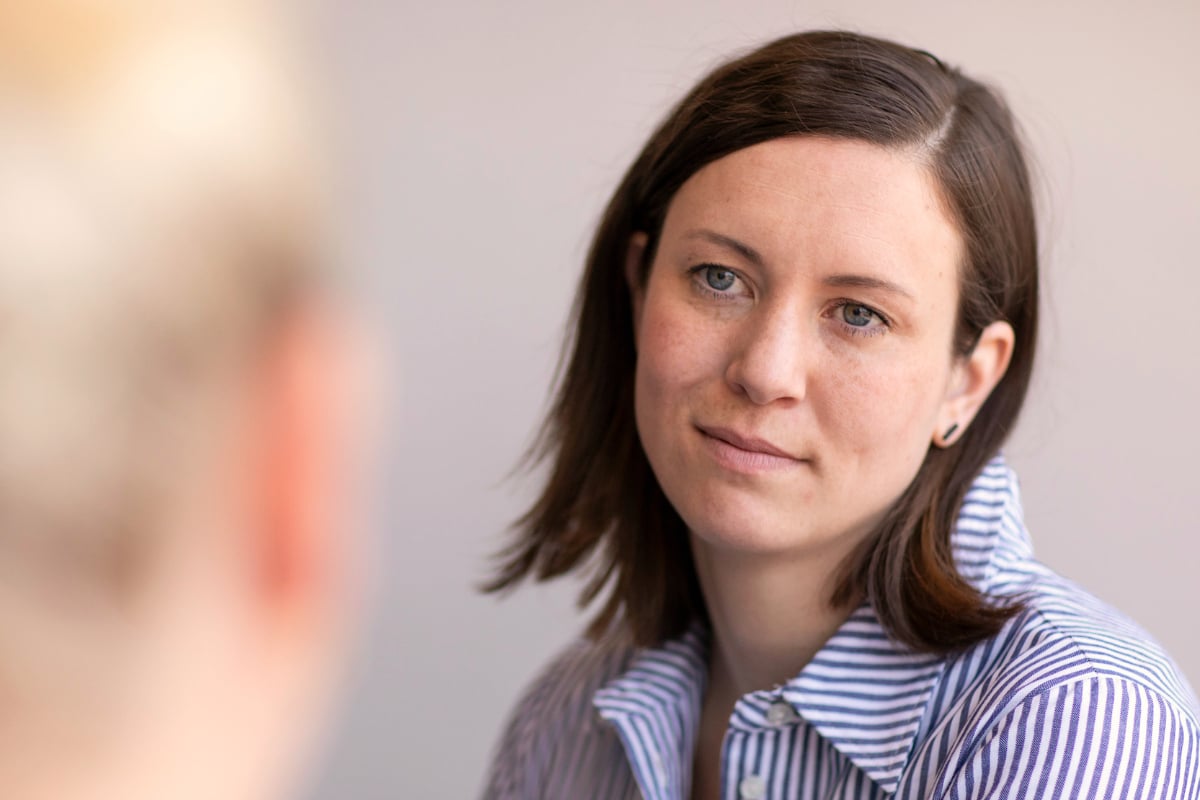 In July 2017, I took a week off work for what I told my boss I thought might be glandular fever.
I didn't have glandular fever.
Physically, there was nothing wrong with me, but for five mornings in a row, I pressed send on the same text message saying I was too ill to come into the office.
The text messages that allowed me to stay in bed with the curtains drawn were like putting Band Aids on a burn – 'being sick' was only a short term solution to a much deeper problem.
I knew what the problem was. I Googled psychologists and councillors in my area, a place that was new to me at the time. I emailed a free national mental health service, only to receive an emotionless, perhaps automated, response saying I needed to contact someone else during specific opening hours.
It felt too hard. And expensive. Picking up the phone and making an appointment isn't laborious or complicated, but at the time, living interstate away from family and friends, going to the doctors to get another sick certificate felt easier.
A week off work meant going to the cheapest GP clinic I could find in my area (I didn't want to go to a bulk billing medical centre because I didn't want to be out of the house for too long). The waiting room was dingy and under construction. The light pink paint was peeling off the walls and the subtitles on the TV in the corner were 30 seconds behind.
I'll only need one day off, I told the GP the first time. I was sure I'd go back tomorrow. It wasn't until I came back two days later for another sick certificate, and after practising my cough and croaky voice, that I 'came clean' and explained to the doctor what was really going on.
It'd got to a point where it was physically impossible to hold back tears whenever anyone asked me 'how are you?'. When she asked, I crumpled.
The average patient spends 17 minutes with their GP, which explains why doctors are almost always running late. At the time, I didn't know the 17 minutes I spent with the doctor who is now my regular GP was the first step towards feeling better. If anything, it felt like a failure, that I couldn't get a handle on my life on my own. Looking back on the last year since the experience, those 17 minutes mattered because they came at a time when I didn't know who else to turn to.
If you're feeling down but aren't sure whether you might need help, this video breaks down some of the key differences between sadness and depression. Post continues after video.
My story doesn't surprise Dr. Charlotte Middleton, a GP and Chief Clinical Adviser at MedicalDirector. It also wouldn't surprise many GPs – 62 per cent of all GP appointments deal with psychological issues, the General Practice: Health of the Nation 2018 report found.
"Mental health is the number one thing patients talk to their GPs about. I've lost count of the number of times I've been talking to someone about a sore throat or sinus congestion and it's only when you say to them 'how are you going?' that it all comes out," she told Mamamia.
Although stats show over half of us are speaking to our GPs about our mental health, that leaves a large percentage of people who aren't. Not necessarily because they don't want to 'get better', but because they feel like they shouldn't need help, or they're not sure how a GP could help.
"There's a lack of understanding around how GPs might be able to help them. I tell all my patients that as GPs, there are so many things we can offer," Dr Middleton said.
"The first one is just being someone to listen to them and offer ongoing support, which they might not have in their lives. To be that first port of call can be so powerful for someone who literally just needs someone there to listen, even if I don't provide a recommended treatment right then and there, patients often go away saying they feel so much better for just talking about it.