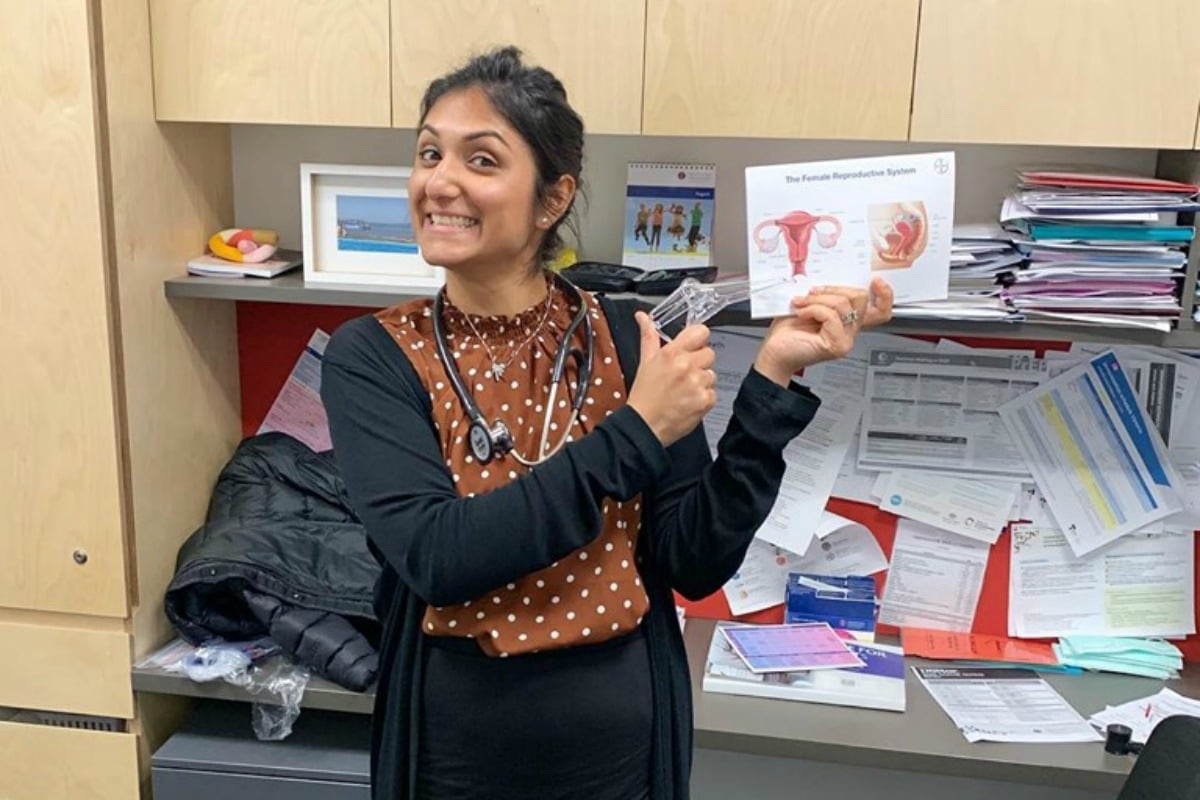 Dear Patient,
It's been a while since we did this – so here are a couple of open, honest thoughts not often shared.
1. If you mention your nether regions, I am usually going to have to have a look.
If you mention a sore spot near your vagina, a lump in your testicle or blood loss when passing a bowel motion the reality is that I am going to have to examine you. Despite my super powers at sensing when there may be something more to the story you present to me, I cannot sense what is going on down there. I'm working towards going purely off the force but I'm not quite there yet. I need to do a rectal examination to ensure your rectal bleeding is from a haemorrhoid or anal fissure and not a less common rectal cancer, for instance. Only my trained fingers can tell me the answer, the "juju" sadly cannot.
When I do your cervical cancer screening test, or examine the lumps/bumps/scratches/sores that can occur on male and female genital regions I am not judging nor assessing you; I am literally on automatic pilot, checking I'm not dealing with something medically dangerous or concerning, and then I am out of there. Which brings me to point two…
Side note… how well do you know your 'lady garden'? Post continues after video.
2. No, I do not lock your private parts away in my memory.
It's not uncommon for you to say "I so hope you forget about this" when I'm gearing up to do your cervical cancer screening test or breast examination. Honestly, and I am going to be very honest here – I have a thousand million thoughts running through my head whilst I'm in the clinic. When I'm seeing you for your cervical cancer test, I am also thinking of what else I need to think about in terms of your health to ensure you are up to date; have you had a recent sexually transmitted infections screening test? Are you planning a pregnancy? Have I checked in your mental health? Have you had a recent skin check?
On top of that, in my current pregnant state, I am also often thinking about food. I'm likely trying to remember if I packed an extra muesli bar or if I have time between consults to bother one of the GPs in my corridor and raid their snack drawer (yes, these drawers exist). I also sometimes daydream about finding a long lost Ferrero Rocher at the bottom of my bag (if my face is dreamy and I'm drooling then please know this is where I am in my head). So to confirm – no I do not lock your cervix/testicle/labia away in my mind – it's gone from my memory within 1 -2 seconds of completing the examination because, food.
3. I am not here to judge you – it's not part of my job.
Judgement cannot be part of the GP role because we see a lot and we see everything. Overdue for your bowel cancer or chlamydia test? It's not my job to lecture you. I'm simply glad you came back at all. If you've forgotten to take your blood pressure or asthma medication, I'm simply wondering what more education I can give you to motivate you to take it. If you're having an affair – again, it's not my job to judge. Sure, for a brief moment I consider your partner and kids I also treat– because I am human – but at the end of the day I am your GP too and if you feel safe enough to tell me then that's a testament to our therapeutic relationship.