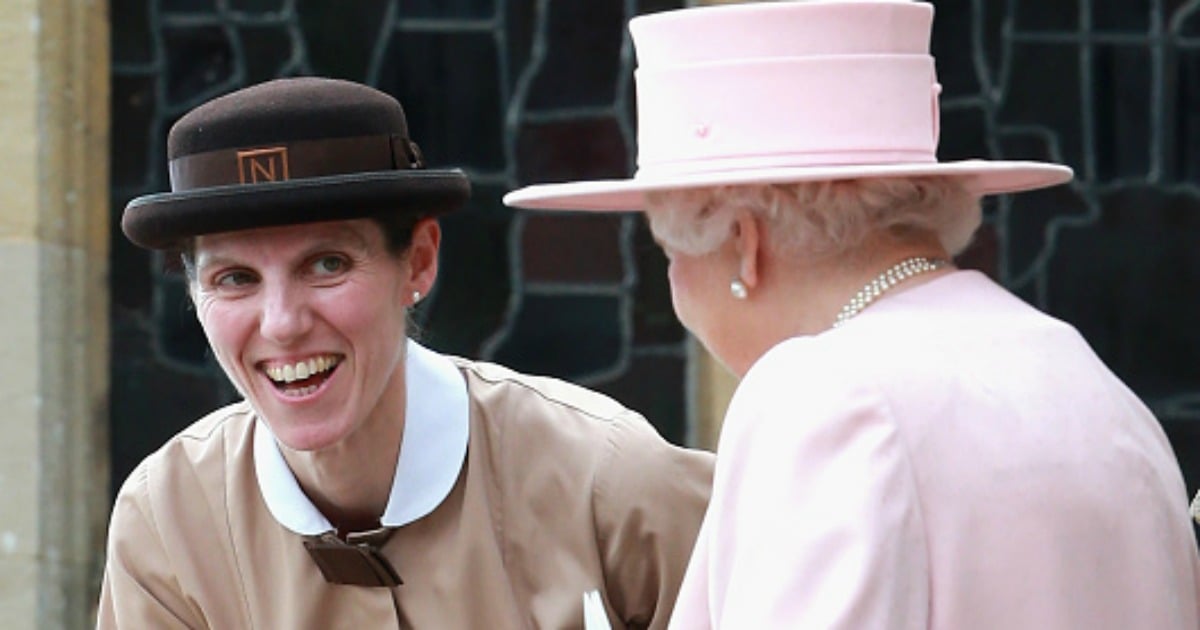 We were told early learning and childcare were going to be reformed by the Abbott government.
We were told childcare would become more affordable and accessible and parents that needed nannies could get them.
Yet after a lightweight Productivity Commission into early learning, great expectations of cheaper childcare and in-home nannies, and then broken promises from two different prime ministers, we are back where we started.
We are back at square one. Where getting your kids looked after to go to work is going to remain how it has always been – very expensive.
The promise from the federal government to offer subsidised nannies to families in need was, in my view, always too good to be true.
And sadly, when something sounds too good to be true in politics, it usually is.
The reality is that the economic cost of regulating the nanny industry, and then providing qualified educators with all the relevant security, first aid and blue card checks to work in individual homes across the country is astronomical. It is far beyond the dark state of the current federal budget and far from the most effective use of tax payer dollars.
Now, unsurprisingly, it has emerged the federal government's $246 million "nanny program" is in dire straits, with some parents who signed up for the program shocked by the cost of more than $30 for each hour of childcare.
Yes, $30 an hour is the cost AFTER taking into account the government subsidy.
This means in one working week it could cost up to $1200 for care for one child.
The Canberra Times has reported parents are leaving the program and private nanny providers are on the verge of leaving as they cannot convince enough parents to take part.
It is hardly surprising; $30 an hour is simply too much for most people.
Basically, you have to be royalty to be able to pay that kind of money.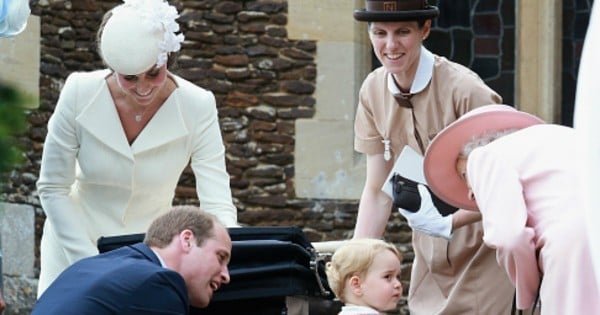 Prince George with his nanny, Maria Teresa Turrion Borrallo Image: Chris Jackson / Getty Images
Up to 10,000 children were supposed to benefit from the program, which was due to begin operating this month, but in December a cap of 3000 families was imposed as the Turnbull government sought to rein in spending on some of its policy initiatives. 
To be fair, Prime Minister Turnbull was hand-balled a very sour lemon from Tony Abbott on this issue. It was not PM Turnbull that promised cheaper in-home help for families – it was Tony Abbott. Now it is his problem to sort out – and try and pay for.
The scheme was intended to help families that do shift work, like firefighters and nurses, who cannot utilise childcare centres due to the hours they work.
However The Canberra Times reports that even on the department's optimistic calculations, a family earning just $58,000 a year would have to find $13.10 an hour, or nearly $500 dollars a standard working week, to have two children cared for by a nanny, after receiving the subsidy.
That is just completely unworkable for most families – especially those on lower incomes.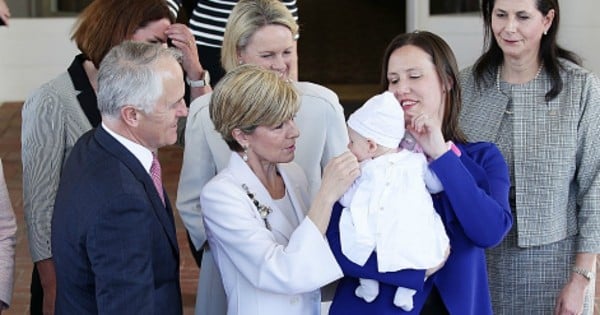 PM Malcolm Turnbull and Foreign Minister Julie Bishop admire MP Kelly O'Dwyer's baby Image: Stefan Postles / Getty Images
So, where to from here?
Well it is back to the black market nanny network for most parents.
No one likes to admit it, but the black market nanny network in Australia is booming.
Ranging from students to highly qualified educators, the network of nannies being paid entirely cash-in-hand is huge.
A 2005 parliamentary inquiry heard evidence that the black market in childcare could be worth as much as $6 billion.
The Courier Mail recently reported it is estimated there are between 30,000 and 80,000 nannies working in Australian homes.  The truth is no one is really sure because the industry is completely unregulated.
It is not a great solution, nor one that provides our children with the highest quality early learning care, however it works and it is cheaper for parents.
Sadly, Australia is still very far from getting childcare and early learning right, despite what we were promised by our government.
Confessions- Your first thought when you saw your baby for the first time:
In fact, in recent years, with the failed paid parental leave scheme, and the cuts made to childcare and the childcare rebate, we have been pretty duped.
At least we are getting used to the disappointment now.
In the meantime, it is back to work we go. And off to the black market nanny network we know.