Every TV-watching woman has a teen drama that was released around the same time they were in high school and therefore, somewhat informed their teenage experience.
And if you're a child of the early 90s there's a good chance yours, like mine, was Gossip Girl. 
Which may or may not be a good thing, come to think of it. There were a lot of questionable messages that came from the series' characters – along with some scarily true-to-life ones. Now that I'm rewatching the series on Netflix (yes, if you didn't know, every episode is there) I'm reminded of some of the lessons I learned about high school from Gossip Girl.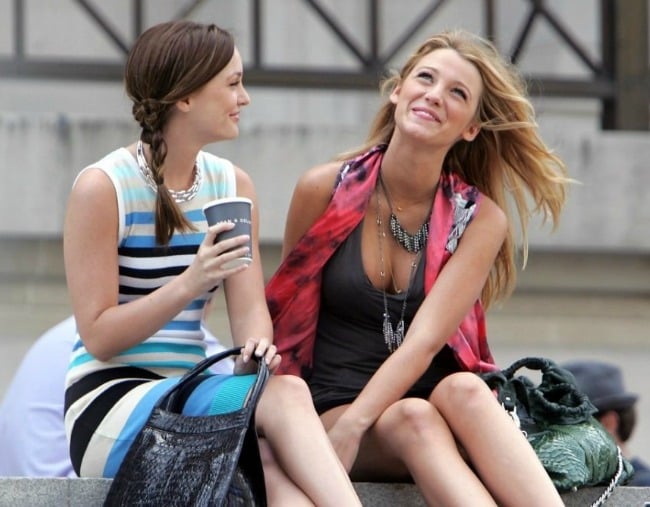 1. Don't ditch the toxic friend in your life
While there were plenty of times S and B were friendship goals, for at least the first few years there was also an undercurrent of competitiveness. Blair felt her Queen Bee title was threatened by Serena - especially when she found out she'd slept with her boyfriend - but instead of cutting her off, she kept her 'frenemy' close.
Throughout their friendship, the besties do things to each other than most real-life friendships wouldn't come back from (like more ex-boyfriend sex) - and yet by the end of the series, years after high school, Serena van der Woodsen and Blair Waldorf were as close as ever.
2. School uniforms can be fashionable
My school uniform was pretty decent as school uniforms go - blue dresses, purple jumpers and hoodies, grey skirts that could be hemmed (and hitched) up. But when I look at what Blair, Serena and Little J got to wear to school, I realise I was totally gibbed.