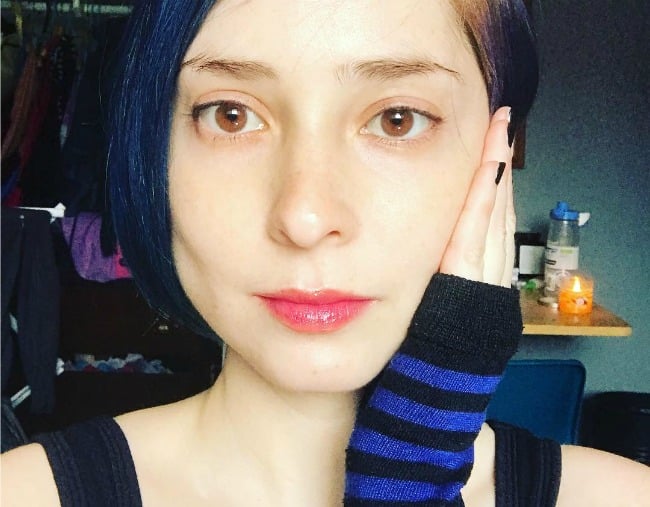 A picture paints a thousand words, and when it comes to your Tinder profile, you can hedge your bets that a swiper is looking at your slightly blurry selfie trying to find a spark that will set off a stream of banal banter.
Tinder user Hana Michels knows this to be true.
Going for a photo that was a little bit quirky, a little bit funny – a conversation starter if you will, there was one background detail that had 23 men messaging to tell her she was doing life wrong.
See if you can spot it…
This is my tinder profile. I've had it for a year. 23 men have contacted me to say I'm incorrect about toilet paper pic.twitter.com/uBAcQlZ34r

— Hana Michels (@HanaMichels) July 2, 2018
Here's a clue: Look at the toilet paper.
As you can see Hana is one of those people that hangs her toilet paper under instead of over.
Sharing her Tinder struggles on Twitter, in just four days her original tweet has already had 9100 likes, 750 comments and 1000 retweets – with users arguing among themselves in the comments.
Why is the sky blue? Some things just ARE.

— Donovan LeDoux (@donovanledoux) July 2, 2018
The definitively correct answer on the toilet paper question is this: the correct way to put the roll is the way the person who was considerate enough to replace the empty roll with a new one did it.

— Tom Jones (@_TomJones) July 2, 2018
I mean, they're not wrong. Your hanging method is clearly an affront to god.

— Gilles de Rei Ayanami (@AtDawnTheyTweet) July 2, 2018
Romance begins with a lifestyle critique. ????????????

— Carmen Angelica (@Carmesancheeses) July 3, 2018
You're right, they're wrong.#TeamUnder

— Logan Trent (@TheLoganTrent) July 2, 2018
— CadarnThemMad (@CadarnTheMad) July 3, 2018
Even her roommate Allie got involved:
Toilet paper became the talking point of this dating profile
As your friend I say, "fuck them" but as your roommate I say, "they have a point."

— Allie Goertz (@AllieGoertz) July 3, 2018
According to the original patent for toilet paper, loo roll should sit over, and yet, the debate rages on. There's even a Wikipedia article on toilet paper orientation… because, of course there is.
Please help us settle this debate: Should you hang your toilet paper over and under? Tell us in the comments below.
Watch our Tinder Tales in which team Mamamia discuss the intricacies of Tinder profiles – you might just learn something: