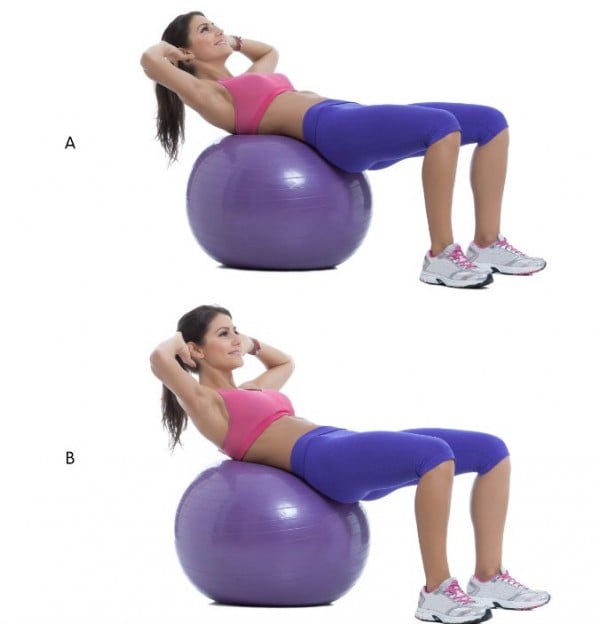 Image via iStock.
Sit-ups. They can get a little boring, no? OK, a lot boring. So we bring you five different variations so you can mix it up and keep motivated.
Not to mention, there are loads of other benefits to doing different types of crunches. We chatted with Jay Bruno, a personal trainer at NetFit, about other variations of the original sit up that are a little more inspiring.
1. Abdominal crunches with an exercise ball.
"Make sure you squeeze through this movement. The exercise ball is a great way to make sure you using a full range of motion," explains Bruno.
First of all choose an exercise ball that allows your knees to rest comfortably at 90 degrees. When sitting on the exercise ball, make sure you have the correct posture to ensure the lower portion of your back is supported. Put your hands behind your head while keeping your elbows out and keep your chin lifted slightly.
Make sure your neck is nice and relaxed, crunch forward keeping tension through the middle part of your tummy (your rectus abdominals). Continue this with control until you have completed 15 reps.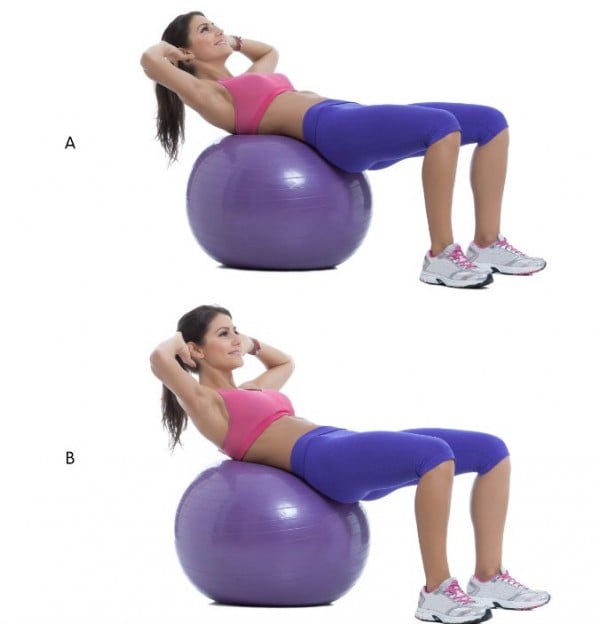 2. Torso Twist.
This one is so simple to do, you can do it anywhere. At work. While watching TV. On public transport... OK, maybe not the last one. But this is a really good way to warm up the abdominal region and fire up the obliques.