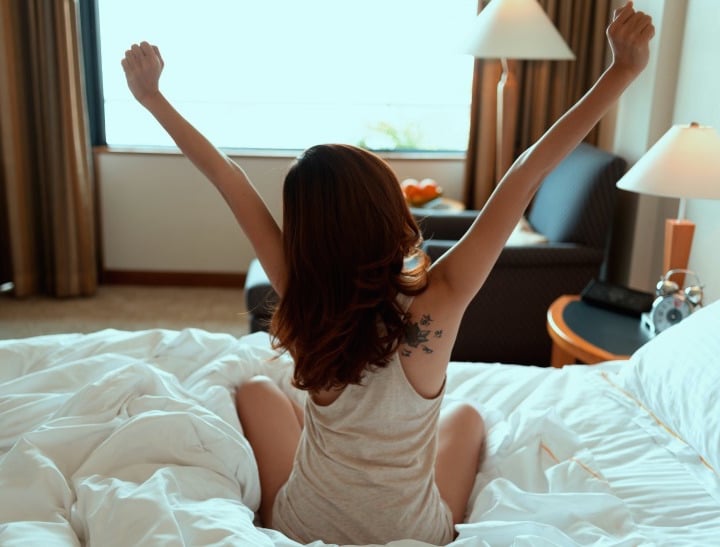 This morning's good news is brought to you by Moccona.
It's Monday – we get it.
You're tired, you're grumpy and you're not ready to give up the weekend. Not yet.
We hear you. And so that's why, for the next few weeks, we'll be bringing you Moccona Mondays – a series of feel-good, happy news stories to help you get your week off to a good start.
Because while the news is often filled with sadness, there's still plenty of inspiring, positive and downright sweet stories out there.
Stories like:
1. The hilarious canine Uptown Funk parody everyone's talking about.
This is the best Uptown Funk parody you'll ever see.
A US pet adoption agency has released its own version of Mark Ronson's catchy hit.
The "Oaktown Pup" parody features a range of adorable, homeless dogs and is designed to encourage adoption and help them find their forever homes.
Watch it here:
The staff at the shelter clearly have a sense of humour and look like they're having a blast, as do the super cute pups featured in the clip.
If this video doesn't make you want to adopt a pound puppy of your own, you have a cold dead heart. Let's hope the video works and these pooches get adopted, stat.
2. Five-year-old recreates famous Bruce Lee scene.
Ryusei is five years old, lives in Japan, and is a BIG Bruce Lee fan.
And now, a video of the impossibly cute kid recreating a famous Bruce Lee scene has gone viral – for good reason.
In the clip, he recreates a scene from Lee's martial arts movie, Game of Death. He wears a mini yellow tracksuit to match his idol and knows his way around nunchuks better than Lee himself.
Check out the video and see for yourself. We definitely don't want to miss with that little guy any time soon.
Watch it here:

3. A man sees the colour of his childrens' eyes for the first time ever.
This will get you right in the feels.
Opie Hughes was born with a form of colour vision deficiency, which meant he was never able to see colours the way most people do. Until now.