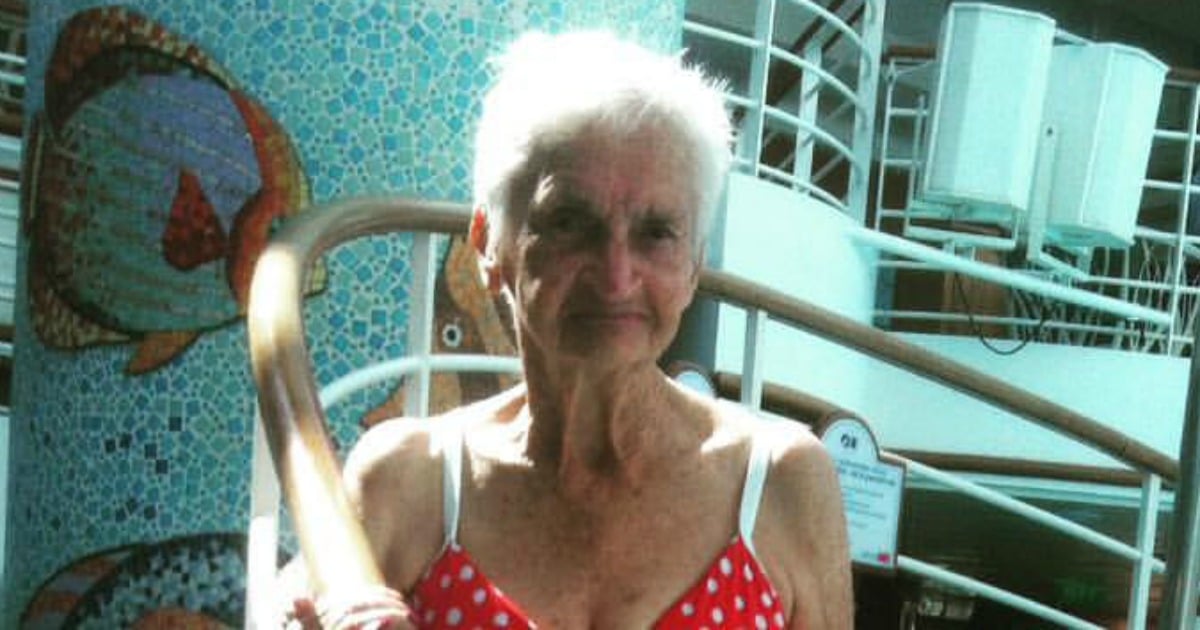 This 90-year-old rocked a bikini like it was nobody's business.
the gorgeous 90 year old Irene on her family cruise wearing her @seafollyaustralia spot on bikini-never too old for a bikini. Love#ladywatego #ballina#seafollyaustralia #bikini#nevertooold

Posted by Lady Watego Byron Bay/Ballina on Friday, 25 March 2016
When 90-year-old Irene Carney booked her cruise, she was encouraged her friends and the carers in her nursing home to wear a bikini, so she bought a red and white retro-inspired Seafolly two piece from 'Lady Watego' in Byron Bay. After sending a photo of her in the bikini to the store's owner, who posted it in the store's Facebook page, it went viral.
Many have praised her as an 'inspiration,' dubbing her 'Lady Irene,' saying that she proves that beauty is ageless and timeless. But if we're honest, the best part of the photo is that she looks like she couldn't care less what you think of her - she's just doing Irene. You go, grandma.
French baker plans to gift his bakery to homeless man who saved his life.
A French baker is planning to give his boulangerie to a local homeless man who saved his life.
Michel Flamant, 62, struck up a friendship with Jérôme Aucant, who would often beg for spare coins outside the bakery. Flamant's goodwill – that came in the form of regular coffees and croissants – has been repaid after Aucant found Flamant passed out in his bakery, following a gas leak from an oven that would have otherwise proved fatal.
Since the lifesaving incident, Flamant has trained Aucant in the art of baking, and plans on selling his bakery to his new found heir for a mere €1. Sacre Bleu. It's a beautiful thing.
Orphaned best friends from Mozambique find each other again in the USA.
Orphaned best friends from Africa coincidentally adopted by neighboring Arizona families https://t.co/LOs0iR14pt pic.twitter.com/si5hAn34BW

— People Magazine (@people) April 1, 2016
Two childhood BFFs from Mozambique have discovered that they have been adopted by families that live in the same town – in Arizona, USA.