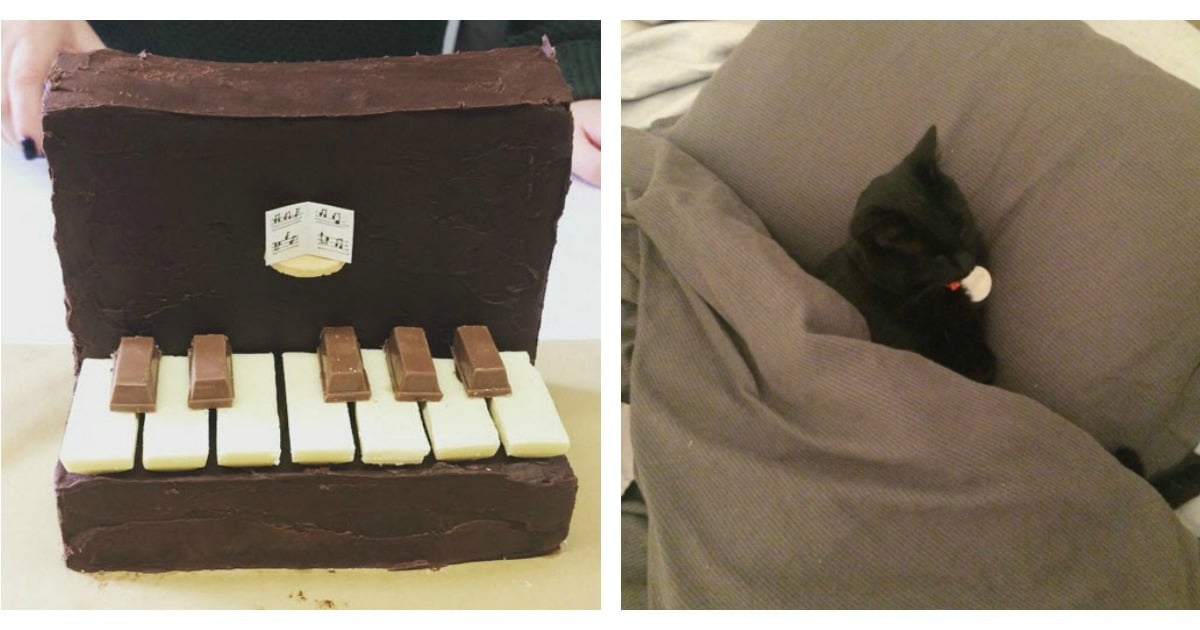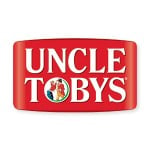 Politics and terrorists and sadness, oh my.
The news has been dominated this week by a lot of bad things.  Bugger that. Here's six news stories that will make you feel better about life:
A whole bunch of abandoned pets found new homes at a massive adoption event.
It was a petapalooza in North Carolina last weekend, where 524 cats and dogs ALL FOUND NEW HOMES. The pets were rescued in January from a shelter that was shut down due to its deplorable conditions. It was hosted by the American Society for the Prevention of Cruelty to Animals (ASPCA), and over 3500 people attended and it was GLORIOUS.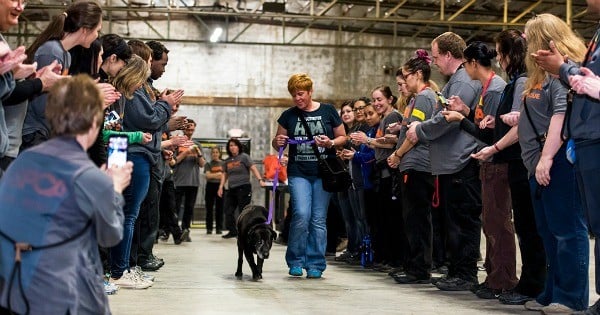 Woman receives cochlear implant: first thing she hears is a marriage proposal.
Two huge things happened for Andrea Diaz this week: she regained her hearing, and she said 'yes' to the dress (and the rest) in a marriage proposal. When her doctor switched on her cochlear implant for the first time, she heard two of the greatest things in the world: her mother's voice telling her that she loves her, and her boyfriend Kevin Peakman popping the question. Just try to hold back the tears with this one, we dare you.
Canberra mums are making all 104 cakes from The Women's Weekly Birthday Cake Book.
The cakes will be auctioned off for charity and they're looking for bakers to participate. The cakes will be judged for 'love and flair' and will be sold via silent auction. Registrations zre open on the PANDSI website now. 
'Hello Stranger!' is a running club we actually want to join.
Locals in the Swedish town of Östersund have formed a unique running club, 'Hej Främling!' (Hello Stranger!) to help refugees integrate into their community. Skiers Emma Arnesson and Anne Lundberg started volunteering to help asylum seekers adjust to life in the ski-resort town back in 2013, where they taught more than 300 refugees how to ski. Runners Martin Machnow and Christine Hagglund heard about their work and offered to help with summer sports – and so 'Hello Stranger!' was born.
The program has been credited to building friendships between townspeople and more than 500 refugees so far. It's been such a huge success that other cities across Sweden are adopting the same model.
Man receives a text message sent to the wrong number about a mum giving birth, visits hospital anyway.
Lmaoo Make This Go Viral Man We Didn't Know Them But They Texted My Phone Saying They Was Having A Baby So We Pull Up ???????????????? Share It So They Can See It ???????????? ???????? Dennis Williams

Posted by Deorick Williams on Saturday, March 19, 2016
Dennis Williams was just going about his life when he received a text message from an unknown number informing him that "Lindsey was giving birth", followed by a photo of the new bub and the details of mum and baby's hospital room.
Despite pointing out that he didn't know the sender OR the new parents, he could come visit the baby. Along with his brother Deorick, the boys drove over 60km to visit the new parents and get a picture with the baby. They also brought nappies, dummies and bottles for the new arrival.
Bruce Springsteen wrote a late note for a schoolkid.
WHAT A BOSS. Bruce Springsteen lived up to his nickname by writing a note to this school kid's teacher explaining why the boy was late to school: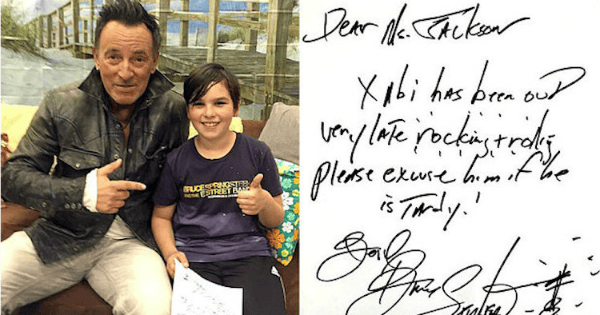 Nine-year-old Xabi Glovsky and his die-hard fan father wouldn't miss seeing Springsteen for the world – even on a school night. The pair fashioned a sign reading "Bruce, I will be late to school tomorrow. Please sign my note :-)" and held it up during his LA concert this Tuesday.
Once the three-and-a-half hour set ended, Springsteen asked a security guard to locate the father and son to bring them backstage. The rock star scribbled out a note for Xabi's teacher explaining his tardiness the next day.
Xabi turned up to school at the rockstar late time of 10:45 on Wednesday morning. We hope he showed the note for Show n Tell just to really rub it in.
Every week the Mamamia Out Loud podcast brings the good news. And the funny news. And the news that everyone is talking about. Subscribe in itunes or listen to the full ep here: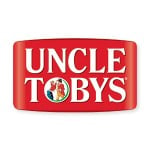 Are you Australia's biggest UNCLE TOBYS cereal lover?
Prove it and you could win $1000 and a years supply of your favourite UNCLE TOBYS cereal!
Promotion closes 11:59pm AEST on 3 April 2016. Winners will be picked by creativity, originality and suitability. All winners will be announced on http://www.nestle.com.au/winners. Read full terms & conditions.