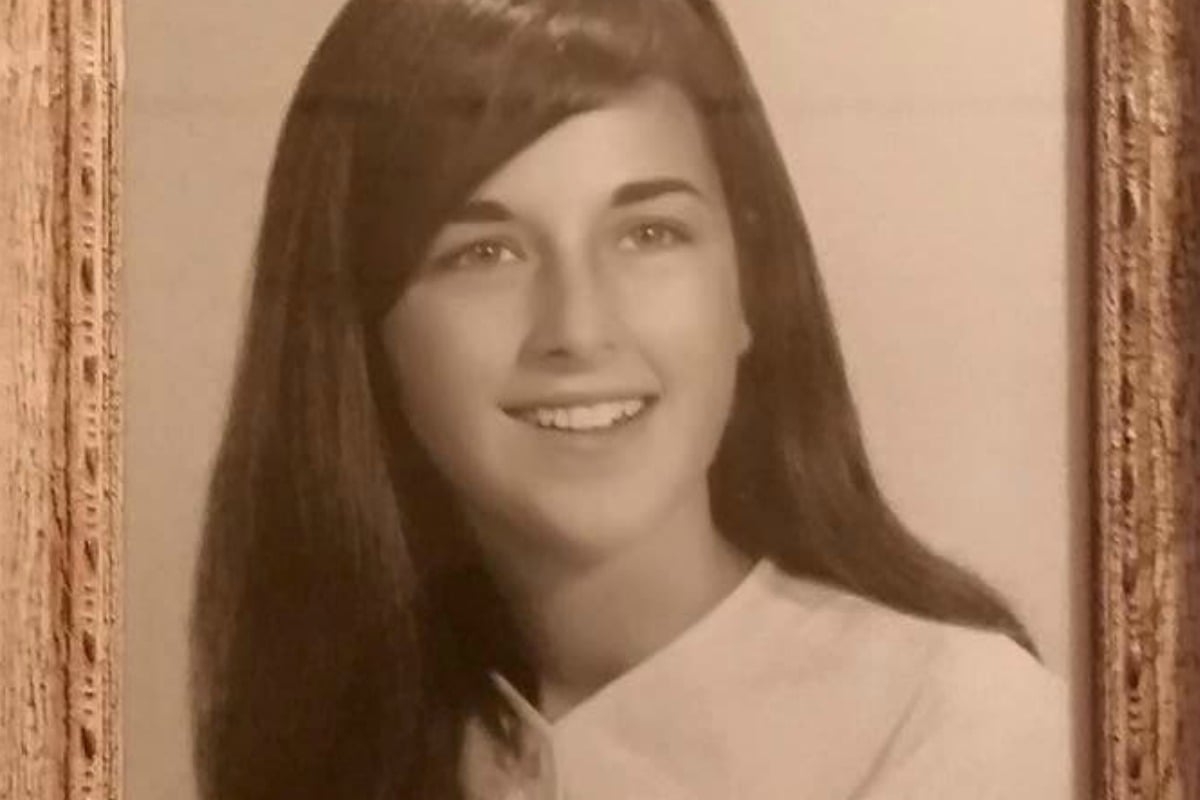 Caution: The following deals with sexual assault. If you have experienced sexual violence, 24-hour support is available via 1800 RESPECT: call 1800 737 732.
Pamela Escalante has had 47 surgeries in the past four decades. Operations to rebuild her face, to repair the body left shattered in a random attack by a stranger back in 1974.
Beaten, raped and left for dead in a Californian citrus orchard, the US mother was left physically and emotionally traumatised. But years past without any arrests, any sense of justice for what she'd endured.
Until in 2018, her son showed her a black-and-white photograph. It was a man in a police uniform – bulbous nose, short blonde hair, a clean-shaven face.
"I just got a gut feeling that that's him," Pamela told podcast, The Murder Squad, "Because I remembered that face."
The man staring back at her from that photo was a young Joseph James D'Angelo, better known as the person suspected of being the Golden State Killer – America's most prolific rapist and murderer.
The Golden State Killer is believed to be responsible for at least 13 murders, more than 50 rapes and over 100 burglaries committed in California between 1974 and 1986. The crimes were carried out in three terrifying sprees, though it would be decades before authorities tied them together.