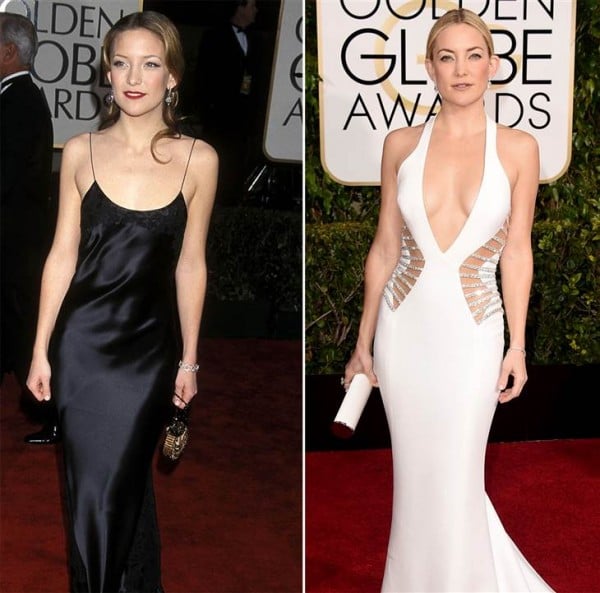 These photos just show how important a stylist is.
Remember when Kate Hudson was best known as being Goldie Hawn's daughter? Her stunning look at this year's Golden Globes reminded us how far she has come – and she isn't the only one. We travelled back in time to compare how today's biggest stars have changed since they were red carpet rookies.
From Jessica Lange in 1977 to George Clooney in 1995, here are some of our favorite celebrities now and then.
Kate Hudson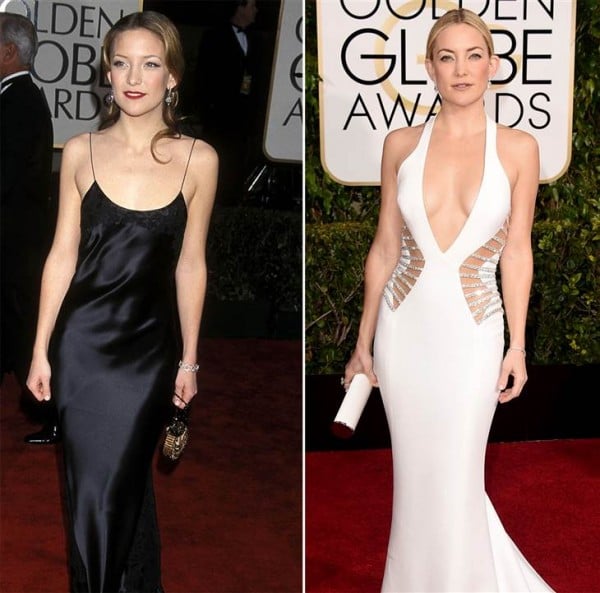 Kate Hudson won a Golden Globe in 2001 for her role in "Almost Famous," but her outfit in 2015 might be worthy of its own honour.
Reese Witherspoon
Reese Witherspoon went from being "Legally Blonde" in 2001 to "Wild" in 2015, but we'd say her most recent look is pure elegance.