Hi, welcome to 2017.
The year where women's stories of sexual harassment and abuse in the entertainment industry – especially Hollywood – finally began being taken seriously.
So seriously, in fact, the women who broke the silence about the systematic abuses of power in the industry – and against all women, all over the world – were named TIME magazine's person of the year.
LISTEN: Mia Freedman and Amelia Lester discuss Trump's Twitter claim that TIME, in fact, asked HIM to be Person Of The Year. Post continues after audio. 
So, naturally, when this year's Golden Globes nominees were announced, there was finally some recognition for the people and voices telling the most important and compelling stories.
Except of course, that's not what happened at all, and just like almost every year an awards show is being criticised for being "too white" and "too male".
There was one category in particular that was on the receiving end of the public's wrath: the Best Director award.
Nominees in the prestigious category were as follows: Guillermo Del Toro (The Shape of Water), Martin McDonagh (Three Billboards Outside Ebbing, Missouri), Christopher Nolan (Dunkirk), Ridley Scott (All the Money in the World), and Steven Spielberg (The Post).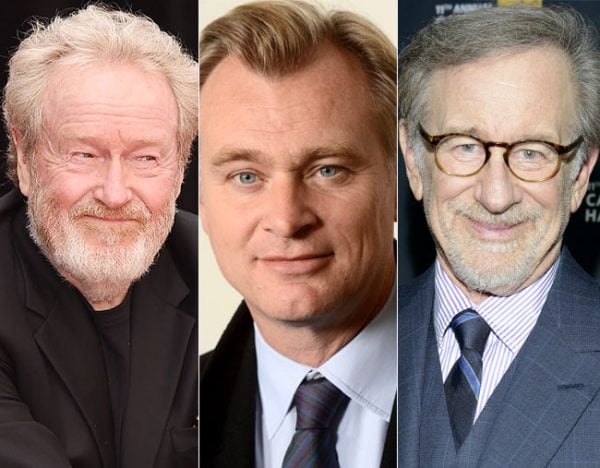 Notice anything? Almost all are household names, almost all are white and 100 per cent of the nominees have a penis.
In a year where a woman directed the highest-grossing superhero origin movie of all time (we're looking at you, Wonder Woman), Greta Gerwig was given a nomination for writing Lady Bird, but not directing it (even though it happens to be the best-reviewed movie of all time on Rotten Tomatoes) and black screenwriter and director Dees Rees was lauded by critics for her film, Mudbound, it seems... bizarre that not a single woman made the list.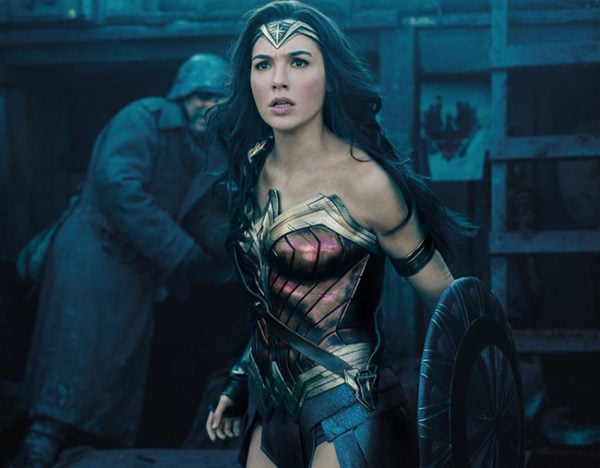 Fans also lamented the fact Jordan Peele - who wrote and directed the year's best horror film, Get Out - missed out on a best director nod.
Not one woman director is nominated? #GoldenGlobes pic.twitter.com/C4ZV70hRDu

— Tre'vell Anderson (@TrevellAnderson) December 11, 2017
The #GoldenGlobes could have nominated Greta Gerwig, Dee Rees, Jordan Peele or even Patty Jenkins for Best Director. But no, we got five white men. Very disappointed.

— Denizcan James (@MrFilmkritik) December 11, 2017
Jordan Peele and Patty Jenkins should be on the #GoldenGlobes Best Director nom list over Nolan, Scott, and Spielberg imo

Jordan Peele broke so many genre conventions and Patty Jenkins made the first wildly successful female led superhero movie, basically saving the DCEU

— mamoudou about nothing (@MamoudouNDiaye) December 11, 2017
The biggest disappointment of the morning: No Greta Gerwig. No Dees Rees. No Patty Jenkins. The #GoldenGlobes nominated five men for best director.

— Ramin Setoodeh (@RaminSetoodeh) December 11, 2017
Author Alicia Malone pointed out that in the Globes' 75 year history, women have been nominated in the Best Director category just seven times.
Only seven times in 75 years have women been nominated in the Best Director category at the Golden Globes: Jane Campion, Sofia Coppola, Kathryn Bigelow twice, Ava DuVernay and Barbra Streisand twice (who is the only woman to have won for Yentl in 1983)

— Alicia Malone (@aliciamalone) December 11, 2017
It's worth mentioning that Lady Bird did receive nominations for Best Motion Picture (Comedy or Musical), Best Actress and Supporting Actress and Best Screenplay, while Get Out was nominated in the Best Motion Picture (Comedy or Musical) and Best Actor categories.
But to not recognise the people behind the films who essentially made them happen?
Guess we shouldn't expect too much change to happen at once, right?
Read about the Aussies nominated for Golden Globes here.