Hi, welcome to 2017.
The year where women's stories of sexual harassment and abuse in the entertainment industry – especially Hollywood – finally began being taken seriously.
So seriously, in fact, the women who broke the silence about the systematic abuses of power in the industry – and against all women, all over the world – were named TIME magazine's person of the year.
LISTEN: Mia Freedman and Amelia Lester discuss Trump's Twitter claim that TIME, in fact, asked HIM to be Person Of The Year. Post continues after audio. 
So, naturally, when this year's Golden Globes nominees were announced, there was finally some recognition for the people and voices telling the most important and compelling stories.
Except of course, that's not what happened at all, and just like almost every year an awards show is being criticised for being "too white" and "too male".
There was one category in particular that was on the receiving end of the public's wrath: the Best Director award.
Nominees in the prestigious category were as follows: Guillermo Del Toro (The Shape of Water), Martin McDonagh (Three Billboards Outside Ebbing, Missouri), Christopher Nolan (Dunkirk), Ridley Scott (All the Money in the World), and Steven Spielberg (The Post).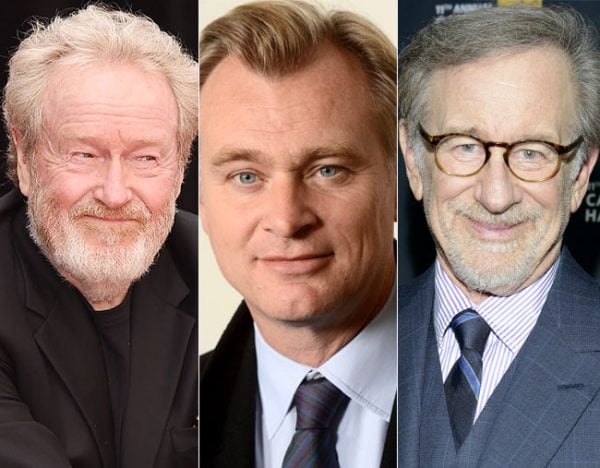 Notice anything? Almost all are household names, almost all are white and 100 per cent of the nominees have a penis.