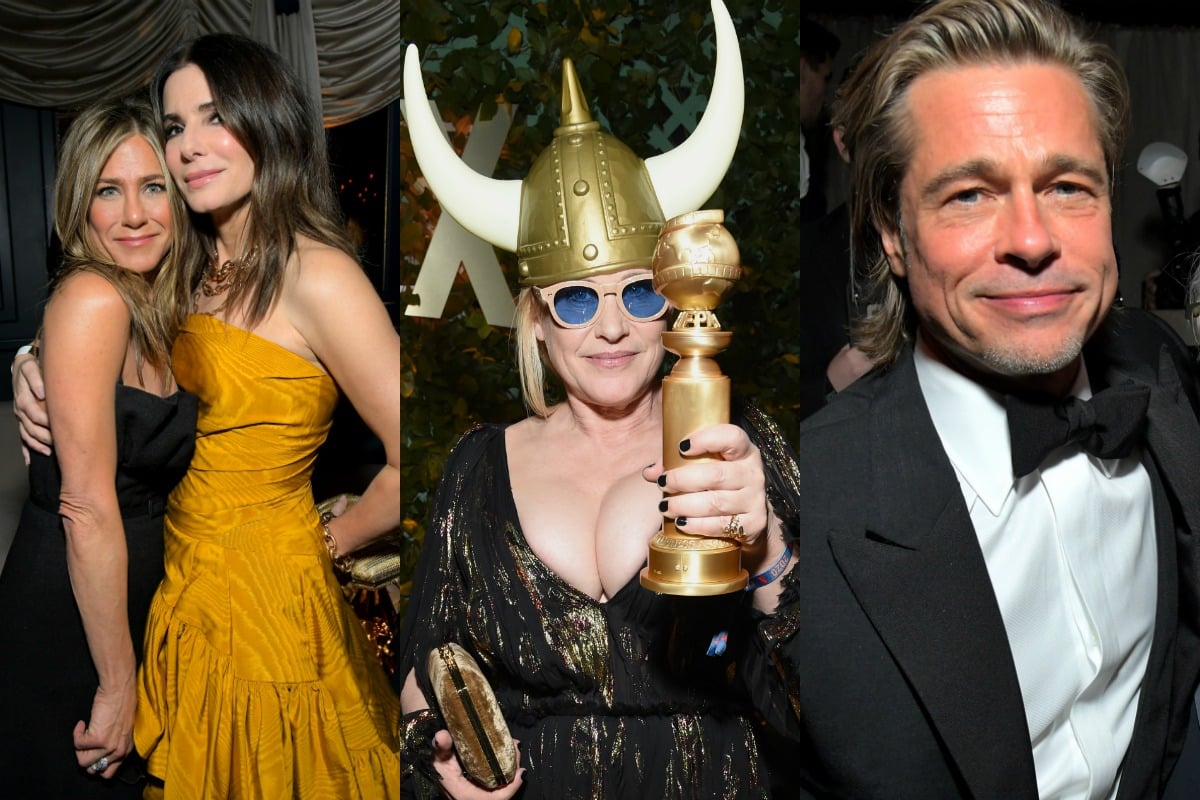 After a three hour long, sit down ceremony, it's no surprise that by the end of the Golden Globes, stars are itching to kick off their heels (and in some cases, switch them for Netflix-branded slippers) and hit the dance floor at one of the many after parties.
And as seems to be the case every year, the most interesting fashion choices find their way to the after party red carpets. Glitter and big sleeves remained the big trends, with basically every star sparkly in some shape or form.
This year, stars chose (or hopped) between parties held by Netflix, WarnerMedia and HBO, The Walt Disney Co., NBCUniversal, Amazon Studios and Warner Bros. Pictures/InStyle magazine.
Tom Hanks accepts the Cecil B. Demille Award at the 2020 Golden Globes. Post continues below video.
Gossip from the parties include Al Pacino dancing to Beyoncé's Baby Boy, spotted by Variety, a rumoured "brief" conversation between exes Jennifer Aniston and Brad Pitt, as reported by E!, and Tiffany Haddish treating guests at the Netflix party to a performance to round out the night.
Here's photos of the best fashion, friendships and fun from the events: