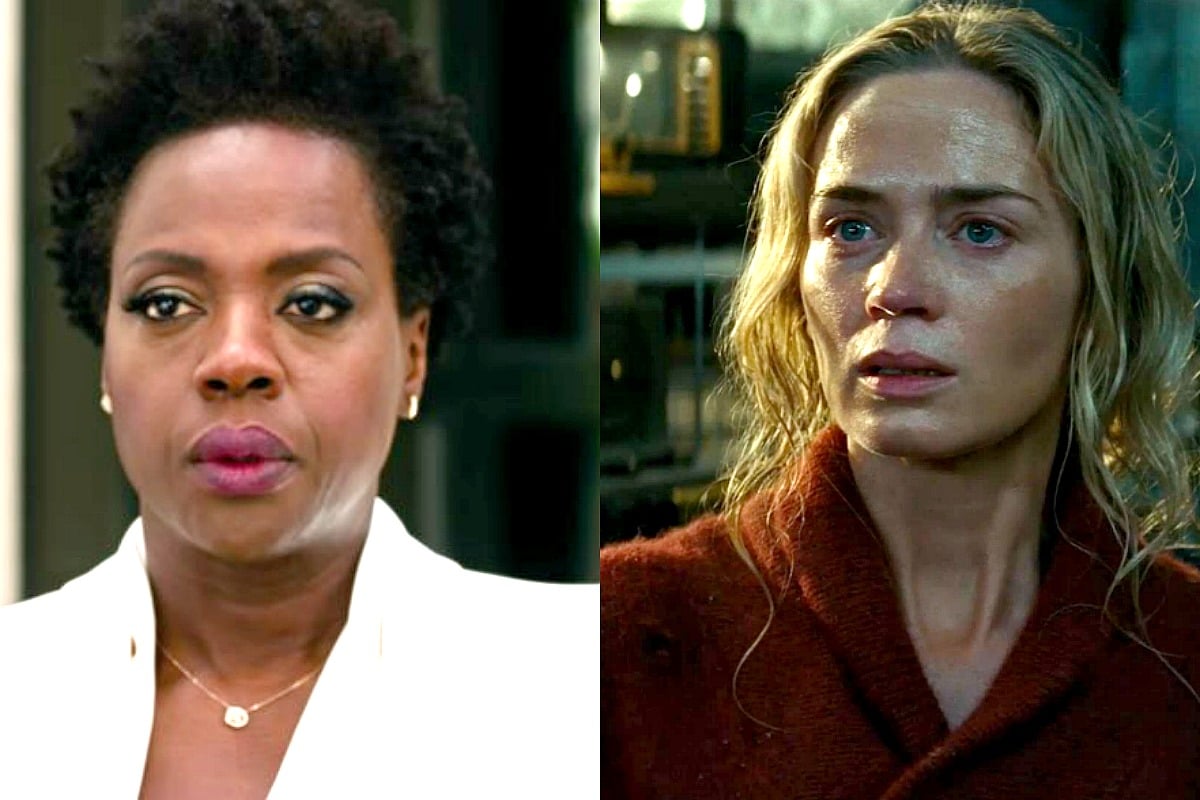 The Golden Globe nominations for 2019 have been released today and let's just say that not everybody is happy with the final list.
While there are some very welcome surprises in the list of names and titles released this year, such as Kristen Bell as Lead Actress for The Good Place and the groundbreaking superhero flick Black Panther named among the best dramas to name a few, this year there are actually more snubs than well-earned nods.
Here are the biggest misses from this year's Golden Globe nominations, proving once and for all that the world does not deserve the brilliant movies and TV shows that have come our way.
Emily Blunt/ A Quiet Place
Let's kick off with this major snub because honestly, it just hurts the most.
Despite a completely original and well-executed premise, teamed with critical acclaim, box office success and a strong performance from every single cast member, the John Krasinski directed A Quiet Place was completely shut out of the nomination race except for one token Original Score nomination.
What's most upsetting here is that Emily Blunt's incredible performance has failed to be noticed.
Yes, she has been nominated for Mary Poppins Returns which she was also brilliant in, but that performance does not hold a candle to the raw, powerful show she put on in the nearly soundless horror flick.
It takes a special performance to convey the kind of horror Emily made audiences feel as she played out the scene of her character cowering in a bathtub while silently having to give birth alone as murderous creatures gathered around her.
The woman carried out of the most talked about and intense movies scene of 2018 completely solo on screen, yet she wasn't even given a nomination for her efforts.
I'm done with the world.
Toni Collette for Hereditary
Speaking of women in horror films being left off the Golden Globes nominations list, someone needs to call the police because Toni Collette has been ROBBED.
Hereditary is a brutal and complexly executed film that was a wild ride to watch but didn't always hit the mark. However, Toni Collette's chilling performance as a grieving mother was pitch perfect at all times. She was frightening and endearing , bringing an unprecedented amount of emotional heft to a terrifying role.
She deserved better than this.
GLOW
This is the second year in a row that the brilliant, female-driven Netflix wrestling comedy has missed out on scoring a series nomination, despite the fact that it turned in a brilliant second season packed with a diverse cast characters and compelling storylines.
Yes, leading lady Alison Brie was recognised in the Lead Actress category, but this snub just goes to show that female-driven shows are still not taken seriously.