Award season has kicked off in Hollywood with the Golden Globes. And the red carpet event that has brought us such stunners as Beyonce's fitted golden frock in 2007 has delivered the goods once again.
As the shining stars of film and television arrived at the Beverly Hilton, we noticed a handful of fashion trends quickly began to emerge.
Statement sleeves
The statement sleeve, in varying forms, really had its moment in the sun at Sunday's ceremony.
Nicole Kidman's Alexander MacQueen gown was a particular stand-out: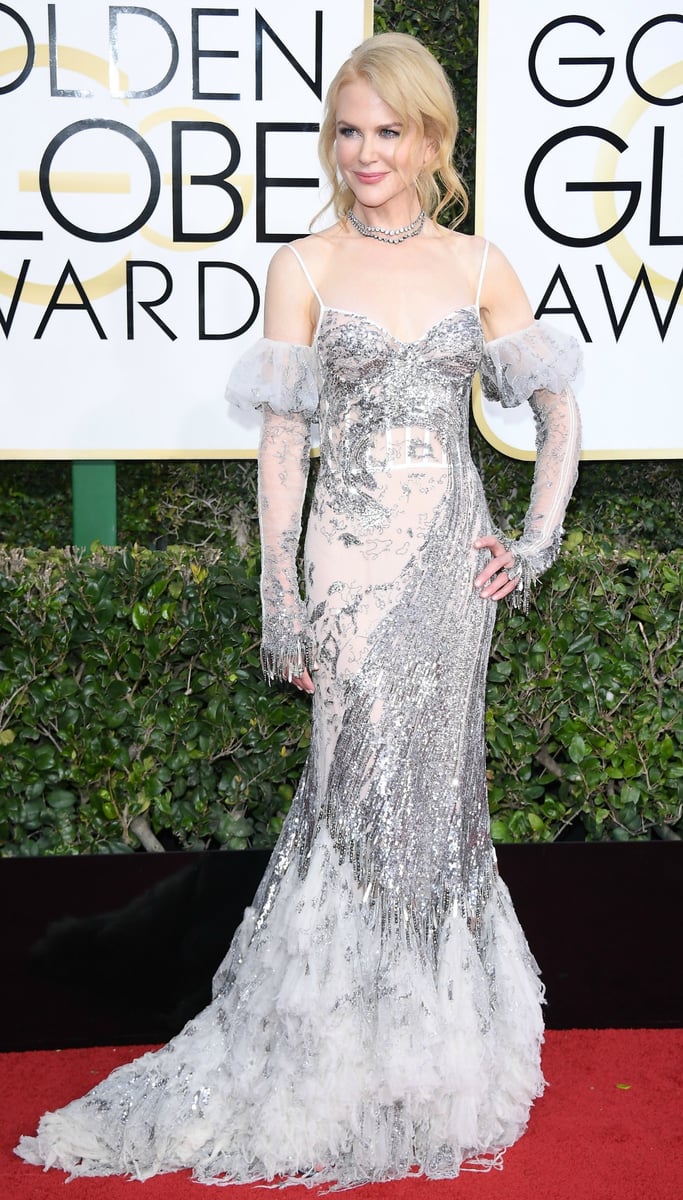 As was Sarah Jessica Parker's sleeved white dress, which she says was a subconscious nod to the dearly departed Princess Leia (Carrie Fisher):