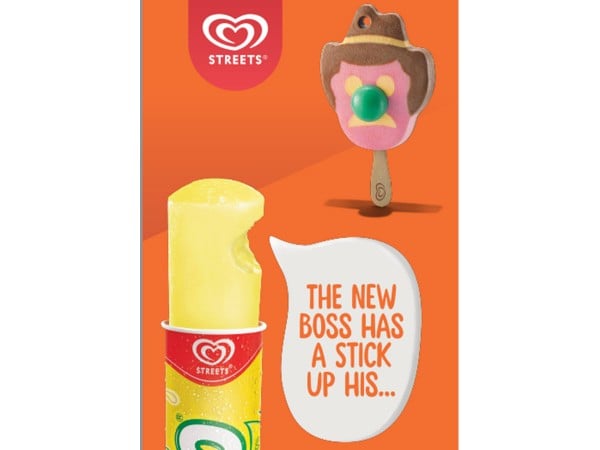 The advertising team working for Streets ice-cream has been having a gay old time with it's latest campaign.
A huge billboard on top of Sydney's The Bridge Hotel is already grabbing the attention of passers-by — and the media — with a not-so-subtle reference to the 2005 film Brokeback Mountain.
"Gaytime?" a cheeky Bubble O'Bill suggests to a nearby Golden Gaytime, who replies: "Woah there cowboy!"
It's not the first time the company has gone for a risqué play on the iconic biccie-covered ice-cream's name, their last ads featured the slogan: "It's hard to have a Gaytime on your own," which is as true as it is bloody ingenious.
According to Mumbrella, another soon-to-be-released version of the advertisements will feature a sass-tastic Calippo inferring that his new boss Mr O'Bill might have a bit of a stick up his behind.