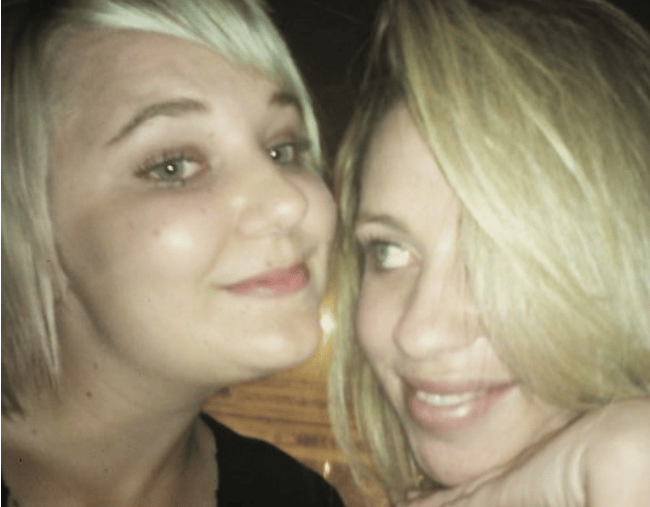 With AAP.
1. A Gold Coast family has been torn apart after a woman's decision to drive drunk killed her little sister.
#BREAKING Gold Coast mum Candice Chmieluk jailed after causing crash that killed her younger sister https://t.co/QJRc9UpgJI pic.twitter.com/Siz6Et8cgC

— Gold Coast Bulletin (@GCBulletin) May 28, 2018
A Gold Coast woman's decision to drive drunk which led to a fiery crash that killed her sister left her family devastated.
Candice Chmieluk, 31, was sentenced to five years' imprisonment for causing the crash on the Gold Coast in May 2016 which claimed the life of her younger sister Sammy-Jo.
Chmieluk was behind the wheel when she hit a traffic light on the Gold Coast Highway at Palm Beach so fast the impact tore the vehicle in two.
Sammy-Jo was killed instantly in the crash, with Chmieluk later returning a blood alcohol reading of 0.202.
Chmieluk's sentence will be suspended for five years after three months following emotional pleas for mercy by her family in the Southport District Court on Monday.
Elder sister Kristy Chmieluk said she'd been angry at Candice for "about five seconds" but had since forgiven her and been impressed by her remorse and attempts at rehabilitation.
"The last two years have been horrible," Kristy said.
"I know Candice will never forgive herself … she's not had one joyful moment since her offending.
"Candice has been given a life sentence by her behaviour … the past two years has been worse than any sentence the court could impose on her."
Chmieluk's older brother Dwayne Blore told the court the family had been devastated by the tragedy.
"That night will haunt me forever," Mr Blore said in a victim impact statement he read to the court.
"I couldn't tell her (Candice) everything would be alright because I didn't know.
"I've personally seen our family rip itself apart."
Despite the trauma, Mr Blore pleaded that his sister not be jailed because her "punishment has already been delivered".
Chmieluk's father Gregory said any prison sentence would have a devastating impact on his daughter's two young children.
"The kids bind her to life," he said.
"I don't think she has mentally recovered or will ever recover … I don't think Candice's punishment will ever stop."
Judge David Hunt agreed Chmieluk's suffering would last long after her prison term but said a wholly suspended sentence would have been "manifestly inadequate".
"At the end of the day you should have to serve a minimal amount of imprisonment," he said.
Chmieluk has also been disqualified from holding or obtaining a driving licence for a period of five years.
2. Ivanka Trump fends criticism for "tone deaf" Twitter photo with son.
Ivanka Trump is fending criticism for uploading a happy photo with her two-year-old son as international headlines condemn her father's immigration policies.
On Sunday, the First Daughter uploaded a photo cuddling son Theordore on both Instagram and Twitter, with the caption "My ♥️! #SundayMorning".
My ♥️! #SundayMorning pic.twitter.com/CN5iXutE5Q

— Ivanka Trump (@IvankaTrump) May 27, 2018
Her post comes in a week Americans have been furiously tweeting #WhereAreTheChildren after an official from the Department of Health and Human Services revealed the US government lost track of 1475 unaccompanied minors last year.
The 1475 misplaced children, who arrived in the country without carers and were subsequently placed in the care of others, are feared to have ended up in the hands of human traffickers or turned into illegal child labourers.
"Isn't it the just the best to snuggle your little one — knowing exactly where they are, safe in your arms? It's the best. The BEST. Right, Ivanka? Right?" one follower wrote.
"Ivanka, to post something like this while YOU KNOW your father is taking screaming children away from their parents is the behavioral equivalent to lighting money on fire in front of a homeless person and spitting on them," another commented.
 3. NRL star Dylan Walker's sister, Jade, bailed after man's death.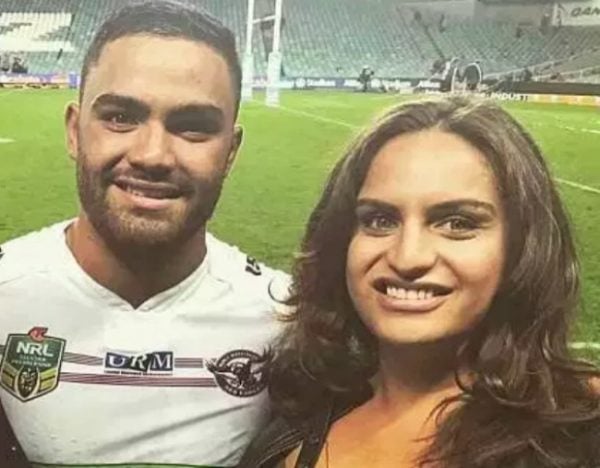 Jade Walker, the sister of NRL star Dylan Walker, has been granted bail after facing court over the manslaughter of her 51-year-old partner in Sydney.
Walker was arrested after Gilbert Caetano was found with head injuries at a Brighton Le Sands home on May 20. Emergency services were unable to revive him.
Walker appeared before Sutherland Local Court on Monday, charged with manslaughter and entering a dwelling with intent.
She was released on strict bail conditions, including staying away from international airports, abiding by a 10pm curfew, refraining from alcohol and drugs, and regular reporting to a police station.
Mr Caetano's friends posted pictures of the man, described by his daughter in media reports as a "big kid at heart".
"Rip Gil, may God be with you bro," one friend wrote.
"This is unreal, RIP Gilly," another said.
Walker's brother Dylan plays for the Manly Sea Eagles' NRL team.
The Sea Eagles said they were supporting the Australian and NSW Origin representative player and his family.
"Given the serious nature of the charges before the court and the need to let due legal process unfold, neither Dylan or the club will be making any further public comment," the club said in a statement last week.
Walker is expected before the same court again on July 16.
4. Ex-AFL player Jake King avoids conviction for illegally possessing testosterone and threatening to break a man's legs.
Former AFL player has been ordered to stay out of trouble for at least 12 months for illegally possessing testosterone and threatening to break a man's legs. #9Newshttps://t.co/OlREXLCKei

— Nine News Australia (@9NewsAUS) May 28, 2018
Former AFL player Jake King has been ordered to stay out of trouble for at least 12 months for illegally possessing testosterone and threatening to break a man's legs.
The 34-year-old former Tigers player on Monday avoided a conviction and was ordered to pay a $5000 donation to charity by Melbourne Magistrates Court over one charge of threatening to inflict serious injury and one of possessing testosterone.
King was also placed on a 12-month good behaviour bond.
Outside court, King told reporters: "I'm just happy that it's all over. And now I can just move on from it."
King pleaded guilty to the two charges as part of deal after prosecutors withdrew extortion and threat to kill charges involving Tony Mokdissi.
The former forward threatened to break Mr Mokdissi's legs in mid 2017 if he did not settle a debt with King's former Richmond teammate Tyrone Vickery, who owns a restaurant in Hawthorn East.
King retired from professional football in July 2014 and runs a tattoo parlour in South Melbourne with former bikie Toby Mitchell.
5. Coroner rules Hobart hospital death was avoidable.
Death at Hobart hospital 'preventable' #aap https://t.co/bUa6iHdeLR pic.twitter.com/0PEwxwxShX

— 4MK (@ClassicHits4MK) May 28, 2018
The death of a 91-year-old woman who fell out of bed at the Royal Hobart Hospital could have been prevented if not for a "serious shortcoming" in her care, a coroner says.
The elderly woman, known as Mrs F, fractured her left hip in the fall on the morning of December 5, 2015.
She was found on the floor by hospital staff and died three days later.
In his findings released on Monday, coroner Rod Chandler said her death would have in "all likelihood" been avoided if the RHH had comprehensively assessed her fall risk and put strategies in place to counter them.
Mrs F had been taken to hospital after hurting her wrist when she fell out of bed at home.
She had a fall risk assessment by a registered nurse, but portions of the form including sections rating fall risk and others recommending fall risk minimisation strategies were left blank.
A nurse told the coroner they couldn't remember why those parts of the assessment weren't completed.
"It is ... clear from the evidence that Mrs F was a high falls risk," Mr Chandler wrote.
"Circumstance required the RHH to take all reasonable steps to minimise the risk of Mrs F falling and causing herself injury."
The coroner found Mrs F was told not to leave her bed and to use a buzzer if she needed help to do so but her cognitive state meant it was highly unlikely she would have remembered the directions.
"Her safety demanded that other measures be taken," Mr Chandler wrote.
"In the least (it) should have included a lowered bed, the provision of a floor mat and ideally the fitting of a bed sensor.
"The failure to employ any of these measures constituted a serious shortcoming in the standard of care required by Mrs F."