There's something special about getting ready for a girls night out.
Whether you're doing it in a group at a friend's house (wine in hand, obviously) or by yourself before you head out, there's a sense of anticipation as you apply your makeup.
While part of this is the excitement building for the night ahead, it's also the best time to really have some fun with your makeup looks.
With that in mind, we've compiled a list of our seven favourites going out makeup looks for your next girls night out.
Burgundy smokey eyes.
This is a fun twist on your classic black, brown or bronze smokey eye look. Mamamia staffer Sophie says she is loving this makeup look, using Huda Beauty makeup palette in Rose Gold to create smokey eyes in a pink-tinged red hue.
To really draw attention and round out the look, she also adds false eyelashes.
"This is definitely my go-to look for a night out as it makes your eyes pop – no matter what colour they are," she says.
Sophie also explains she keeps her eyes the main focus, starting with a bronzed face – complete with some highlighter and finished with an understated nude lip. Her favourite lipstick at the moment, she says, is a Kylie Jenner Lip Kit in 'Kimberly'.
Lots of illuminator.
Another Mamamia staffer, Katy, says her approach to a simple and quick girls night makeup look is illuminator, and lots of it. The writer says while she knows the approach may sound excessive, she explains, "I promise it's not too much."
Katy says the secret to a truly luminous face is applying a layer of the NARS Liquid Illuminator before AND after her foundation.
"I wash my face, put on some moisturiser and primer, let that sit for about five minutes and then cover my whole face with a thin layer of the illuminator, usually in Copacabana, as it's light and has an incredible pearl sheen through it that blends really well into the skin but still pops under the right light."
Next, the 29-year-old applies her foundation as usual before strobing her cheeks, inner corner of her eyes and above her eyebrows with the illuminator again.
"Surprisingly, it doesn't look as OTT as it sounds and is really flattering."
Katy adds that she normally finishes the look with strong eyebrows and eyelashes.
Flawless base, dark chocolate eyes.
Mary creates a stunning weekend night out look with her eyes pulling focus.
"On a night out I generally pair a clean base with a dark chocolate smokey eye and thick lashes, using Too Faced's Better Than Sex Mascara," she says.
To create a clean base, Mary uses RMS concealer and NARS Sheer Glow Foundation. Next, the Mamamia staffer adds MAC illuminator to highlight her cheek and brow bones.
Listen: Zoe Foster Blake shares her beauty tips and tricks for busy women. Post continues… 

Mary finishes by blending two lipsticks in caramel and pink tones to soften the overall look. Her favourite brown lippy at the moment is a Maxfactor lipstick in 'Burnt Caramel'.
Bright, bold lips.
For Jayde, it's all about the lips, and the brighter the better. Her favourite shade at the moment is a bright orange colour from Luxe Lisse Créme Lipstick called 'Giddy'.
"I love a fresh, clean look, where you have a great base, subtle blush and highlighting, with a minimal eye – literally just mascara and then a bright pop lip," Jayde explains.
If you want a more muted form of orange, you could also go for Lancome Matte Shaker Soft Matte – High Pigmentation Liquid Lipstick. The best bit is it's long lasting and won't rub off on the glass of your first cocktail.
Contoured look.
Let's be honest, contouring is a lot of effort. But when done right the results of this makeup look can be amazing. And considering how many contour kits are available, everyone is covered at all price points.
But what you really need, Izzy says, is your existing foundation plus two foundation sticks – one that's two shades darker than your regular foundation and one that's two shades lighter. If this is a bit much you could also do this with a bronzer and a highlighter stick.
Kim Kardashian is the queen of contouring. Post continues…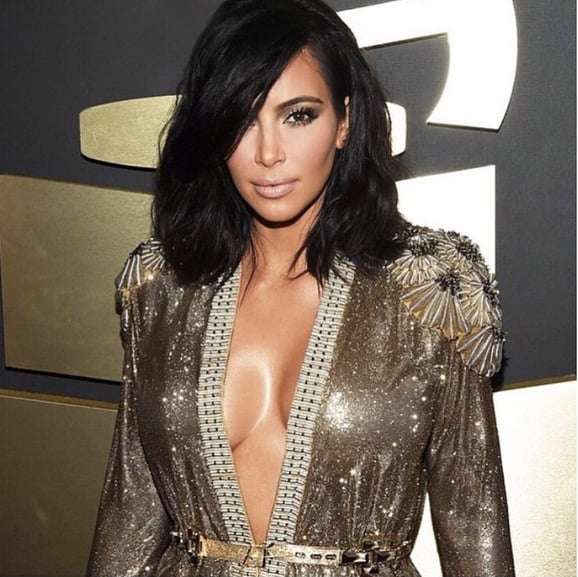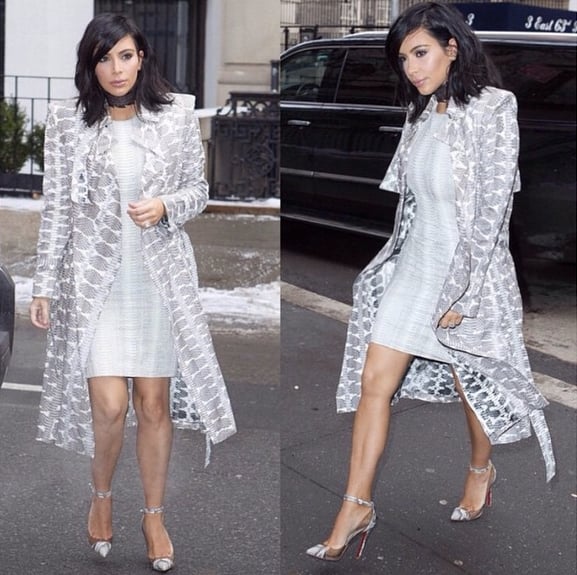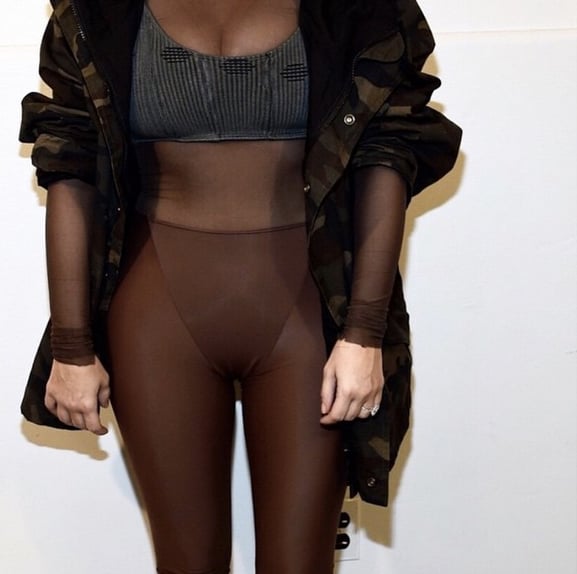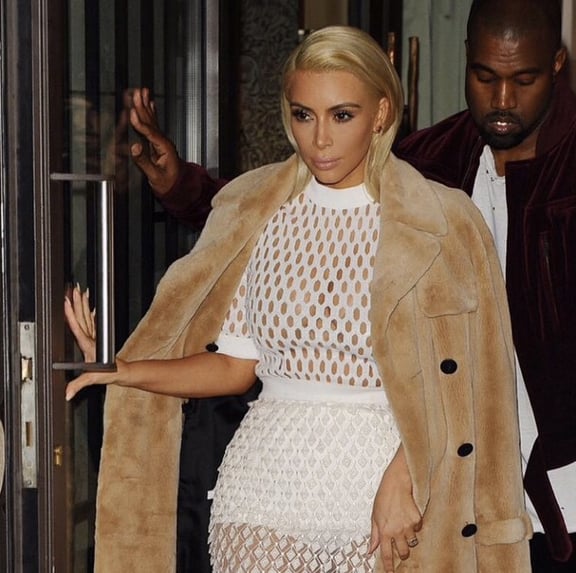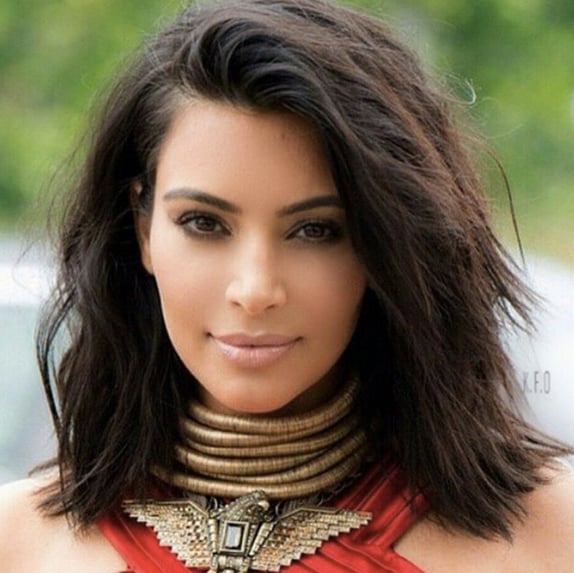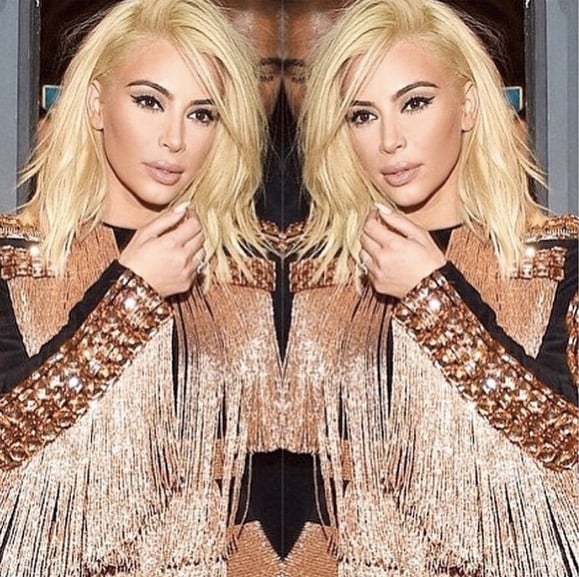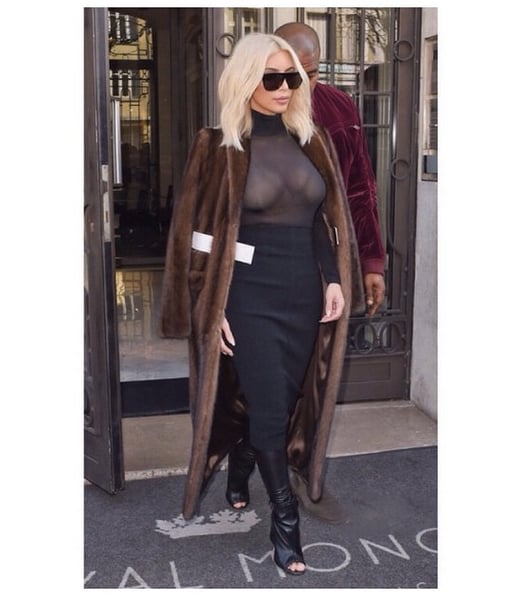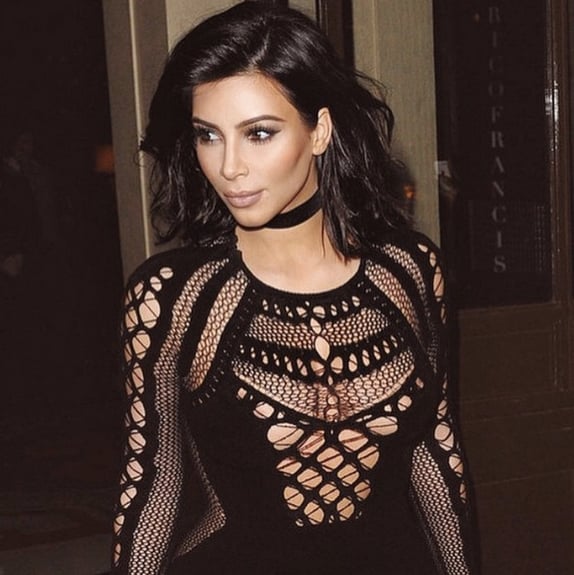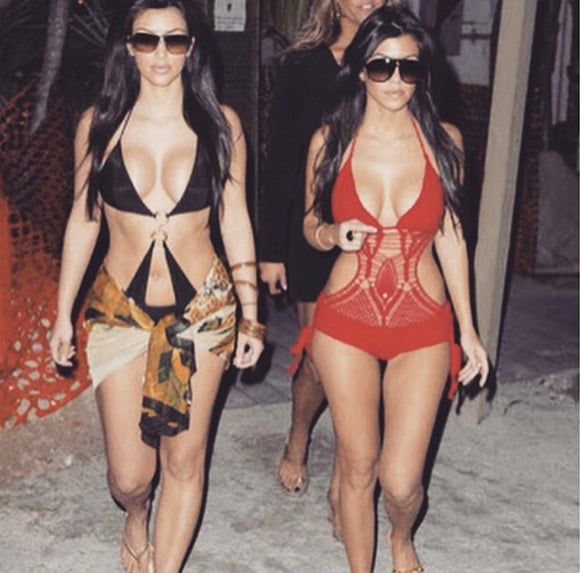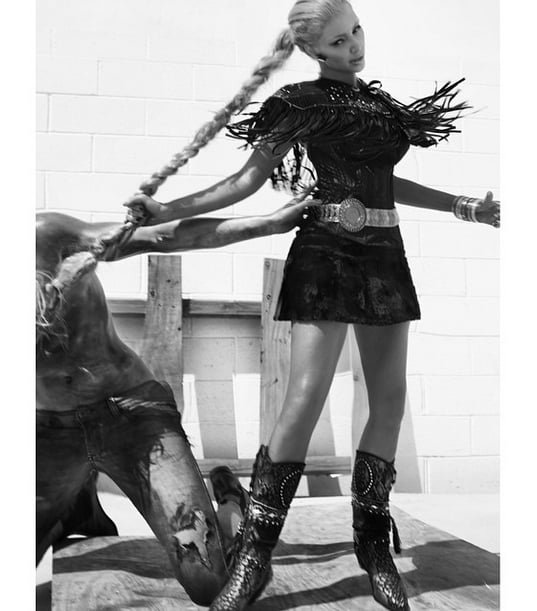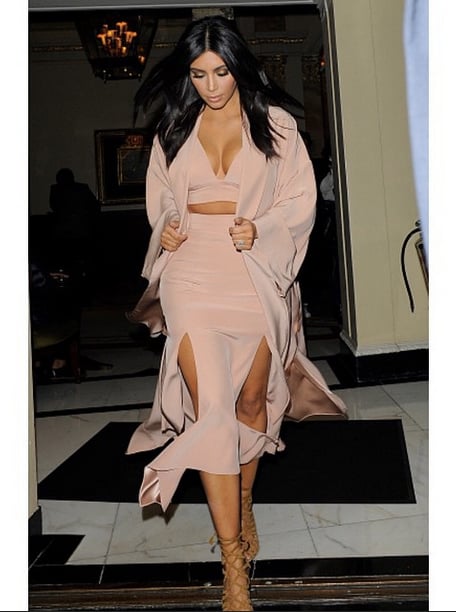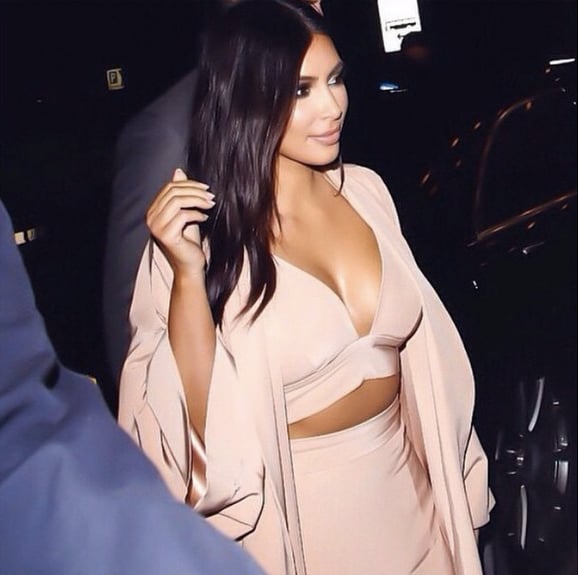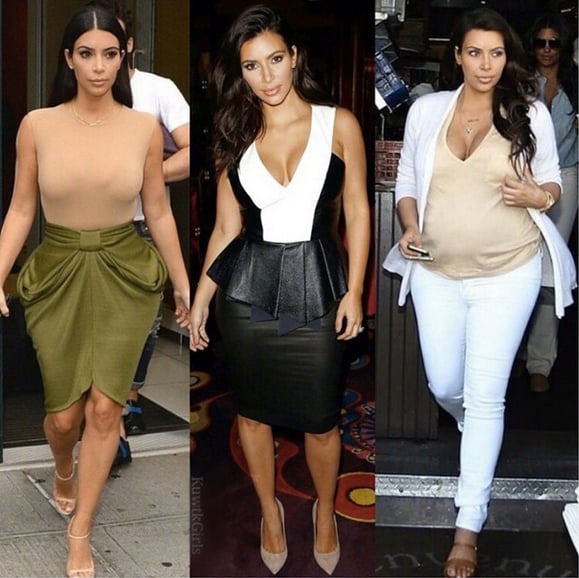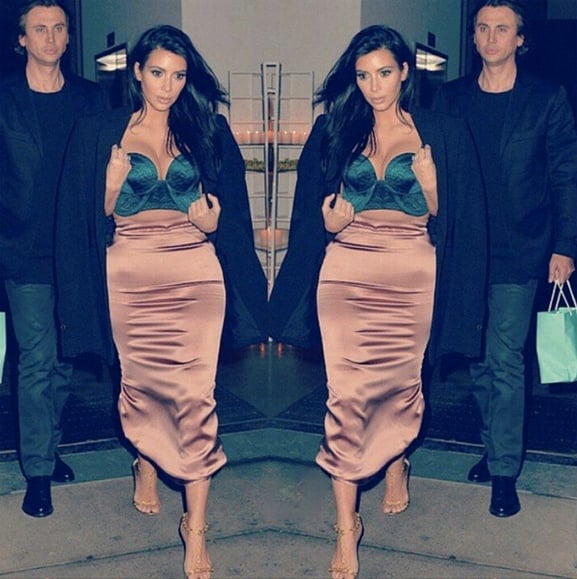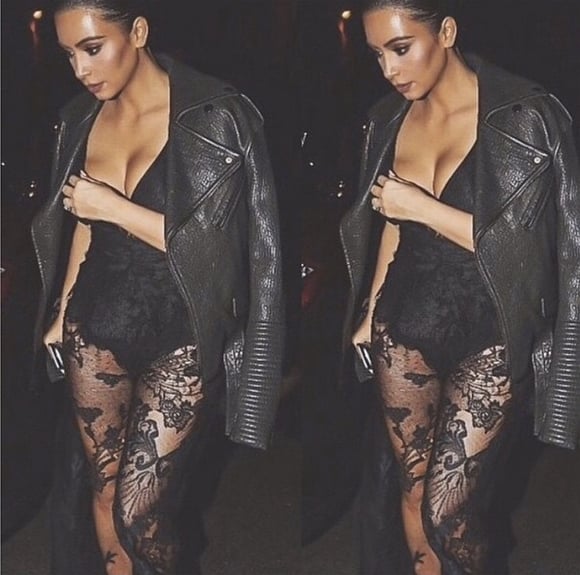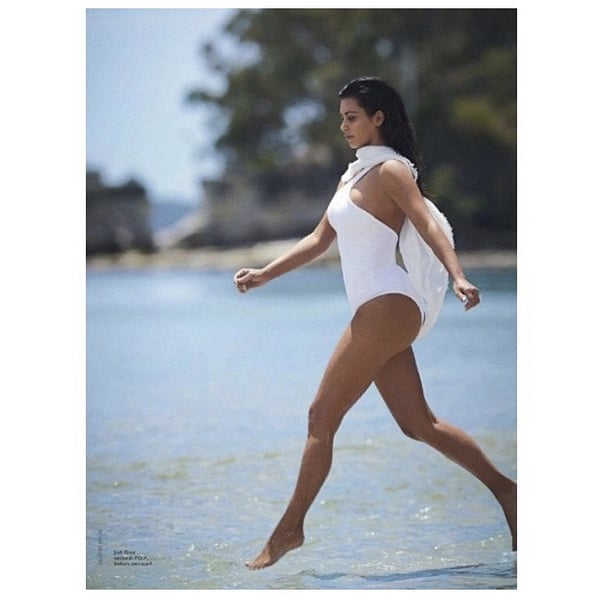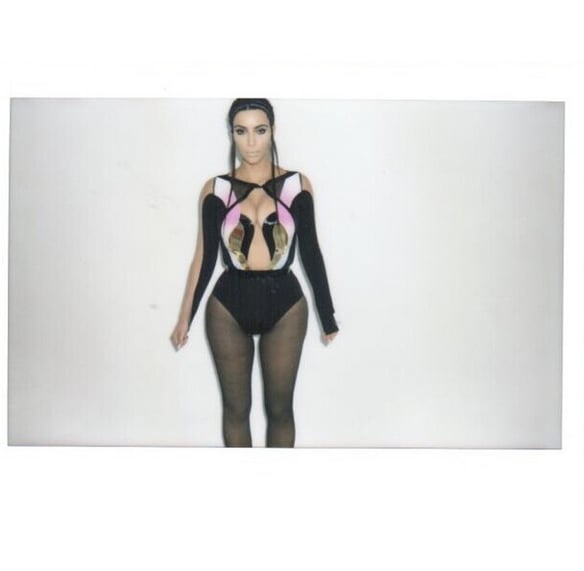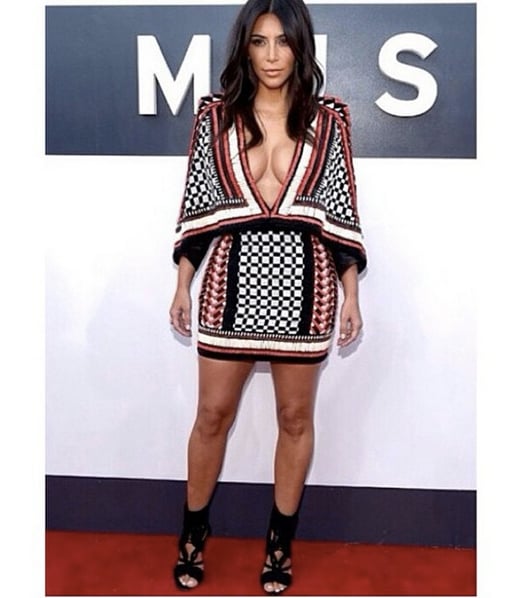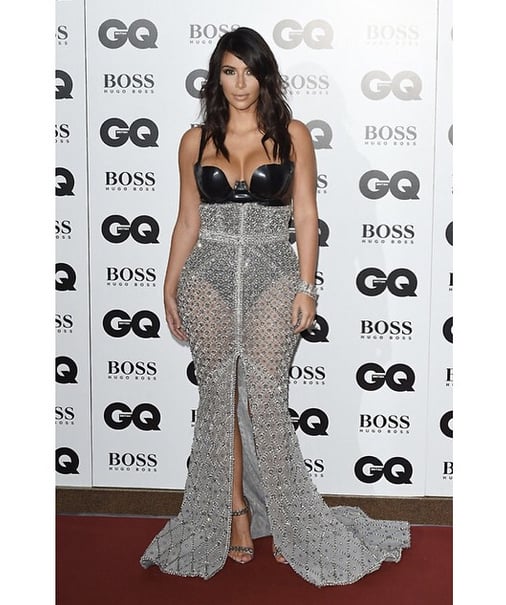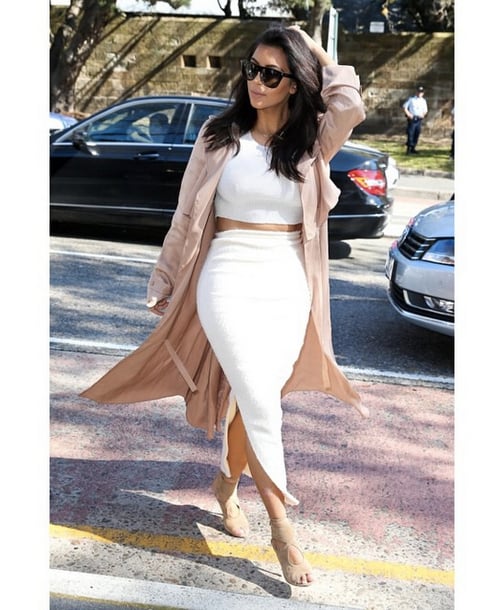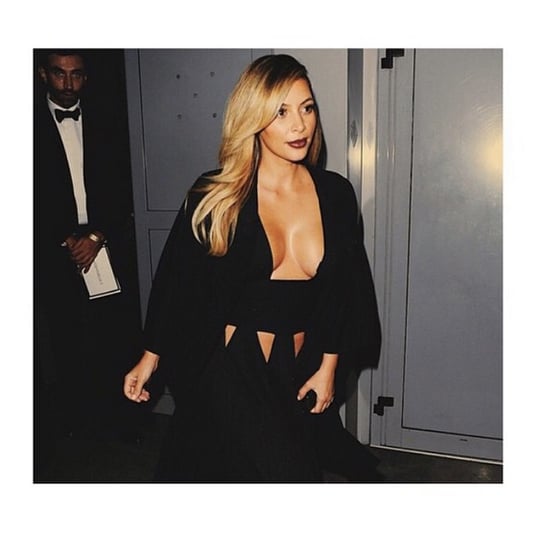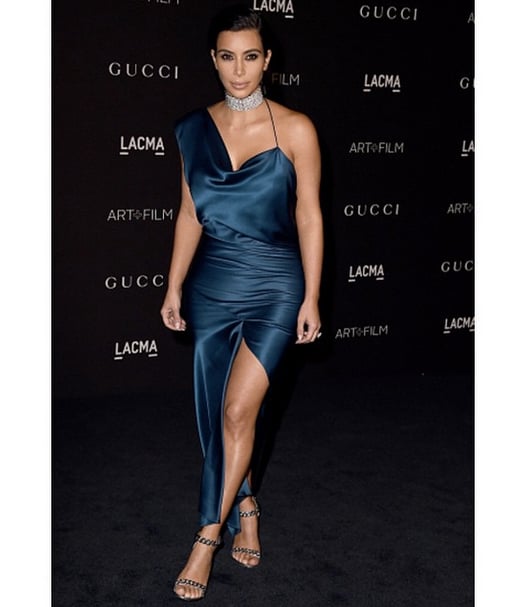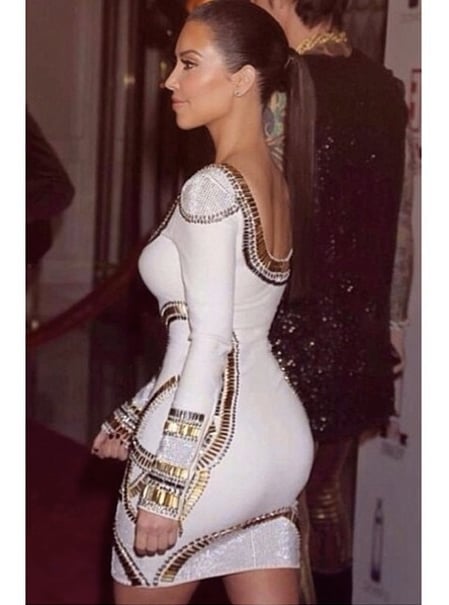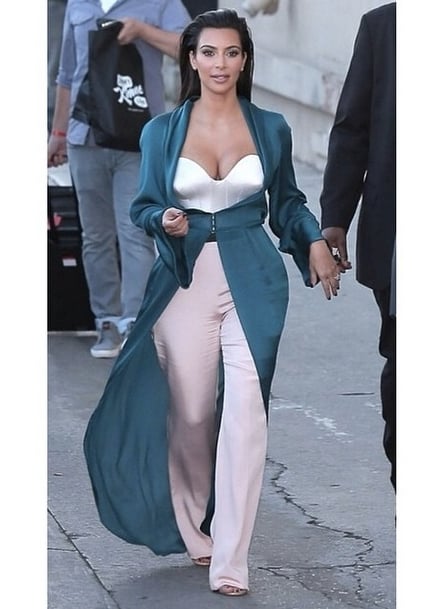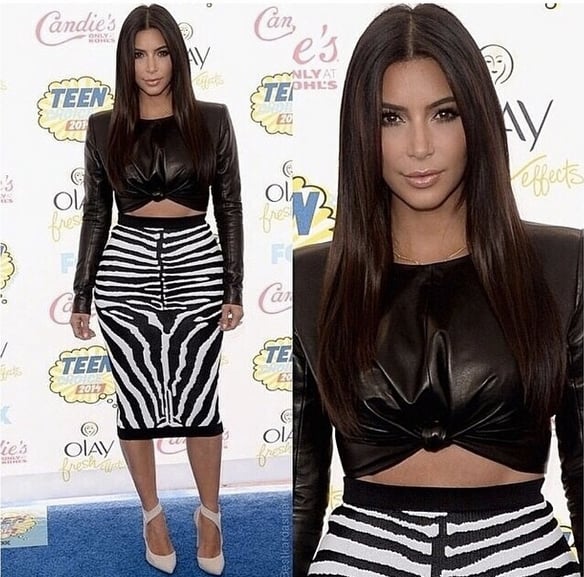 First, apply a not-too-thick layer of your foundation. Next draw lines of the darker shade to the hollows of your cheekbones, and either side of your nose. You can also apply around your hairline and or jawline if those are areas you also want to define. Blend with a beauty blender or your fingertips.
Now you're onto highlighting. Apply the lighter shade under your eyes and along the top of your cheekbones towards the edge of your face, along the bridge of your nose and also to your cupid's bow. Blend again.
Izzy says it's also a good idea to top with a translucent powder to set your cream foundation.
Winged eyeliner.
Some people worry that they won't be able to get the winged eyeliner perfect and so don't bother giving it a go, but Jess says go for it.
"This is my favourite going out makeup look. Make the wing as short or long or thick or thin as you want," she says, adding, "You'll want to try to make the other eye look as similar as possible, but going back to fix up the first eye is also an option."
Using a liquid liner (Jess likes Maybelline Master Precise Liquid Eyeliner in 'Blackest Black') work from your middle lashline in and then out.  When it comes to the wing, you might find it easier to flick out, but most experts recommend working your way in. An easy trick is applying some sticky tape to the outer corner of your eye in the angle you want and using that as a guide.
Finish with lashings and lashings of black mascara, a clean base, with a little bit of blush and either classic red lipstick or a lipgloss in a pinky hue one or two shades darker than your natural lip colour.
Shimmery eyes.
Create bold eyes with the most shimmery, sparkly eyeshadow palette you can find. If you want the bold eyes of makeup bloggers, you need their secret weapon – eye primer, Tessa says, adding that the Nutrimetics Professional Eyeshadow Primer is a great go-to.
"The trick to avoiding heartache is applying your fabulous eye look first and then all your other makeup," Tessa says. "This way if it starts to drop on your cheeks or smudges you can wipe away using a cotton bud or pad dipped in micellar water and continue."
Makeup blogger Lauren Curtis creates the fabulous look below. Post continues… 
And that's it! Seven fabulous makeup looks for a girl's night out.
Now all you need to do is get the girls to set the date.