Just over a week ago, the undisputed villain of the My Kitchen Rules Josh Meeuwissen called one of his fellow contestants a slut on air.
It was a jaw-dropping moment of television which elicited a collective "ugh, why?" from women watching Australia-wide — and caused the undisputed heroine of Gogglebox, Anastasia, to drop the f-bomb on the show's finale this evening.
"If he called me slut, that food would be on his f*cking head," the Melbourne woman declared, summing up with one sentence what we were all thinking, and what neither of the show's judges had the balls to say.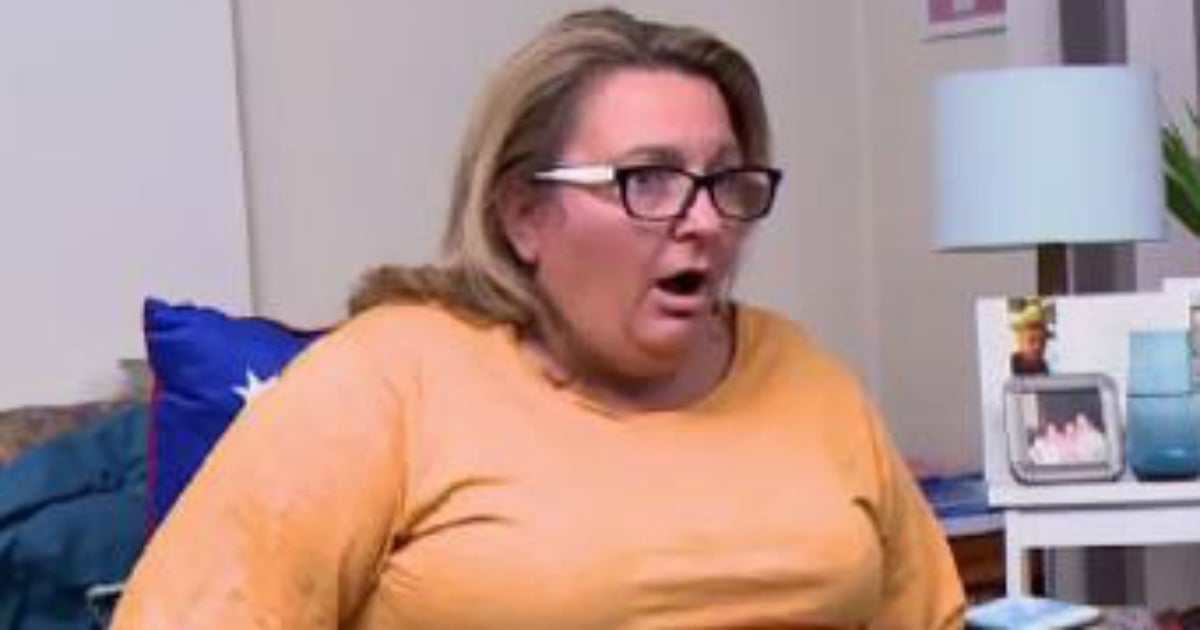 "That is one word that you can't, you just can't joke with," Angie told her housemate Evie.
"He's just called her a slut, on a COOKING SHOW,  and so far everyone's just looked," said Lee. "I've lost all interest in what the food is."
And we were off! Gogglebox, aka the TV show where Aussie families watch TV shows aka the best TV show since A Country Practice, was away one last time, taking us deep into Australian living rooms—and psyches.
Here were our other favourite moments.
The hipsters ragged on hipsters.
Best mates Adam and Symon had a dig at SBS's The Feed, calling it news "for hipsters".
Wayne vowed to go into politics.
Everyone got excited about David Attenborough's Planet Earth, obviously.
Lee told her hubby Keith to shut up so she could hear, Patrick praised the documentarian for his contribution to humanity, while Wayne promised up his own.
"We're on the brink. We're on the tipping point, the cusp of no return," he said, announcing his upcoming pitch for office.
Lee mounted a passionate defence of yellow Zooper Doopers.
Okay, so it wasn't that passionate, but she did ask for one which is a pretty bold choice.
"Make sure you cut the top off," she instructed. "With the scissors, not the knife."
Lee knows the pain of a Zooper Dooper edge to the corner of the mouth.
Everyone ragged on Anthony from Married At First Sight.
Nobody likes Anthony, it seems.
In fact, Faye promised to have a word with him next time she saw him at the races.
"When was the last time you went to the races in New South Wales?" Anastasia asked.
Meanwhile, Symon lamented having to watch the MAFS gang relive their MAFS 'journeys' for the bazillionth time.
"This is just them watching TV. Watching people watch TV is boring," he said with only a hint of irony.
Listen: Isabelle from Gogglebox on the reality of being a goggleboxer. (Post continues after audio.)
A late-night talk show was pitched.
The gang were so keen on the Graham Norton Show — not to mention his guests known (on screen) serial killer/sex pest Jamie Dornan, Keanu Reeves and Whoopi Goldberg — they pitched their own hosted by "That Hobbit Guy", Burt Newton or maybe Rove.
And proved they have absolutely zero knack for movie trivia.
Australia discovered Wentworth is BRUTAL.
Like, just hardcore.
The Goggleboxers took a stroll down memory lane.
Watching elderly couples recount their lifelong love affair, the Goggleboxers shared their own mushy memories.
"I remember your dress. You had a blue dress on with tiny white dots and sparkling blue eyes," Patrick told Tracey, tearing up.
Yvie kissed her dog on the head.
"That's almost as nice as us," said Wayne, gazing at his partner Tom. "We met on the dance floor. To Kylie."
And great grandma Emmie anounced she'd been around the block a few times.
"I've had a toy boy," she said.
"You've had many," Kerry corrected.
It was right in the feels as always, basically.
And to bring us home, some ballroom dancing boys had the piss taken out of their fake tans ("these kids they look like mini-Trumps"), before everyone teared up watching ET.
Until Season 6, then, Gogglebox.
Oh Luke, we all are.