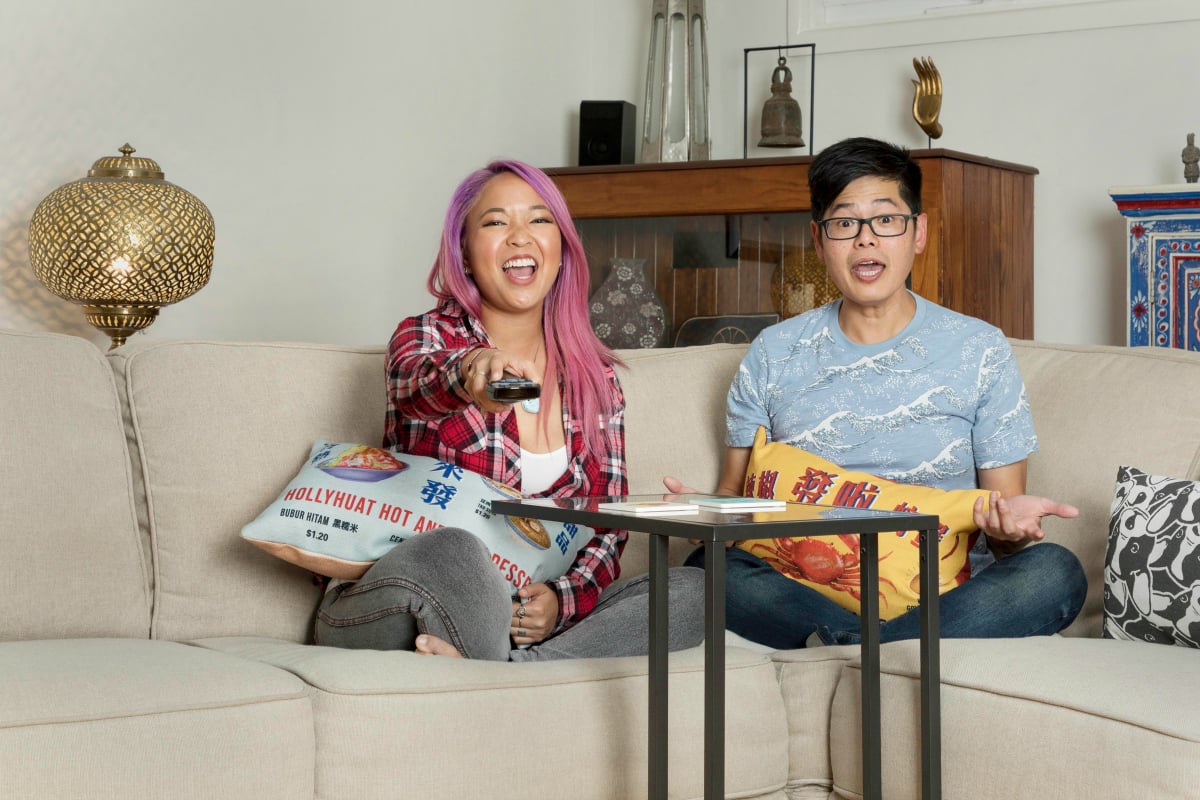 Good news, Australia, your favourite TV show about watching TV shows is back in just two days.
The ninth series of Googlebox Australia will see our favourite armchair critics share their thoughts on the best and worst of 2019's shows.
There will be new faces to meet however, with Foxtel announcing new 2019 Gogglebox cast members: brother and sister Tim and Leanne.
Meet Gogglebox newbies, Leanne & Tim! ???? Find out more about the sister and brother duo from Melbourne here ☞ https://t.co/5MOqDv5xOb #GoggleboxAU pic.twitter.com/bFxFlWvH9G

— #GoggleboxAU (@GoggleboxAU) February 3, 2019
The pair, described as "two peas in a pod", blog together, eat together, drink together and now, critique television together for our viewing pleasure.