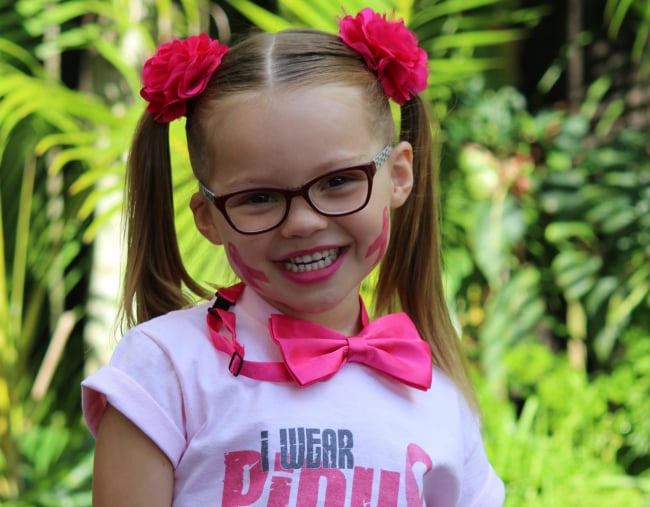 This Saturday, 16 of Roxy Gamlin's friends will join her at her pink-themed birthday party. There will be pink lolly bags, balloons, decorations, games. But unlike most six-year-old's parties, there won't be any presents to open. No wrapping paper to tear, or toy to play with then tossed aside.
Instead of gifts, the Noosa girl has asked that her friends' families donate to the National Breast Cancer Foundation's GoPink fundraiser.
This charitable act has become somewhat of a tradition in the Gamlin household. It started five years ago after baby Roxy had been in and out of hospital with asthma. Having seen the plight of unwell children, her mother made a suggestion to her eldest daughter Kate, then four, that they ask friends to donate to the Starlight Children's Foundation for her birthday.
"It was actually her decision in the end," the 41-year-old told Mamamia. "Kate said, 'I want to help sick kids. I've got lots of toys, and I think we should help the sick kids.'
"We've just done it ever since."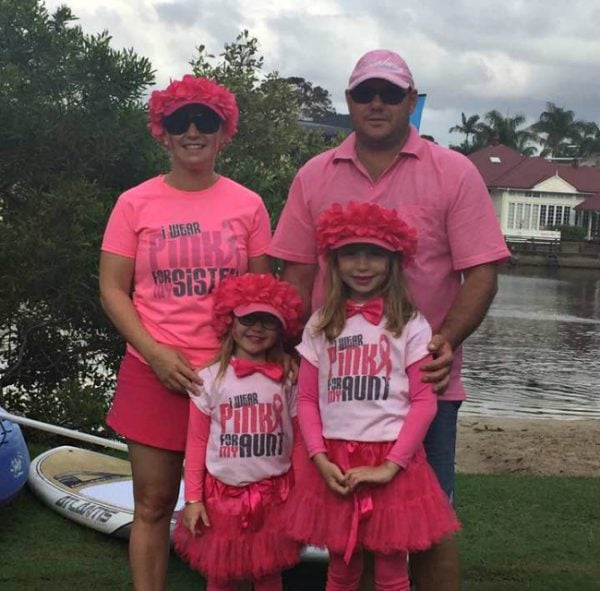 The Gamlins' choice of this year's charity is also close to home. Angela's sister - the girls' aunt - was diagnosed with breast cancer two years ago.
"To try and explain that to four-year-old [is difficult]. We said, 'Aunty Cassie's boobies made her sick and she has to have special medicine, and that medicine will make her hair fall out. But it will grow back."