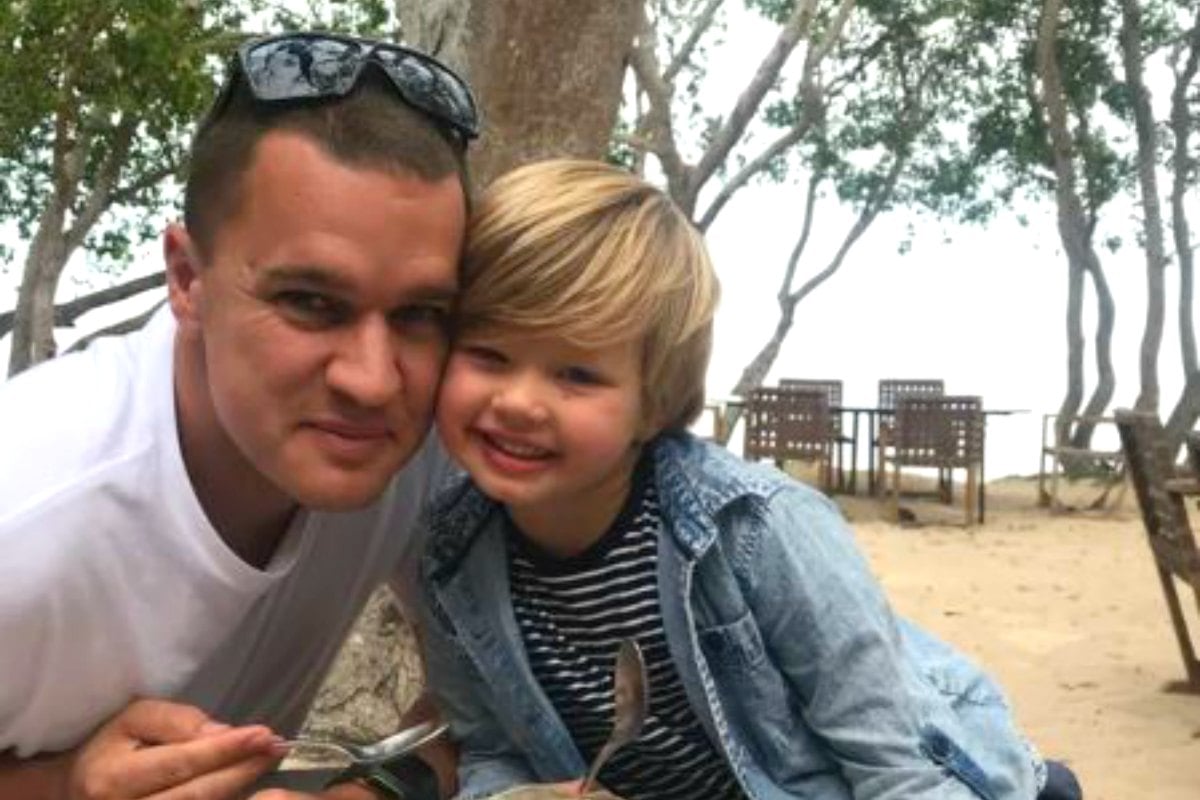 "Dinner is on the table; stop tackling your little brother," I barked for the third time in as many minutes. Bailey, our 4-year-old boy, had stopped listening at daycare and only sporadically listened to us at home.
Gut feel as a dad was that something was wrong at a deeper level. In hindsight, I should have followed that parental gut instinct… Mr Whippy was even ignored as he parked right out front!
During Monday afternoon pickup, a Kindy teacher suggested their favourite little student was simply becoming independent and going through his next child developmental milestone.
Psst: for more real talk on parenting, check out our podcast This Glorious Mess. Post continues below.
"What the f*** does that mean" I whispered under my breath as I smiled, nodded and stared blankly at a kid's painting on the wall. It was a competent family portrait, but each member's chin was connected directly to their chest.
Feeling inferior and a little upset, I panicked. As the teacher stared at me for a response, I blurted out "the neck is crucial to the anatomy, why do kids always miss it?".
That evening I committed myself to literature in the hope of becoming a better parent. "What kind of parent doesn't know about child developmental milestones?" I muttered sheepishly to my wife.
I sat up late reviewing every web forum in existence. If you have a remotely anxious bone in your body, those forums will grab a hold of that bone and inject it with 15 shots of caffeine.
As I wrapped up my due diligence around midnight, some scaremonger persuaded me to follow a series of tests that would certify our lad as a fully-functioning 4-year-old.