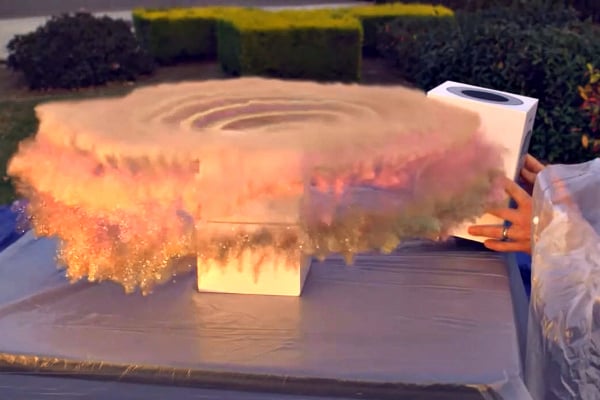 When a thief stole, Mark Rober's Amazon package, he decided to get even.
The Youtube-famous engineer noticed the online retail giant had marked his delivery as 'completed' but with no package to be found, he soon discovered footage of the two assailants who stole his mail.
However, taking the evidence of the theft in action, the police claimed it "wasn't worth their time to look into," so he spent the next six months designing an intricate contraption that would get him the "vigilante justice" he so craved. He shared the finished result with the internet, in a now viral video which has accumulated 30 million plus views and counting
Coming up with a ingeniously concealed contraption, Rober created a machine that would, upon opening, disperse a pound (453 grams) of the "world's finest glitter," along with multiple potent spritzes of fart spray. His device was conveniently hidden in an Apple HomePod kit with a built-in GPS tracker and a four-phone camera so he could catch the thief red-handed in the act.