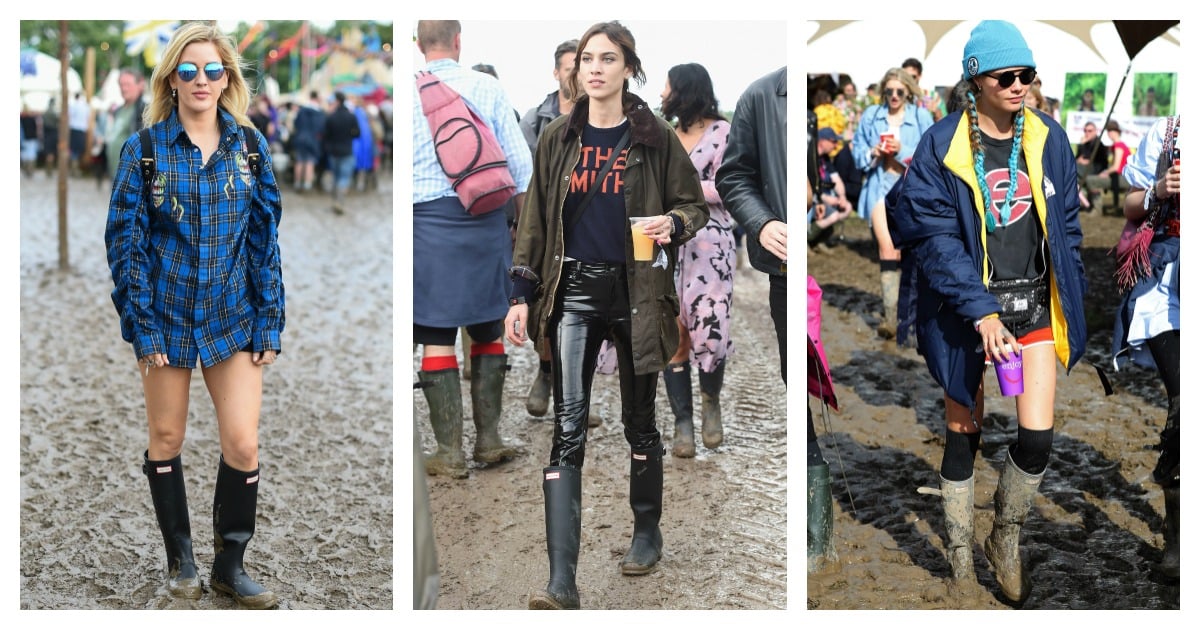 The musical lineup at Glastonbury changes every year, but one thing stays the same: the mud.
Every single year, the five-day music and arts festival, held in Somerset, UK, quickly and inevitably descends into a giant mud pie. This has given rise to the 'gumboot as fashun statement' movement, thanks in no small part to Glasto devotees like Kate Moss.
This year's event was no different, with everyone from Alexa Chung to Cara Delevingne working a pair of mud-splattered wellies into their ~festival style~.
It seems there's no limit to what the humble gumboot can be worn with — dainty floral dresses, skirts, shorts, fishnet stockings jumpsuits, construction jackets (more on that in a moment), you name it. Here are some of the combos we've spotted:
Alexa Chung
The Brit model and TV presented managed to jam two different varieties of Hunter gumboot into her Glastonbury bag.
She teamed her high-rise pair with shiny, leather-look (or possibly real leather) pants and an anorak, and wore her shorter pair with that other festival pre-requisite: high-waisted denim cut-offs.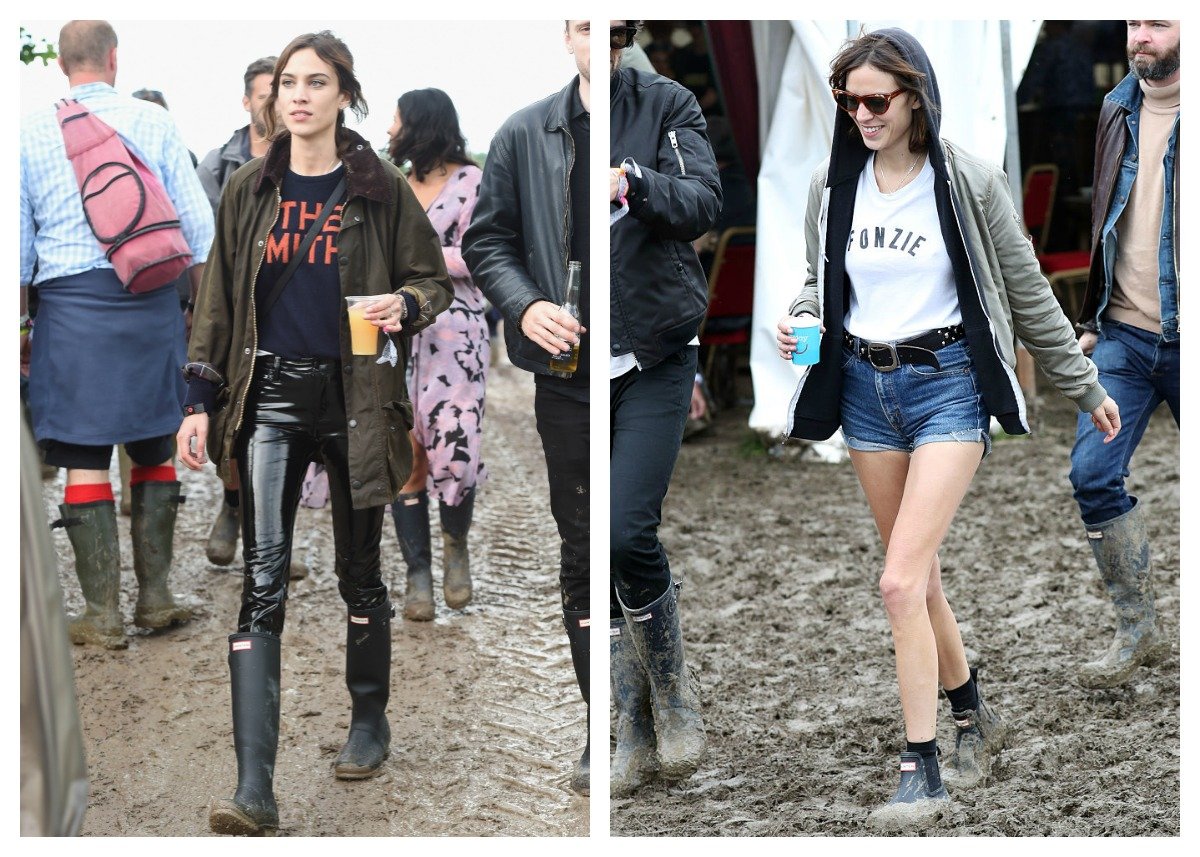 Images: Getty
Watch: Mamamia podcast star Monique Bowley ruthlessly critiques this year's Oscars fashion. (Post continues after video.)
Cara Delevingne
Never one to play the wallflower, the Paper Towns star rocked up to the festival with blue-dipped plaits and some accessories that takes us back to our childhoods — a bumbag (for hands-free festival fun) and a bucket hat (no hat, no play, remember).
As for the neon orange parkas Delevingne and fellow model Suki Waterhouse were photographed wearing... well, perhaps they were responsible for crowd control? Or directing air traffic?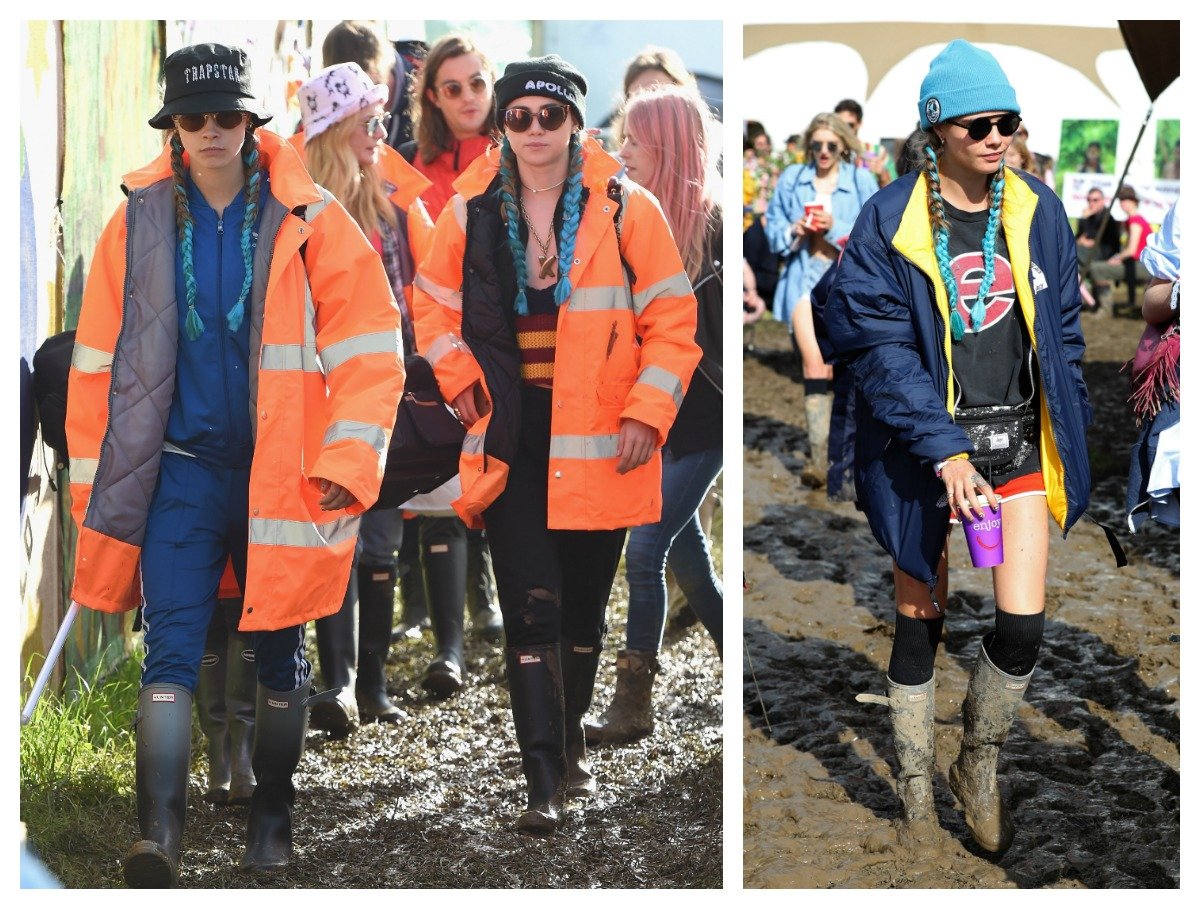 Image: Getty
Ellie Goulding
In an impressive display of sunglass lens-to-outfit colour coordination, Goulding kept things simple with a flanno, wellies and what looks to be a backpack.
However, things got a little more sparkly (and a lot less muddy) when she took to the stage in a black sequinned top, leather shorts and Doc Martens.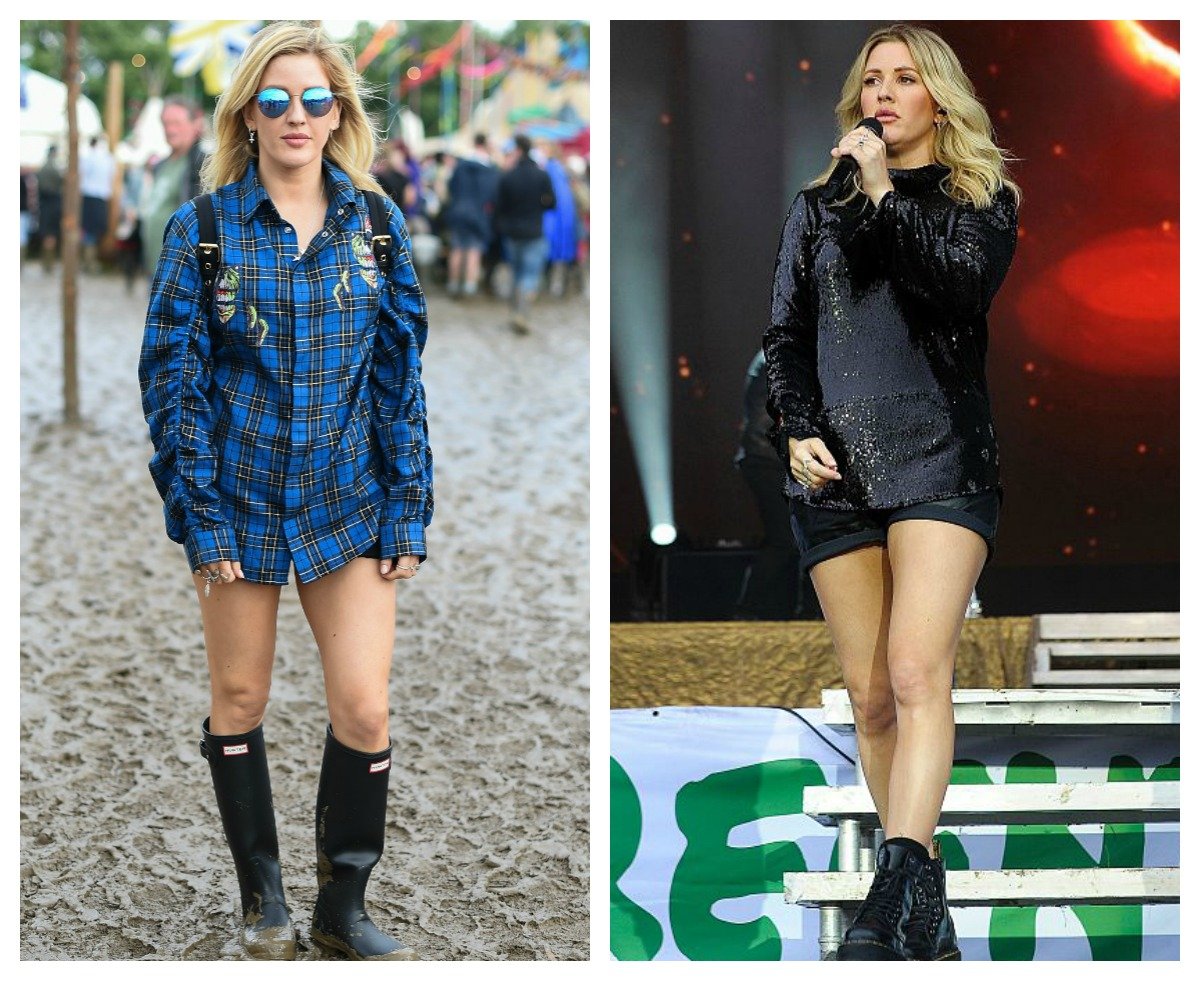 Images: Getty
Poppy Delevingne
While her Glasto outfits weren't quite as out-there as her sister Cara's, Poppy Delevingne gave us some serious jacket envy. We're loving the bird detailing on the bomber (left), and thinking the wool-lined design would be a worthy purchase this winter.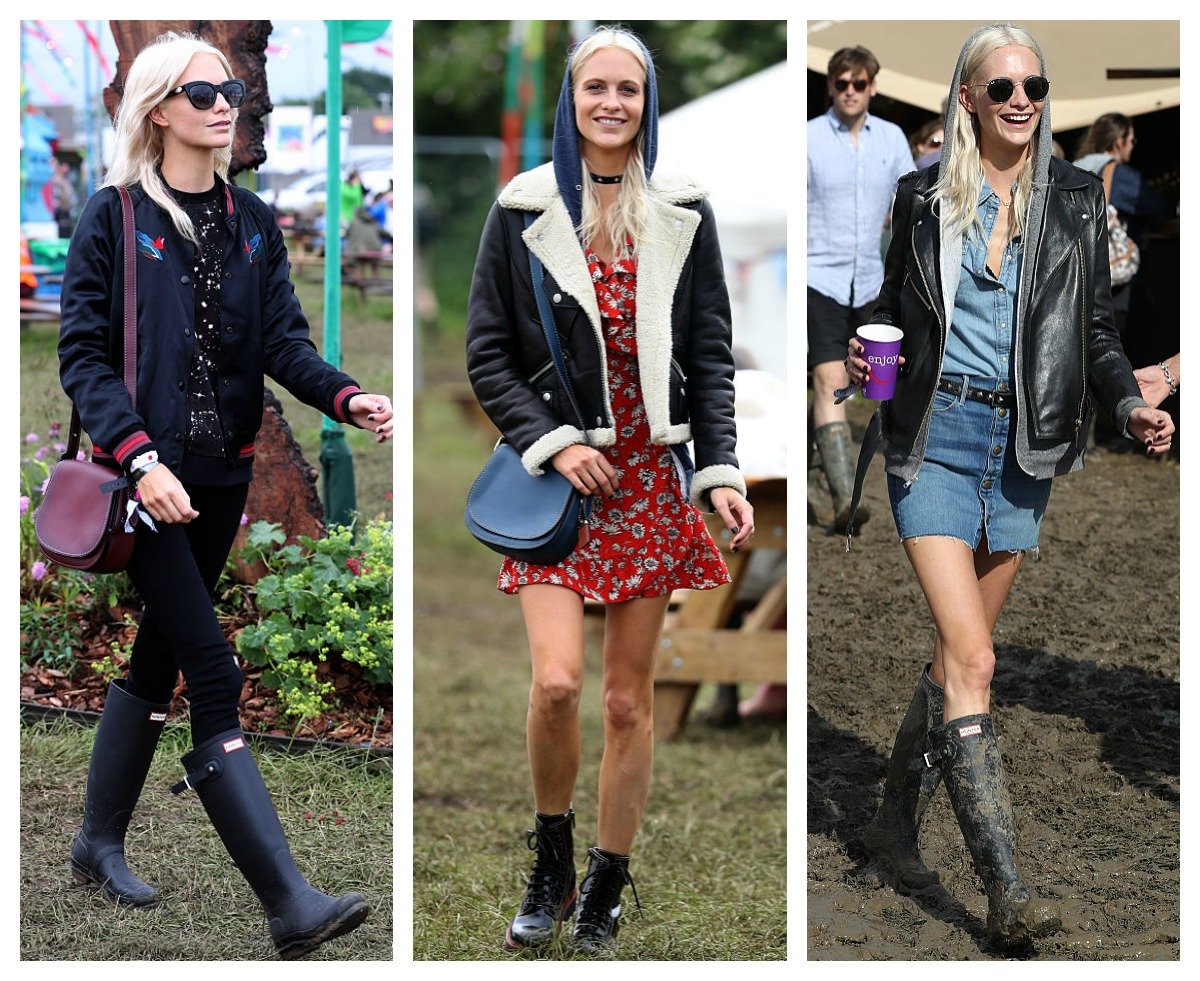 Images: Getty
Click through our gallery below to see more Glasto goodness.
Featured images: Getty
Stars at Glastonbury 2016