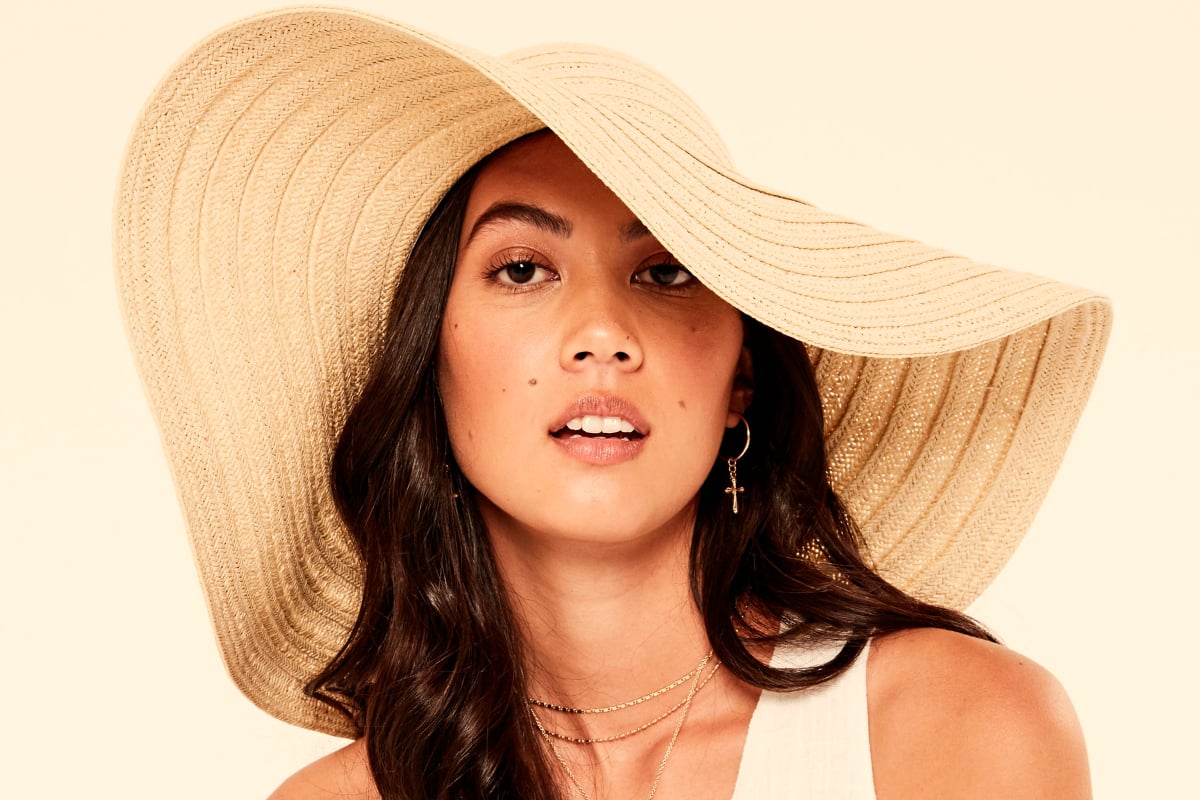 After sunscreen, water and swimmers (well, I guess they're… optional?), a wide brim floppy hat is the most important thing to take to the beach or pool this summer.
We know wearing sunscreen on your face will genuinely save you thousands in skin treatments and products over your lifetime. Whether you prefer a physical or mineral sunscreen like O Cosmedics or Invisible Zinc, or a chemical one like The Cancer Council's or Mecca Cosmetica's To Save Face, you literally have nothing to lose by chucking on a big hat too.
Our faces and often neglected decolletages suffer the brunt of skin damage of the summer months thanks to incidental sun exposure (driving, walking to work, afternoon drinks or Sunday barbecues) and v neck, strappy or sleeveless clothing.
This summer, I'll be wearing this $39.95 Glassons Open Weave Hat because my poor, freckled neck and shoulders have gone through enough.