I am a denim short fiend.
I buy and I wear and I buy and I wear and I buy and I wear.
My entire summer is one giant denim short mixed with different singlets but mainly just one giant denim short.
However, I have come to the point where many of my shorts aren't quite… appropriate for office wear. Not that our office has many rules but, well, there's a line, and I'm quite sure my teeny-tiny shorts often flirt too close to its fringes.
Alas, this year, I decided to be a responsible employee. I would buy shorts that did not expose the bottom of my arse, and I would make sure they weren't ugly to boot. What a challenge.
Oh, and also? I'm impulsive. The minute I decide I want something I really truly want it and like a dog at a bone no one will stop me before I get it. Which is convenient when you're wedged neatly between your last pay day and your next pay day.
When you have too much month at the end of your money etc etc etc.
I had a specific idea and no money, which is how every good story starts.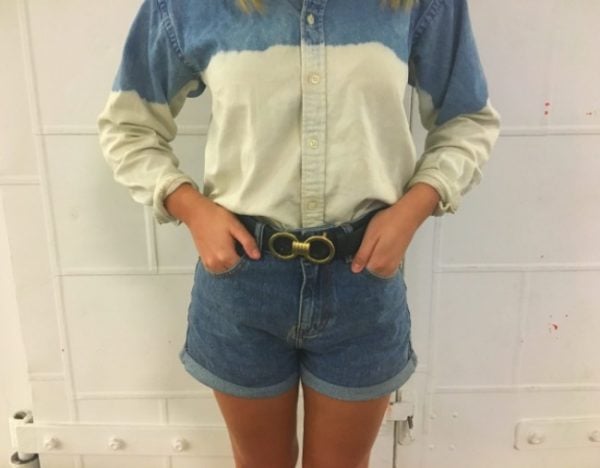 And so, when I walked past Glassons - a store I am sure I don't quite fit in the demographic of - I found myself floored by the fact the shorts I had been looking for were right in front of me.
There were the most perfectly cut denim shorts that sit at an appropriately high level on my waist and were long enough in length for me to feel comfortable wearing to work. The Glassons Boyfriend short, they are called.
And they cost bloody $30.
$30.
They're also up there with the comfiest I've ever, ever owned.
That's all I have to say. Run and get your own.
Listen: Activewear is dead. Long live denim.