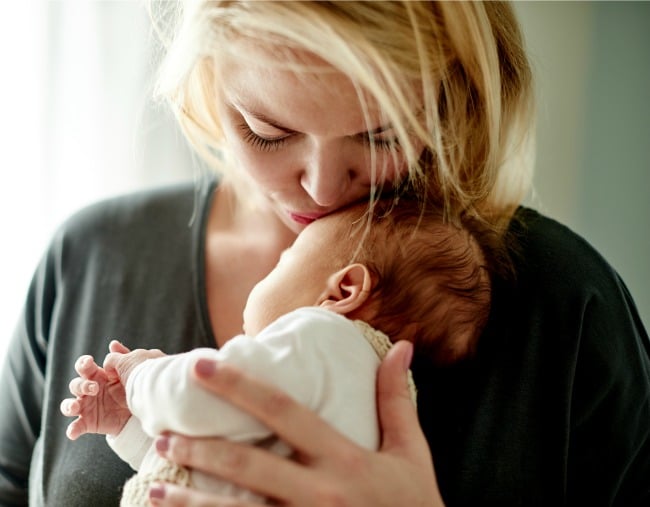 Drinking water is something we all do everyday. But what are the rules around giving a newborn water? You might be surprised to hear that not only do you not need to offer your baby water but it can be unsafe.
For all babies under six-months-old, giving water can dilute the sodium in the baby's bloodstream to the point where a potentially life threatening condition known as "oral water intoxication" develops. This can lead to symptoms like low body temperature, bloating and seizures.
Giving water to newborns can further impact your baby's weight gain and your milk supply. If you have a newborn, giving water fills your baby's tummy which means they will drink less milk and potentially lose weight. It can also have a negative impact on establishing your milk supply.
In the early weeks after giving birth, you need to feed your baby often to calibrate your milk making potential – if you can get your supply up now, while your post birth hormones are influencing milk production (along with emptying your breasts), you will have a better long term supply and an easier time when these hormones are no longer supporting your milk production to the same extent.