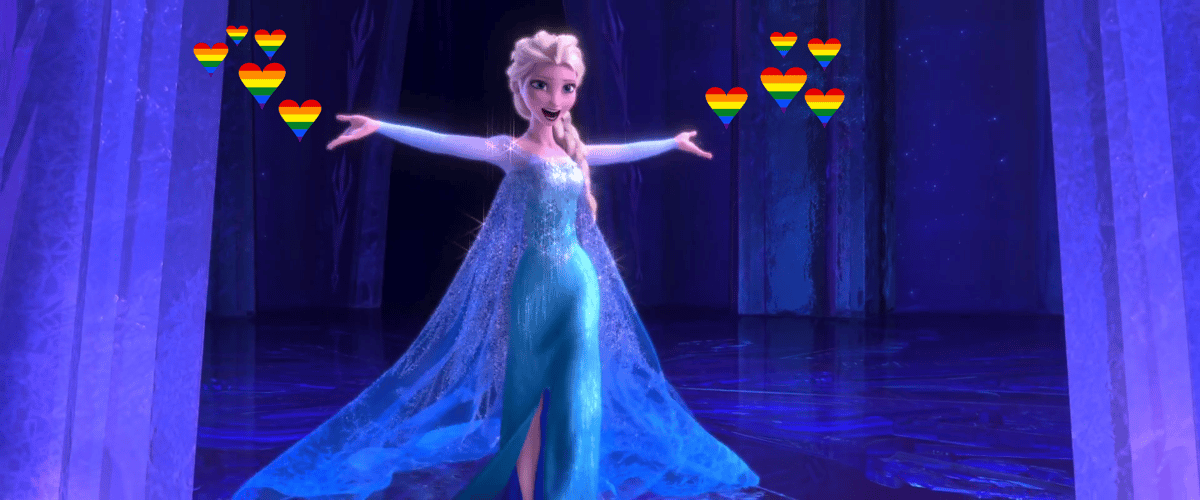 Dear Disney,
(As in, the company of Disney. Not Mr Disney. Though if you can read this from heaven, Walt, it's relevant to you, too.)
Let's chat.
I'm a good wing-woman. Ask any of my friends. I've taken their phones to reply flirty messages when they didn't have the nerve or the game. I've accidentally bumped them into cute strangers in nightclubs. I've provided everything from pick-up lines to protection.
And now, I need to wing-woman the hottest cartoon-snow-Queen on the single scene. My freezy friend, Elsa.
You may know Elsa from such hits as Frozen and Every Young Girl At Every Costume Party And Sometimes Just At The Supermarket For The Last Three Years.  Of course you know her. You created her, Disney. You gave her the worlds' catchiest song ever, to the point it has driven every parent totally motherfreezing insane.
Now, you owe her.
Because of you, Elsa spent years in icy isolation. Literally. Ice everywhere, and no lovin' in sight. So, Disney, now that you are reportedly in the final stages of working the script for Frozen 2, you should think about giving Elsa a loverrrrr.
And not just any ol' prince. Give Elsa a girlfriend.
If you've been online today, Disney, you'll see I'm not the only one supporting this. Just check out the hashtag of #GiveElsaAGirlfriend and you'll be buried in quality reading material. Even Idina Menzel, THE VOICE OF ELSA, is in on it FFS.
#GiveElsaAGirlfriend Okay... but just imagine... a biracial queer princess couple. DISNEY IM SO DOWN pic.twitter.com/dszRwOdqB0

— savannah☽ (@thelibrawitch) May 1, 2016
Just think about it. I mean, all that business with Elsa in the first film about a 'secret' she had to hide from everyone. Were we just talking about the freezy fingers? Or were we allegorically taking down a narrow-minded, homophobic society? HEY, DISNEY?