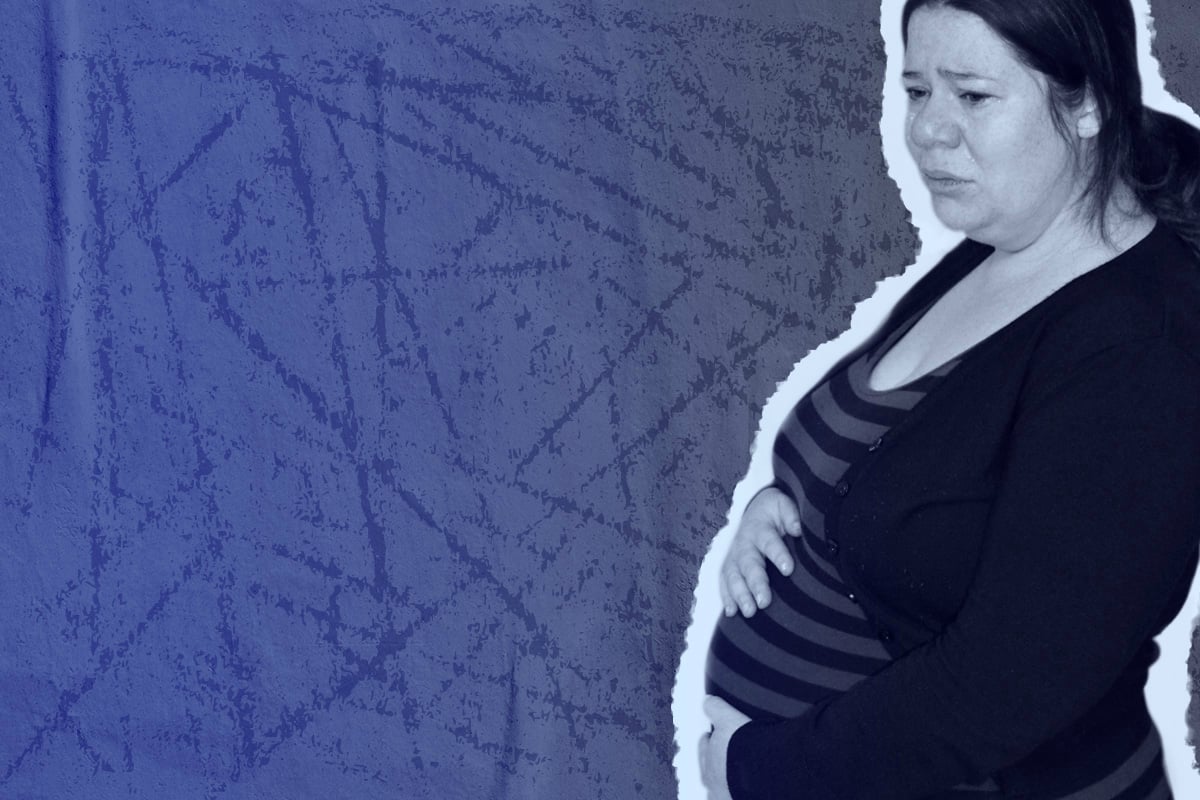 This article contains text and images of stillbirth that could be triggering for some readers.
In June 2015, I lost my son in the 36th week of my pregnancy. It had been a rough pregnancy from the beginning, I suffered from Hyperemesis Gravidarum (severe morning sickness) and spent the beginning of the pregnancy in and out of ED for dehydration and excessive vomiting. The nausea and the vomiting hung around, I never got the pregnancy glow or got to feel all the excitement I thought I would have as a first-time mum.
"It will all be worth it at the end," my co-workers used to say as I would sit outside my classroom trying not to vomit. I worked at a school where about six of my co-workers were pregnant, not sick and seemed to sail through while I wished I could curl up into a ball and die half the time. While they laughed and glowed and joked about their babies, I couldn't shake the feeling that things just weren't right.
"You don't seem to be that big," my mum would say as the pregnancy progressed.
"Are you sure he's growing alright?" I would ask the midwives at my check-ups. "Is he growing ok?"
They would pull out their measuring tapes and take the fundus measurement.
"Yes, he's fine."
I expressed concerns about how sick I had been and wondered if it had affected the baby and with a wave of the hand I was dismissed.
"Are you feeling baby movements?" they would ask.
"Usually only at night," I would reply.
The pregnancy continued. I baked blue gender reveal cupcakes. I went to my appointments. I went to friends' baby showers, I celebrated the arrival of little ones. Soon it was my turn and my friends threw me a baby shower on a Saturday with baby cupcakes and blue lollies and decorations. I was sent home with bags of new baby gifts and cards saying "Congratulations!" and "Welcome new baby boy!"
One of my friends had bought me a car window sticker saying, "Little Prince of Board". Maybe things really were going to work out fine, maybe this would all be worth it, and I would have this perfect little baby and a magical time. Our dining room table was full of gifts, the baby's room freshly painted and set up with the change table and cot. Boy nappies stacked on top of the chest of drawers, a new sheepskin for the baby to lie on.
The on the Monday night a few days later, I felt him move around violently, like he had completely turned himself around.
"Wow, that was huge!" I said to my husband. And then, there was nothing. It was late and went to bed. Pete put his hand on my stomach to feel him move which was a nightly ritual. Nothing.