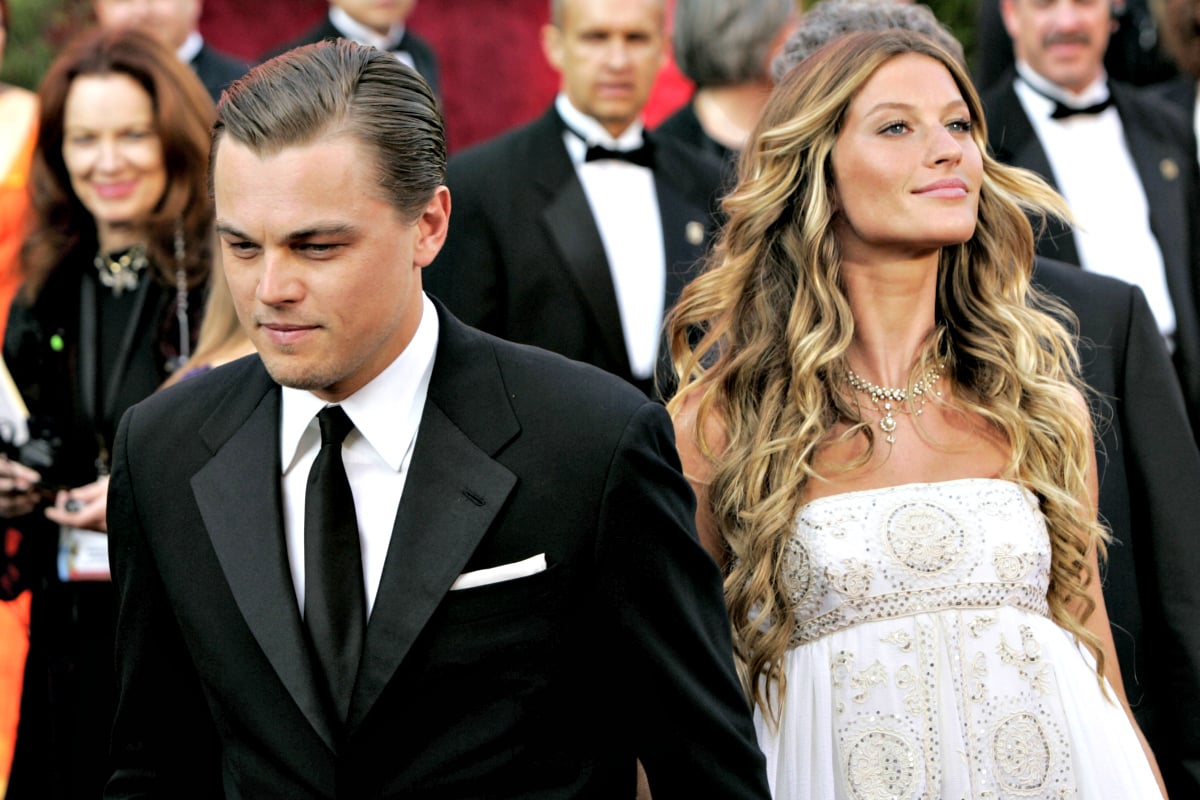 1. Gisele Bundchen has spoken for the first time about why her and Leonardo DiCaprio really broke up.
When Leonardo DiCaprio and Gisele Bundchen walked the red carpet together at the Academy Awards in 2005, no one could keep their eyes off the really, really, ridiculously good looking couple.
Him, an Oscar-winning actor with a habit of dating models. Her, a successful Victoria's Secret supermodel.
But when they broke up shortly after, the A-list couple who dated for five years were quiet about the reason behind their split.
Almost 14 years later, Bundchen, who is now married to NFL player Tom Brady, has spoken about her breakup with DiCaprio, now 44.
"Was I alone in wanting to do some serious soul-searching while he stayed the same? In the end, unfortunately, the answer was yes," the 38-year-old told PORTER Magazine.
The mum-of-two also said she used smoking, drinking and work to cope with the end of her long-term relationship.
"No longer numbing myself… I was becoming more and more aware of things that I'd chosen not to look at."
2. All the pictures from Stormi's first birthday.

One year ago Kylie Jenner revealed that she had given birth to her daughter, Stormi Webster, after months of speculation. And since then we have all been treated to utterly adorable pictures of Stormi, with mini designer handbags and all.
To mark the occasion of Stormi's first birthday, the makeup mogul shared some sweet photos of her daughter.
"How did I get so lucky to have such a sweet, smart, happy baby," the 21-year-old began her Instagram caption. "I just couldn't have dreamt you up, storm. I wish you could stay this little forever and I could protect that contagious smile and laugh of yours."
She continues: "I know you won't remember much about the first year of your life but i pray that you'll never forget to keep sharing your joy and laughter with the world. my love grows for you a thousand miles a minute. Every day with you is the best day of my life.
"Happy birthday to my angel on earth."