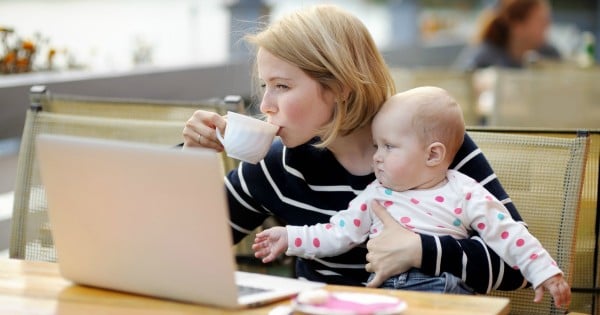 A letter to my daughter, Elsie:
Welcome to the world!
At less than a few months old, you are already demonstrating your unique qualities and potential. I am excited about the future that you have ahead of you. I really believe you can be anything you want to be and I will do everything I can to help you.
If you will forgive me, I thought I might offer some fatherly advice. (It definitely won't be the last time!)
I really encourage you to try things. I think your mum and I have benefited from always being prepared to give things a go, and tackling all aspects of life with enthusiasm and gusto. Be prepared to give things a crack. It doesn't matter whether you're good or bad – things work out for people who try.
Watch: What's the best advice you ever received from your mother? (Post continues after video.)
Be yourself. Don't let anyone tell you there is a mould that you need to fit – whether based on gender, socioeconomic status, profession, whatever. You have unique qualities and talents. If you are authentic and true to yourself, people will admire and warm to you and you will do well.
Look for role models – personally and professionally. Your mum is a great place to start. She is a strong, smart, sensitive, determined woman, who has taken an unconventional path to seek professional fulfilment, as well as being successful in her personal and family life.
Your mum originally trained in law and science, and worked as a lawyer in a leading law firm and then as an in-house counsel at Lonely Planet Publications. Although your mum was great at her job and held high-profile roles, deep down she wasn't fulfilled.