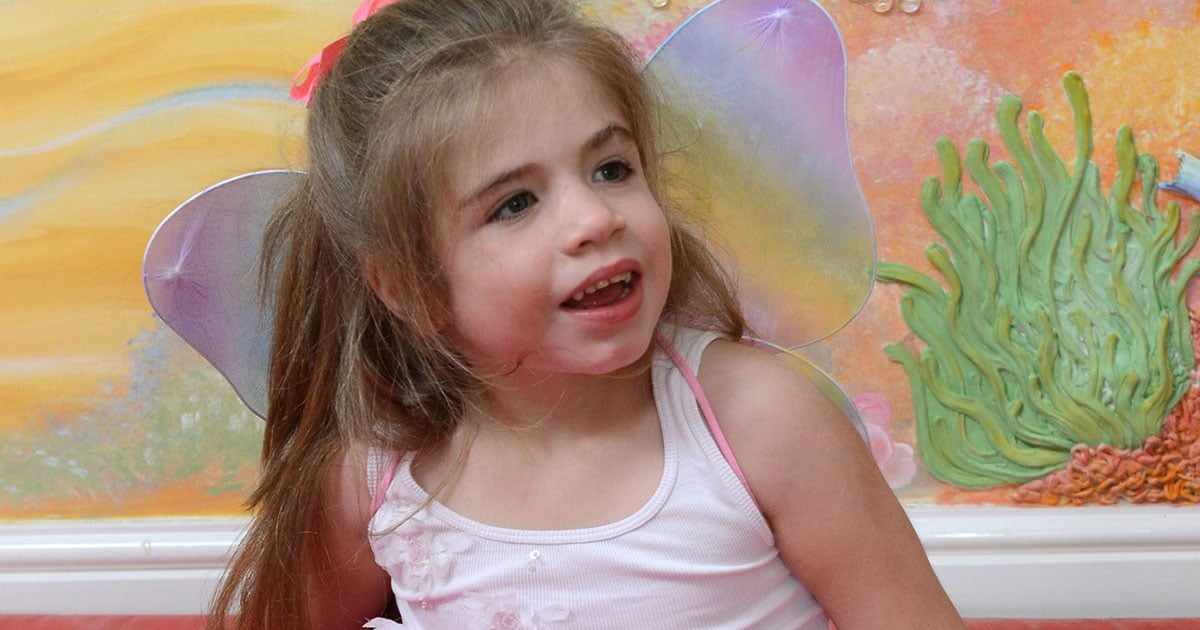 Tillie Mae Mawdsley is just nine years old, and is not expected to live to see her teenage years.
When she was just a toddler, Tillie was diagnosed with a rare genetic condition called Sanfilippo, which causes the progressive breakdown of the central nervous system.
The life-limiting illness means Tillie will lose the ability to walk, talk and eat. The condition is likened to a childhood form of dementia.
"It's memory loss, the disease attacks the brain," Tillie's mum, 36-year-old Michala Mawdsley told The Sun of her daughter's condition.
"It's horrible, it really is like a childhood dementia."
For the last six years, Tillie has been a part of a clinical trial offered to just six children in the UK by an American pharmaceutical company. The enzyme replacement therapy involved Tillie and her family making a 640km round trip from their home in Hertforshire to Manchester Children's Hospital every four weeks.