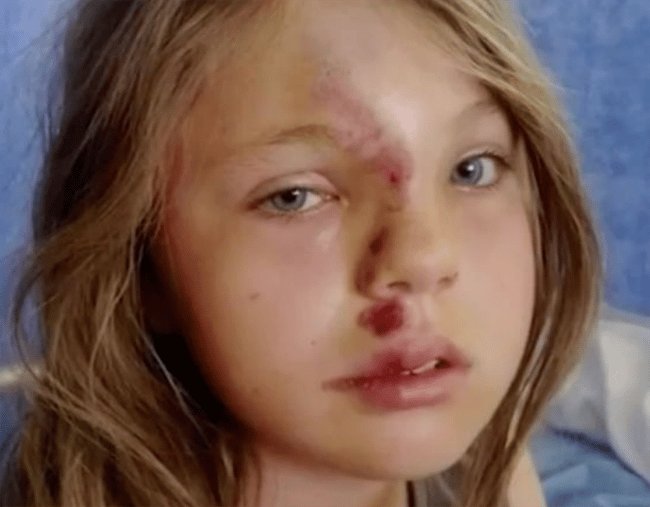 1."How could they keep driving?" Mum's anger after 10-yo daughter was left unconscious in the middle of the road after a hit-and-run.
An Adelaide mum is furious and begging for answers after her 10-year-old daughter was left unconscious on the side of the road, bleeding and bruised, after being hit by a car – the driver nowhere to be seen.
WATCH: A distraught mum is begging for answers after her daughter, 10, was the victim of a hit-and-run, from Seven News.

Alannah Davey, 10, was walking to play in her favourite spot – a park just 20 metres from her home in Mount Barker – when she was hit by a car on Sunday afternoon.
Pedestrians and other drivers stopped to tend to the girl, who was lying alone and unresponsive in the middle of the road.
"I don't know how someone could do that, how could you hit somebody and not stop?" Alannah's mother Lisa Davey told Seven News.
"She was unconscious and they just left."
Three women called an ambulance and waited with the girl. They later told Lisa that a man was at the scene initially and told them Alannah had been "hit by a car", but left before they could ask for any more information.
"They told me there was another guy there when they stopped and he said, 'she's been hit by a car', but then when police and the ambulance rocked up, he was gone," Lisa said.
"We don't know who it was because they were too busy trying to help my daughter."
Lisa was at home doing housework at the time of the accident, unaware of the terror was unfolding outside her home. Now, she's begging for anyone with information – or the person responsible – to come forward.
"Do the right thing," she told Seven News. "Turn yourself in."
After being rushed to the Women's and Children's Hospital, Alannah is now receiving treatment for facial injuries, skull fractures, and a bruised liver.
2. Tributes for 13-year-old with a "beautiful soul" killed when a boat capsized off the NSW South Coast.