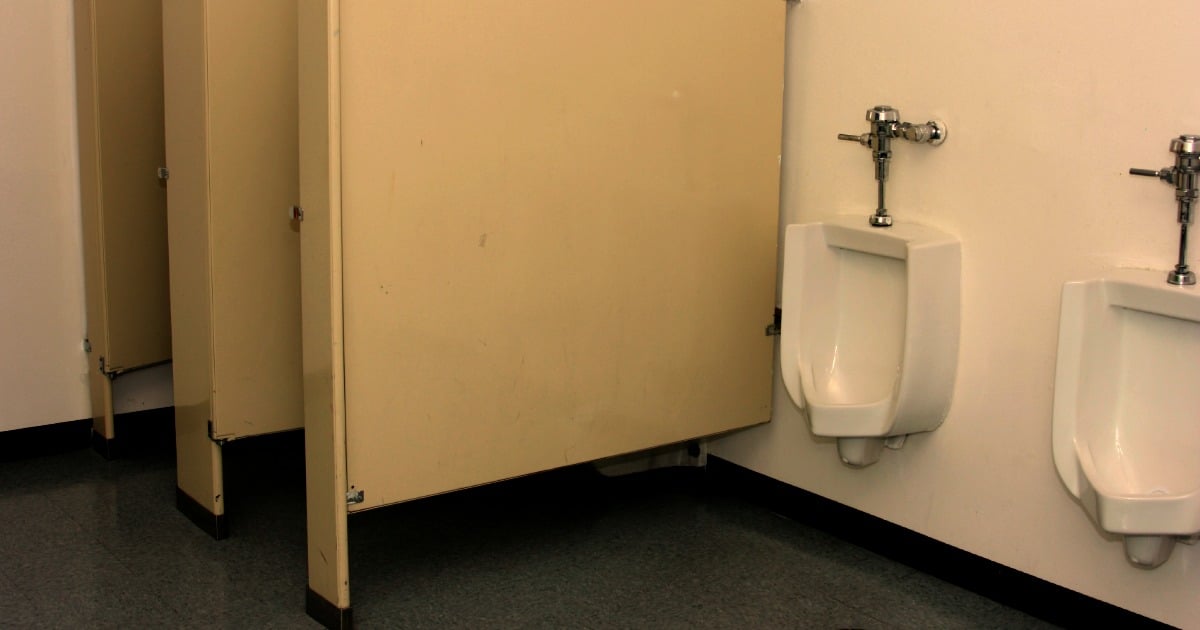 The story of a teenager who had sex with multiple boys in her high school bathroom caused community uproar after pictures and videos of the incident were circulated on social media last month. It soon became a national news story. Then, a global one.
It seemed everyone had something to say about it — parents of students from the school, journalists, the furious Facebook commentariat — and the majority of what was said focused on the girl's behaviour.
Namely, judging her for it.
You can watch the news report below. Post continues after video…
Of course, there were those who labelled the incident 'disturbing', but still, most people didn't bother to consider that at the centre of the furore was a 15-year-old girl who no-one knew anything about.
As it turns out, the girl had only been a student at South Fort Myers High School in Florida for two weeks.
She was also a victim of sex trafficking.
"I had heard a lot about the incident through the news. I heard it, and thought there are some red flags," said Megan Estrem CEO of  Be the Light, an advocacy group for victims of sex slavery who was speaking to NBC 2 on behalf of the girl's mother.
"What's upsetting about this is this behaviour is not uncommon for human trafficking victims … Sex trafficking is a very traumatizing experience."
Megan Estrem explains the truth of the girl's story:
Estrem was first introduced to the girl by her mother after she saved her from a trafficker who held her captive for two years. She was first trafficked at age 13.
She was placed into multiple treatment programs, but none addressed the devastating ramifications of her ongoing sex abuse, because she was a runaway.
"She did get some help, but it wasn't specific for what she needed," Estrem said.
"She was not equipped to make a stable, rational decision in that situation."
According to various reports of the incident, as many as 25 boys were seen coming and going from the boy's toilet in the high school where an unknown number had sex with the girl in a stall.