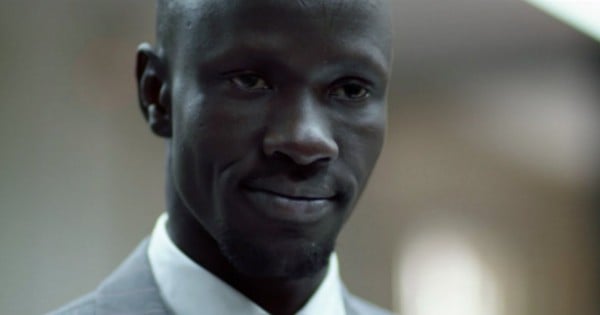 1. A three-year-old girl has died after choking on a Kinder Egg toy.
A French child has reportedly died after choking on a toy found within a Kinder Surprise chocolate egg.
Firefighters were called to the scene in Toulouse by the girl's mother, and managed to resuscitate her successfully before she passed away due to brain damage caused by a lack of oxygen.
An autopsy released on Tuesday confirmed the death was the result of an "airway obstruction".
The toy which obstructed the little girl's airway was described by French police as having wheels.
Ferrero, the owner and manufacturer of Kinder Surprise Eggs, warn parents about the danger the small toys pose to children aged three and below.
While the chocolate eggs are popular throughout Europe, they have attracted controversy elsewhere.
Kinder eggs have been banned in the United States due to a law forbidding concealed toys in food as it could pose a choking hazard.
2. Child refugees on Nauru appear in another heartbreaking video.
Child refugees say they are being held as "hostages" by the Australian government in another emotional video from a Nauru detention camp.
According to The Huffington Post Australia the video was shot on Wednesday, and features approximately 30 children aged between four and 12. It states it has a "message from numbers of refugee's children to Malcolm Turnbull: We are not your hostages for political reasons. "
The group is seated outside on grass as they share their experiences, an off-camera voice explaining some had been in detention for more than 31 months.
The video pleads with the Australian government and citizens to relieve children from alleged abuse and bullying they are subjected to in the Nauruan school system.
At one point in the video, a child says "Please, I'm begging you, help us, get us out of here".
Another says, "We're tired, when we go to school we don't have anything… the teachers always hit us".
The video has been labelled "disturbing" by a spokesperson from the Department of Immigration and Border Protection.
"The Department and its service providers continue to work with the Government of Nauru to provide appropriate support services for transferees and settled refugees in Nauru.
3. Former child soldier reminds Australians to be thankful for having "freedom from fear".