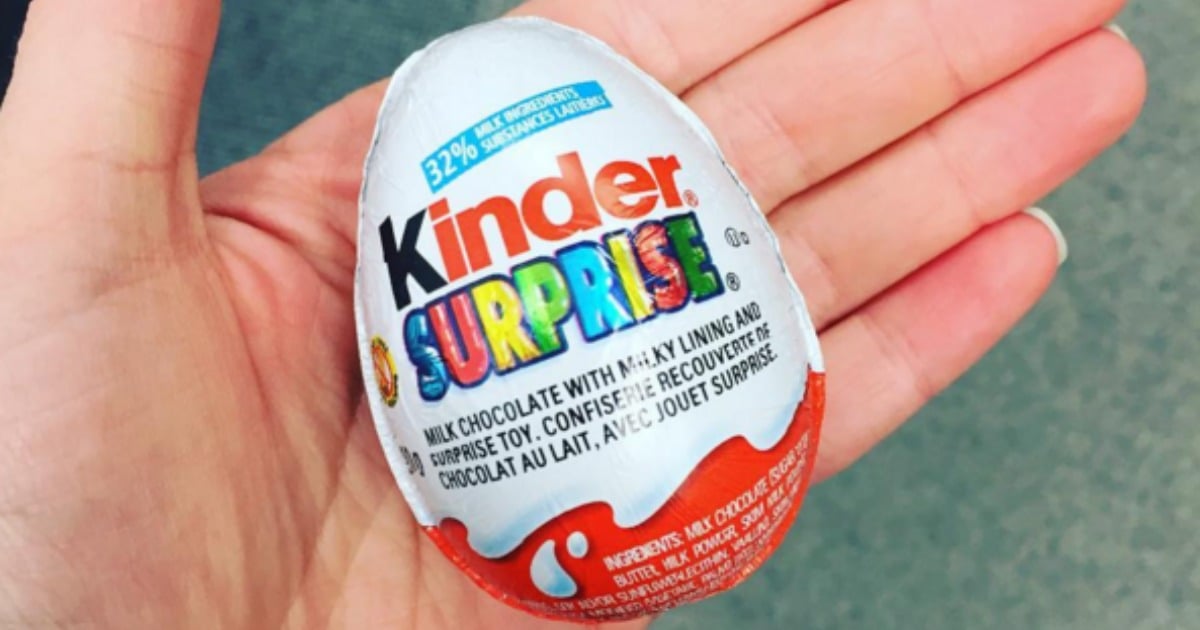 1. A three-year-old girl has died after choking on a Kinder Egg toy.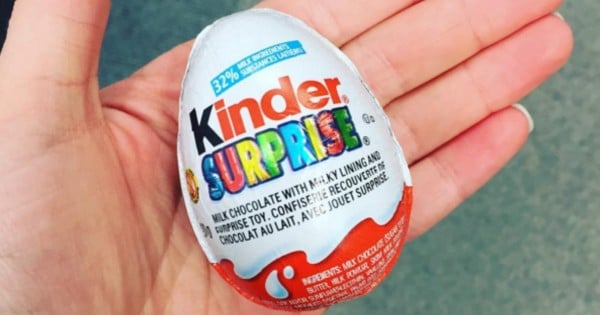 A French child has reportedly died after choking on a toy found within a Kinder Surprise chocolate egg.
Firefighters were called to the scene in Toulouse by the girl's mother, and managed to resuscitate her successfully before she passed away due to brain damage caused by a lack of oxygen.
An autopsy released on Tuesday confirmed the death was the result of an "airway obstruction".
The toy which obstructed the little girl's airway was described by French police as having wheels.
Ferrero, the owner and manufacturer of Kinder Surprise Eggs, warn parents about the danger the small toys pose to children aged three and below.
While the chocolate eggs are popular throughout Europe, they have attracted controversy elsewhere.
Kinder eggs have been banned in the United States due to a law forbidding concealed toys in food as it could pose a choking hazard.
2. Child refugees on Nauru appear in another heartbreaking video.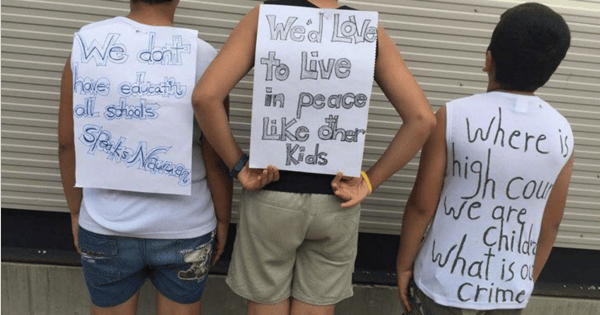 Child refugees say they are being held as "hostages" by the Australian government in another emotional video from a Nauru detention camp.
According to The Huffington Post Australia the video was shot on Wednesday, and features approximately 30 children aged between four and 12. It states it has a "message from numbers of refugee's children to Malcolm Turnbull: We are not your hostages for political reasons. "
The group is seated outside on grass as they share their experiences, an off-camera voice explaining some had been in detention for more than 31 months.
The video pleads with the Australian government and citizens to relieve children from alleged abuse and bullying they are subjected to in the Nauruan school system.
At one point in the video, a child says "Please, I'm begging you, help us, get us out of here".
Another says, "We're tired, when we go to school we don't have anything… the teachers always hit us".
The video has been labelled "disturbing" by a spokesperson from the Department of Immigration and Border Protection.
"The Department and its service providers continue to work with the Government of Nauru to provide appropriate support services for transferees and settled refugees in Nauru.
3. Former child soldier reminds Australians to be thankful for having "freedom from fear".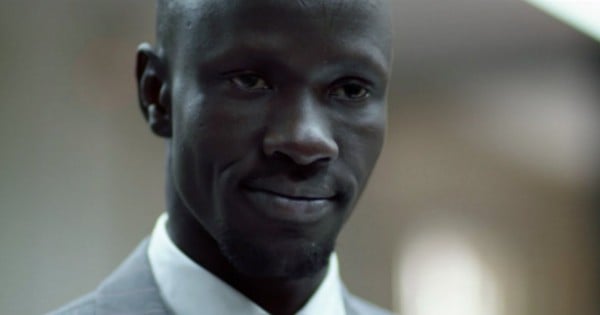 Former South Sudanese child soldier, Deng Thiak Adut, addressed an audience at the NSW Australia Day address yesterday, telling them "To appreciate the value of freedom one must first be denied it."
Being kidnapped from his family's banana farm at just six years of age, Adut was forced to the front line of militant battle for years before being smuggled into an United Nations Compound.
Now a criminal lawyer, Adut has used his inspiring story to comment on national discourse.
"I came to Australia as an illiterate, penniless teenager, traumatised physically and emotionally by war.
"Australia is a nation where most of us, most of the time, seek to give and receive a 'fair go' and 'respect democracy'. It's that 'fair go' that you see in every new Australian success story."
While highlighting current issues facing Australian society, Adut asserted that fear should not inform national decision making.
Watch Adut's story here: (Post continues after video)

"This past few years there have been unexpected fears, the fears that random atrocities such as those that took place in Bali, and more recently in London, Paris and Istanbul will come here. We scarcely notice the frequency of such acts in other places where terror, not freedom from fear, is the norm.
"Fears and doubt are the ideal environment in which to breed misguided obsessions and grand delusions.
"In responding to tragedies in which the lives of victims and perpetrators alike have been snuffed out to serve some demagogue, we must all be careful not to let local opportunists exploit our emotions with simplistic solutions."
You can read Deng Adut's full speech here.
4. CCTV images reveal final moments of man later found dead in Sydney waterway.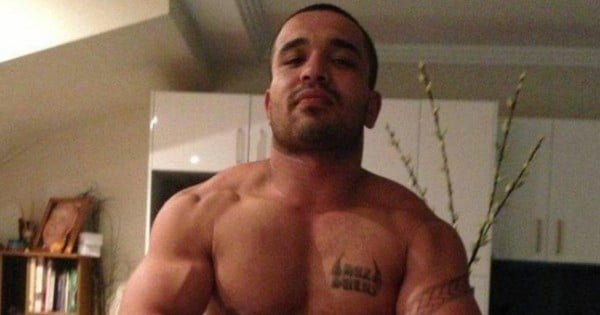 NSW Police have released CCTV images showing a Sydney man's final moments before his body was discovered in a notorious waterway in the city's west.
Jaafar Dawlat, 27, was found by a fisherman on Duck River in Clyde on December 30, and police are yet to determine how he died nearly one month on. Duck river has become notorious in recent history as a body dumping ground, often used by criminal gangs.
After a call-out for information from police, Dawlat was identified by a friend who recognised his tattoos.
The 27-year-old's body had suffered no serious injuries, and he had a clear history of mental health issues.
In the security video, which shows Mr Dawlat's movements around 4.20pm on December 27, he is seen to be near the river wearing dark shorts and a t-shirt.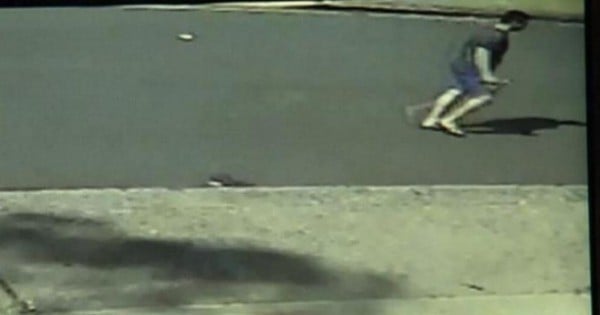 It is believed the video shows his last known moments.
A person of interest in the police's search is the driver of a silver Mitsubishi Lancer, registration BLW33P, who was spotted in the area around the same time.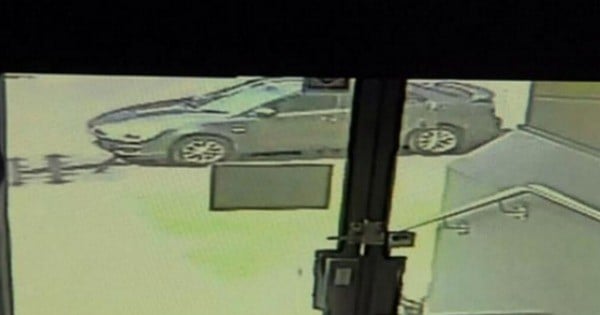 Anyone with information relating to the occupants of the car or Mr Dawlat's death are urged to contact Crime Stoppers on 1800 333 000.
5. Dick Smith issues ultimatum to Bronwyn Bishop.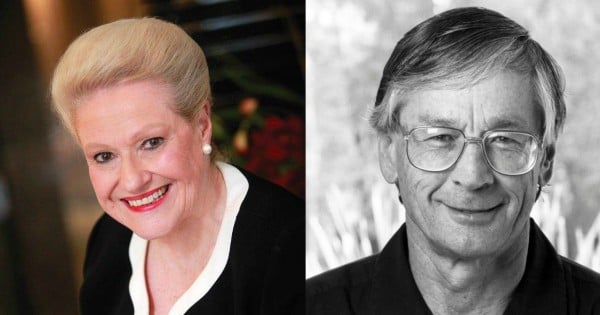 Businessman and philanthropist Dick Smith is fed up with former speaker Bronwyn Bishop and wants her to resign from the Federal Parliament.
Bishop represents the seat of Mackellar on Sydney's North Shore where Smith lives.
He told Fairfax that if Bishop doesn't resign to make way for a younger Liberal candidate he will run against her as an independent.
"It's much more likely if she is preselected that I will stand. If they pick someone younger, I won't," he said.
Bishop, 73, and Smith, 71, were childhood friends.
Bishop is believed to still enjoy the support of local branches, who will ultimately decide who the Liberal Party puts on the ballot.
6. A man has been arrested following a bomb hoax in Brisbane.
Police were called to a Kangaroo Point park in Brisbane's inner south last night after being alerted to a suspicious package in the public toilets.
The area was on lockdown for over an hour as police worked to determine whether or not the items discovered were a dangerous bomb.
It wasn't.
A 28-year-old man from Deception Bay north of Brisbane was arrested over the hoax and charged with two offences related to placing a fake bomb in the toilet block and falsely claiming that there was a bomb.
He will front the Brisbane Magistrates Court today.
A second man was released without charge.
7. Did Vladimir Putin poison a Russian spy?
A British inquiry has concluded that Russian President Vladimir Putin "probably" ordered the murder of defected KGB spy Alexander Litvinenko in London.
Litvinenko died from radioactive poisoning in November 2006. The inquiry determined that he was killed by two Russian agents, Andrei Lugovoi and Dmitry Kovtun who were acting on the orders of the Russian FSB secret service.
The report went so far as to say that the killing was likely personally ordered by the head of the security agency, Nikolai Patrushev, and "also by President Putin".