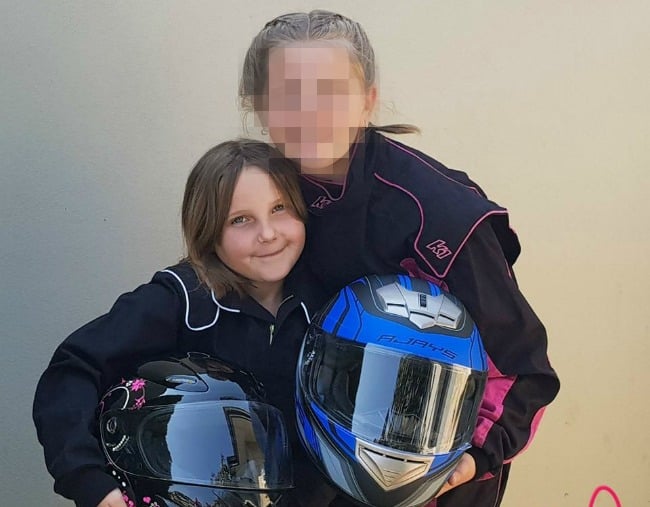 With AAP.
An eight-year-old Perth girl has died in a crash while trying to get her drag racing licence, three days after reaching the minimum age to compete.
Anita Board suffered severe injuries in the crash at Perth Motorplex in Kwinana on Saturday afternoon and was rushed to hospital in a critical condition.
She lost control of her vehicle at the end of her solo run and crashed into a cement barrier.
Anita had just turned eight on Thursday, the minimum age to be allowed to race under Australian National Drag Racing Association rules.
The motorsports-loving Board family, from Aubin Grove, said on their Facebook page that she celebrated her birthday by going go-karting to get more practice before attempting to get her licence.
The page shows Anita with a 210CC purple dragster called "Pony Power" emblazoned with the My Little Pony character Rainbow Dash, while her older sister Zara has a blue-streaked dragster named "Night Fury".
The siblings were among 26 junior entrants for the Goldenstates, an annual dragster event that forms part of the national championship series.
Before Anita's death in Princess Margaret Hospital on Sunday, their father Ian J Board posted a photo of the girls in a car, saying "Our angel setting [out] on what was meant to be day to remember for all the right reasons.
"My heart in a million pieces [at the moment]."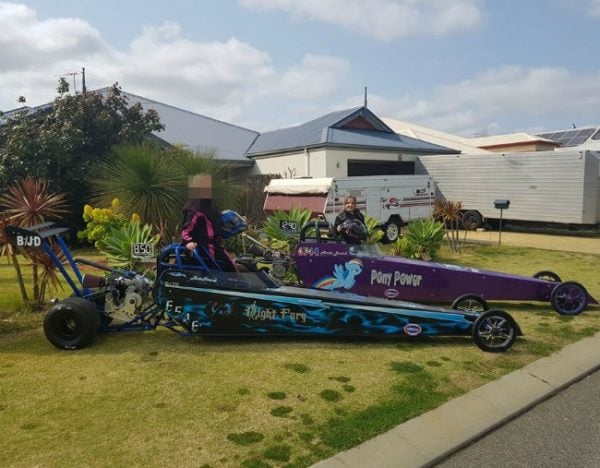 The Australian National Drag Racing Association issues 'Junior Competition Licences' to children aged between eight and 16 years old, providing they have undergone a recent medical examination and obtained the consent of their parent or legal guardian, who must be a Full Member of ANDRA.
While adult competitors reach speeds in excess of 400km/h during a race, competition rules state that drivers aged between eight and 10 must not exceed 96km/h. However, it is understood the top speeds of vehicles driven by beginners are much lower.
In a statement, the Australian National Drag Racing Association said it is "deeply saddened" to learn of Anita Board's death.
"Everyone at the Australian National Drag Racing Association extends its sincere and deepest condolences to Anita's family, friends and the wider drag racing community at this tragic time," the statement read.
The association is assisting Western Australian police with their investigation.
Anyone who witnessed or has vision of the crash is asked to call Police on 131 444 or Crime Stoppers on 1800 333 000.
What women are talking about this week.