Rory and Lorelai are once again set to light up our TV screens when four new episodes of Gilmore Girls drop on Netflix later this month.
With everyone's minds on the much-loved show, it's no wonder fan theories are coming out of the woodwork.
An unusual new proposition speculates that your favourite fast-talkin' comedy series is linked to another iconic TV show: Friends.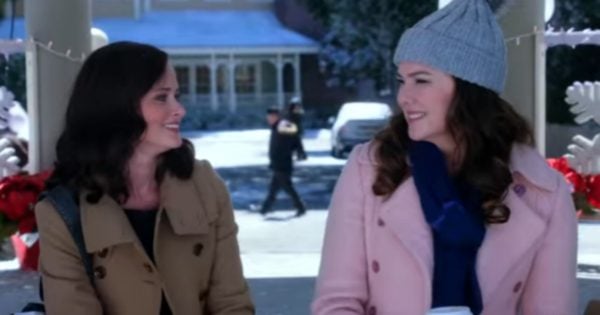 How?
Well, it all comes down to two women: Paris Geller and Rachel Green.
Reddit user NotYourAverageTaunTaun argues that Gilmore Girls' Paris represents what could have been Rachel's life had she chosen to take the Louis Vuitton job in Paris in the Friends finale in 2004, instead of staying in New York to be with Ross Geller.
So, you might be wondering: what's the evidence that Gilmore Girls' scriptwriters drew inspiration from their favourite sitcom?
Well, it's not the fact 'Paris' is the town Rachel was meant to travel to, and 'Gellar' is the surname of the man she chose instead. That's just a weird coincidence; the Gilmore Girls character already existed when the final Friends episode aired.