UPDATE: Gigi Hadid has since removed the photo of her Vogue Italia cover from her Instagram account.
PEOPLE reports the model shared an Instagram story explaining she had no creative control over the image.
"Please understand that my control of a shoot 1. is non existent in terms of creative direction 2. ends completely when I leave set, and anything done to a photo in post is out of my control fully," she wrote.
Gigi Hadid is on the cover of this month's issue of Vogue Italia.
Or that's what we've been told, at least.
We're confused because the woman dressed in a sparkly jumpsuit, sitting on man's lap on the cover of the Italian fashion magazine looks nothing like Gigi.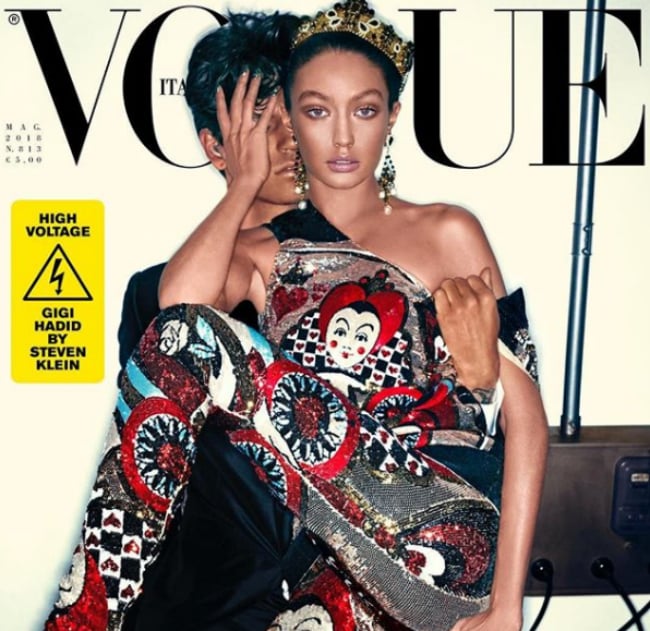 Before we noticed the 23-year-old model's name on the cover, we didn't realise it was her. And even after she shared the image on her Instagram, we weren't totally convinced.