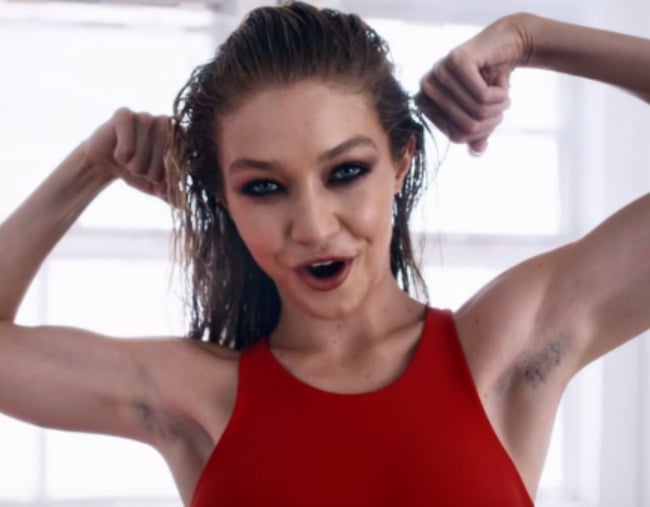 The world has gone crazy over some tufts of armpit hair that, erm, turned out not to be armpit hair after all.
In case you missed, the latest Love Magazine advent calendar was released which featured model Gigi Hadid showcasing her boxing moves. The cult (and very cool) magazine releases its annual online calendar, which features a different model or celebrity every day, as an empowering "celebration of womanhood".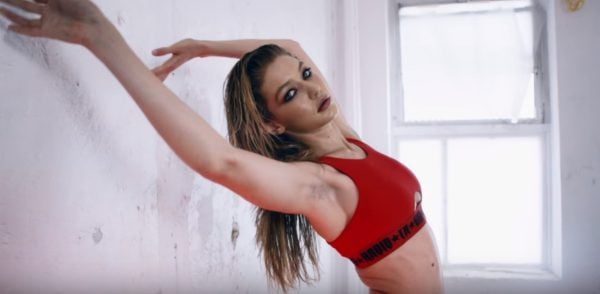 In Gigi Hadid's (Day 11), the model looked strong and powerful, if not wearing more makeup than most of us would to a night out, let alone the gym. But there was just one thing commenters fixated on when the video, shot by Phil Poynter, was released and it wasn't her impressive left hook.
"Did she forget to shave?" wrote one commenter, while another added "Am I the only one a lil confused by the armpits."
"Her armpits not shaved ewwwww."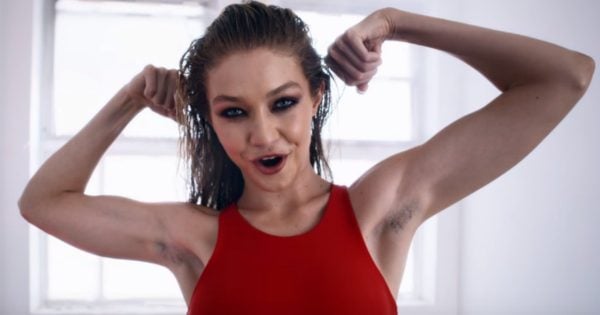 While there were plenty expressing their disdain, many more applauded Hadid and the magazine for its empowering and progressive stance on body hair.
Publications labelled the decision "refreshing" for its reference to going au natural and embracing the body hair acceptance movement.
Then things took a turn.
Listen: We discuss the hairy conundrum on Mamamia Out Loud. Post continues after audio.

You see, it's not actually armpit hair at all.
Hung Vanngo, the makeup artist who worked on the shoot, replied to one of the commenters on his Instagram post saying it was "from the sweat and the dust of that building."
Others speculated it was lint from the blue hoodie she can be seen wearing for part of the video.
While not as intentionally progressive as many initially thought, there is something to the fact the creative team decided to leave it "raw and real" with the lint - which let's be honest, is something that probably would and in fact, has, happened to most of us at the gym - rather than touching up to unattainable 'perfection'.
Much ado about well, not much, then.