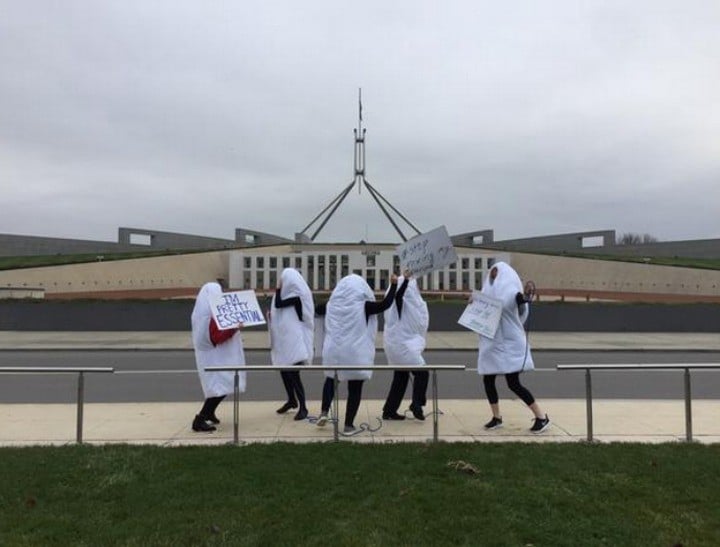 A group of giant tampons danced in front of parliament house on Wednesday. No, really.
This 'tampon tax' thing is quickly becoming a bleeding nightmare for Prime Minister Tony Abbott. On Monday night his treasurer promised to lobby the states to have the GST removed from sanitary items live on national television and now he's had a group of them camped out on his lawn. Tampons that is, not treasurers.
Bloody hell. It's not easy being the Minister for Women these days.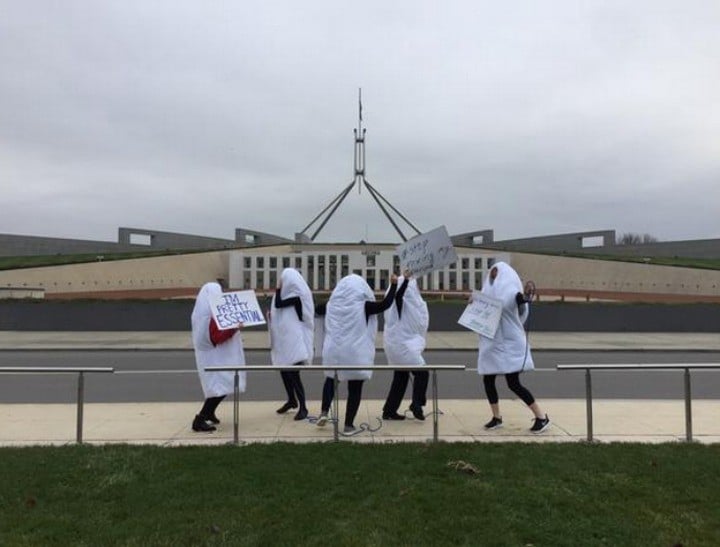 Despite the pressure, Tones still hasn't budged on the issue. Instead, he's said removing the tax on tampons was certainly "not something that this Government has a plan to do," adding it was a matter that fell under the jurisdiction of the states.
The debate has been flowing again thanks to Sydney University student Subeta Vimalarajah, who launched an online petition three weeks ago calling on the treasury to have the tax removed.