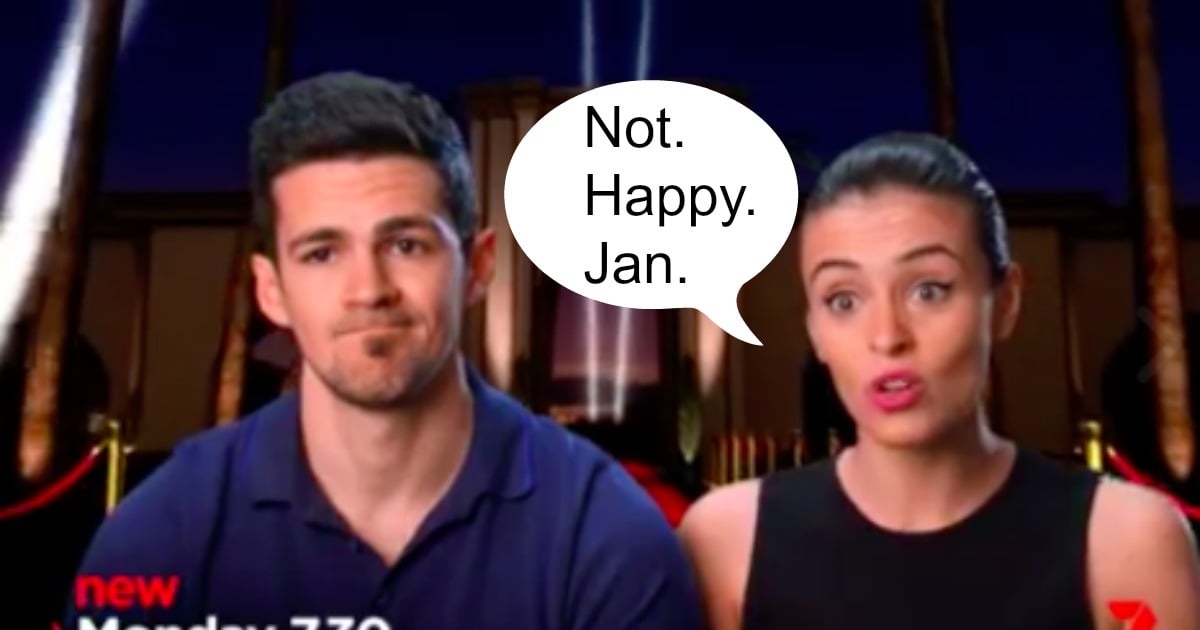 If last week wasn't a great week for My Kitchen Rules certified villains, Gianni and Zana, this week doesn't look to be a whole lot better.
They failed miserably during an Olympic-themed challenge last week where they tried to cook for 200 athletes and as a result of their less-than-stellar performance, were put to a sudden death round.
And in a sneak peak of tonight's episode, it seems cooking for large numbers of people may not be the married duo's strength, suggesting they may in fact face the prospect of elimination for the second week running.
The teaser shows the couple struggling with a challenge that is set in a pop-up cinema restaurant, where they are expected to cook for over 300 people, where Zana finds herself exclaiming that she is "not happy, Jan" with the way their dish is looking.
The clip also shows the couple struggling to plate up their dish in time, until audio from the background hears Zana yelling, "What's burning?!"