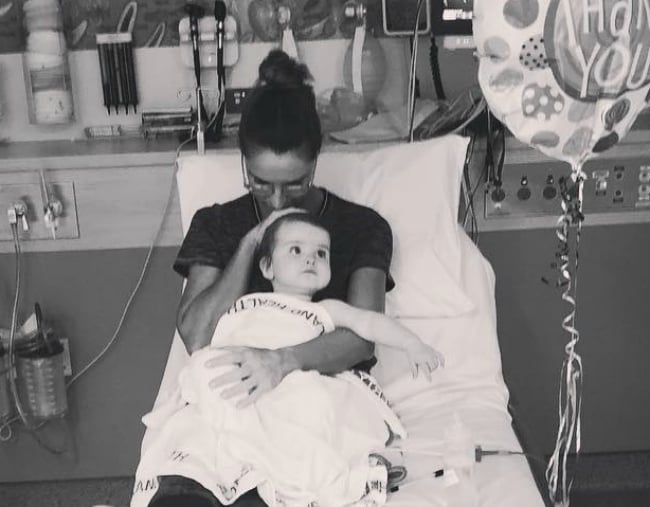 Former Olympic swimmer Giaan Rooney has described the "terrifying" moment her 11-month-old daughter Lexi stopped breathing on Tuesday night.
In a raw Instagram post, the mum-of-two said it was thanks to the quick actions of her and her husband Sam Levett that her daughter survived.
"Last night was the most terrifying moment of my life," she wrote.
"Our 11-month-old, Lexi, had a seizure, stopped breathing and turned blue."
Thankfully, both Giaan and her husband had taken a course in infant CPR (cardiopulmonary resuscitation) when her son Zander, now four, was born.