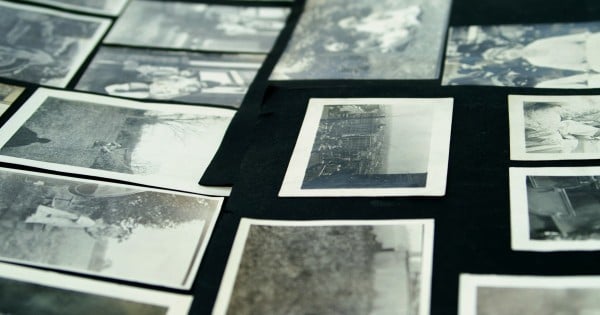 Yesterday, Mamamia published a story about a three-year-old boy named Albert who refused to sleep in his own bed in a new house (you can read it here, if you missed it).
The little boy finally explained to his mother, Alix Fiveash, that an old woman in a long dress comes into his room and screams at him. Albert said, "She doesn't want me to be there and I don't like her."
Since Alix and Albert's story was published, we have been overwhelmed by readers sharing their creepy close encounters.
We thought we'd share them with you… if you're game…
Alix Fiveash with her son Albert. Image supplied.
"This happened to us - my daughter has seen both her great grandfather and great grandma at around 2 or 3." Emma.
"When I was little I would speak to the spirit of my grandmother who I'd never met and passed away 8/9 years before I was born.." Sofi.
"It's easy to laugh unless you have experienced the unexplainable in a house. In despair we had our house exorcised, it did feel different but we sold and got out of there ASAP anyway. Very careful of any house I live in now." Di.
"My son (at about age 3) told me things about my father (who had been deceased for years before my son was born) he could not possibly have known. He would start sentences with 'Granddad says he's well and etc ....... ' etc. Impossible" Janelle.
"My son has told each of his aunties and uncles something about his Grandfather, who he never met before, who he refers to as Danny... but no-one told my son that his Grandfather's name was Daniel..." Lotus.
"My daughter has definitely seen my grandfather who passed away when I was 16. When she was about two-years-old she looked at a picture of him - she had never seen him before and I'd never mentioned him - and she said "Papa". That's what I called him, none of her grandparents are called that. Both her and her twin brother have also expressed fear about the 'funny man' in the lounge room - not sure who that might be, maybe it's my papa again! I have always believed in spirits but even more so after having these experiences." Emma.