Look, we're not sure if this is real, but if it is – we are suffiently freaked out.
This story begins like any family outing would.
The Islam family spent the weekend away. They took an innocent photo in front of a ruin located in the UK city of Leeds.
And then thought nothing of it.
Later, when reviewing the photos they'd snapped, they realised they had been photobombed by an unexpected visitor.
A visitor of the GHOST variety.
Mr Islam said, "We waited for a clear point when no-one was there as they [the kids] wanted to hold their hands together. That's why we're sure there was no-one there. I didn't think anything of it and took a few more," the Daily Mail reports.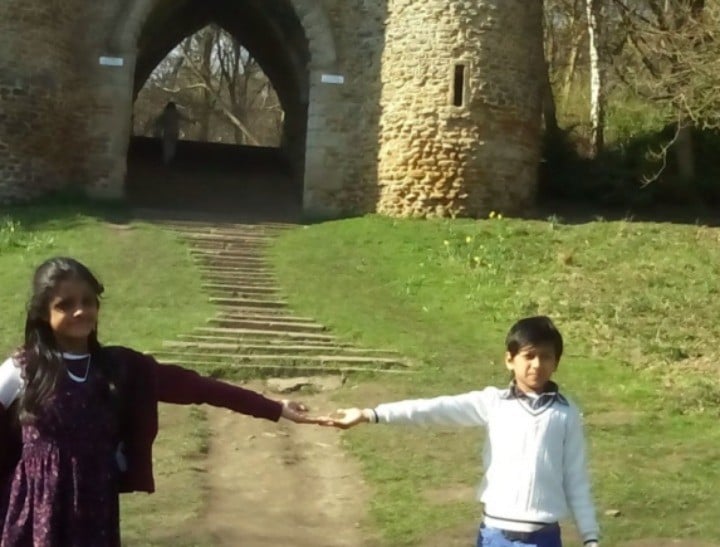 Before they could say 'Casper the friendly ghost,' shit got real.