There's a new ghost pic doing the rounds. And it's very, very creepy.
Northern Ireland teenager Bethany Harvey recently took a Snapchat selfie of herself, her sister and her young nephew.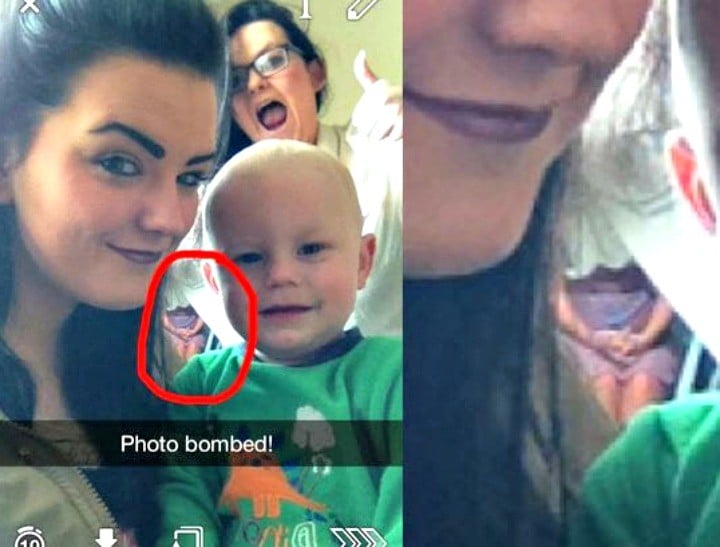 But after taking the picture she noticed what appears to be the torso of a young girl in the background. WHAT! The apparition is seated and wearing a purple outfit with her hands folded in her lap. WHAT! And now for the spooky part – Harvey swears there was no one else in the room when the photo was taken. WHAT!