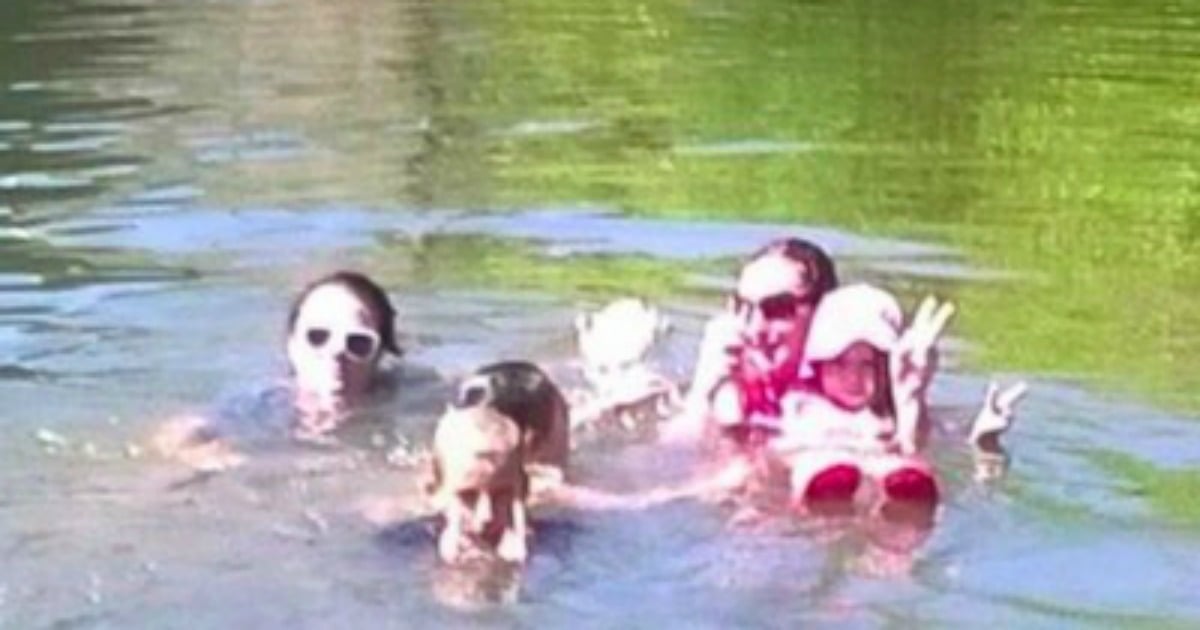 Kim Davison and her best friend Jessie Lu took their kids swimming at Murphy's Hole in the Lockyer River, south-east Queensland, Australia.
Normal enough.
They took a photo. And as you do when you're thoroughly enjoying the sunshine and the kids aren't crying.
STILL. NORMAL.
It's what they saw when they looked at the photo that left them reeling.
The reason? The women in the photo have three children between them.
But there are four children in the photo.
The one in the middle? She doesn't belong to either of them.
AND, they don't remember anyone else swimming with them that day.
(Insert Hollywood ghost music here.)