Mum and qualified dog trainer Mel Ritterman of Cooper and Kids answers parents' questions about their pets and children. First up, is a question from Rachael.
"Hi Mel,
I saw your article on Mamamia about how to prepare dogs for crawling babies and thought you might be able to help us. Unfortunately, I didn't do the research I should have when my daughter, Charlotte was little about how to prepare my dog. Now she is nearly two and running around, my dog, Levi (3.5 year old Maltese mix) hates her. As soon as my daughter walks past Levi, even if she is not aiming for him, he gives a warning growl and runs away. He sleeps under our bed as his "safe zone". Sometimes they play nicely, I try to get them to play fetch and sit on the floor with them to supervise. She doesn't take his ball or his food from him. I'm worried that one day he's going to react with a bite and I don't know how to undo his fear of her. She does chase him around sometimes and we discipline her (send her to her room for a minute and then explain she mustn't chase him because he might hurt her) every time but while she's learning is there anything we can do to help Levi?"
Mel's answer:
Have a professional come and assess the situation.
First off, I must be honest with this one, if you are genuinely worried that your daughter could get bitten, don't take the risk, get a dog trainer or behaviourist to come and assess the situation as soon as possible. There are so many different factors that could be causing this behaviour. I will give you all my advice and tips today, but I am unable to see your dog's body language, assess your relationship/attachment with your dog and assess the situation properly. Getting someone in to help you properly, would be my first suggestion and a very wise idea with a young child in the house.
In the meantime, here are some things that you can start implementing and thinking about.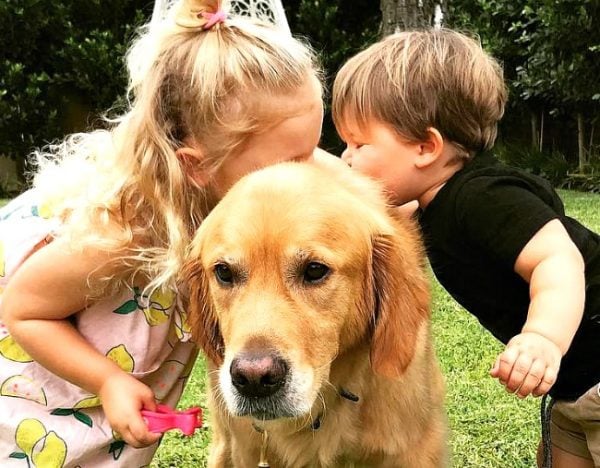 Make positive associations for your dog.
Levi needs to know that your daughter = positive things for him. Try your hardest not to create a stressful environment when you're around Charlotte and Levi. Levi needs to start associating Charlotte as a positive figure in the house and not as something that causes stress, anxiety, chaos and takes all the attention away from him.